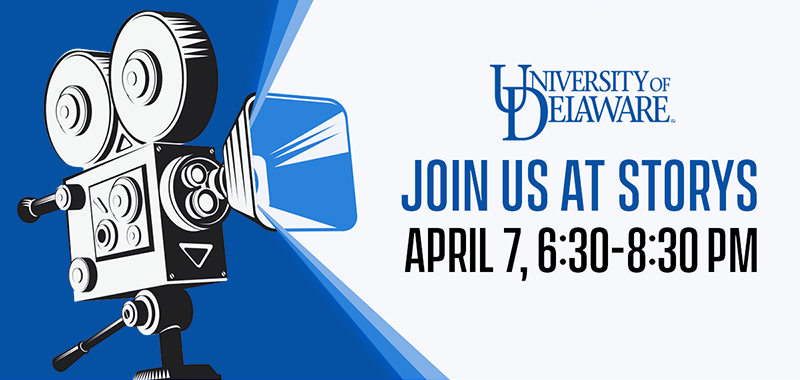 2019 AERA Reception
Discover the University of Delaware College of Education & Human Development's stars, box-office (research) hits and coming attractions at our reception during the American Educational Research Association (AERA) annual meeting.
We hope you can join us on Sunday evening for elegant tastings and cocktails!
April 7, 2019
6:30 – 8:30 pm
Storys, 11 Duncan Street
Storys is a "hot spot" during the Toronto International Film Festival and only two and half blocks from the conference.
Location & Directions: Storys is located on 11 Duncan Street, in the heart of downtown Toronto's Entertainment District.
From the Metro Toronto Convention Centre, head west on Front St. Turn right onto John St. and then right again onto Pearl St. Storys will be on your right.
This is an open event. RSVP is not required, but we'd love to know if you are interested in coming by April 3.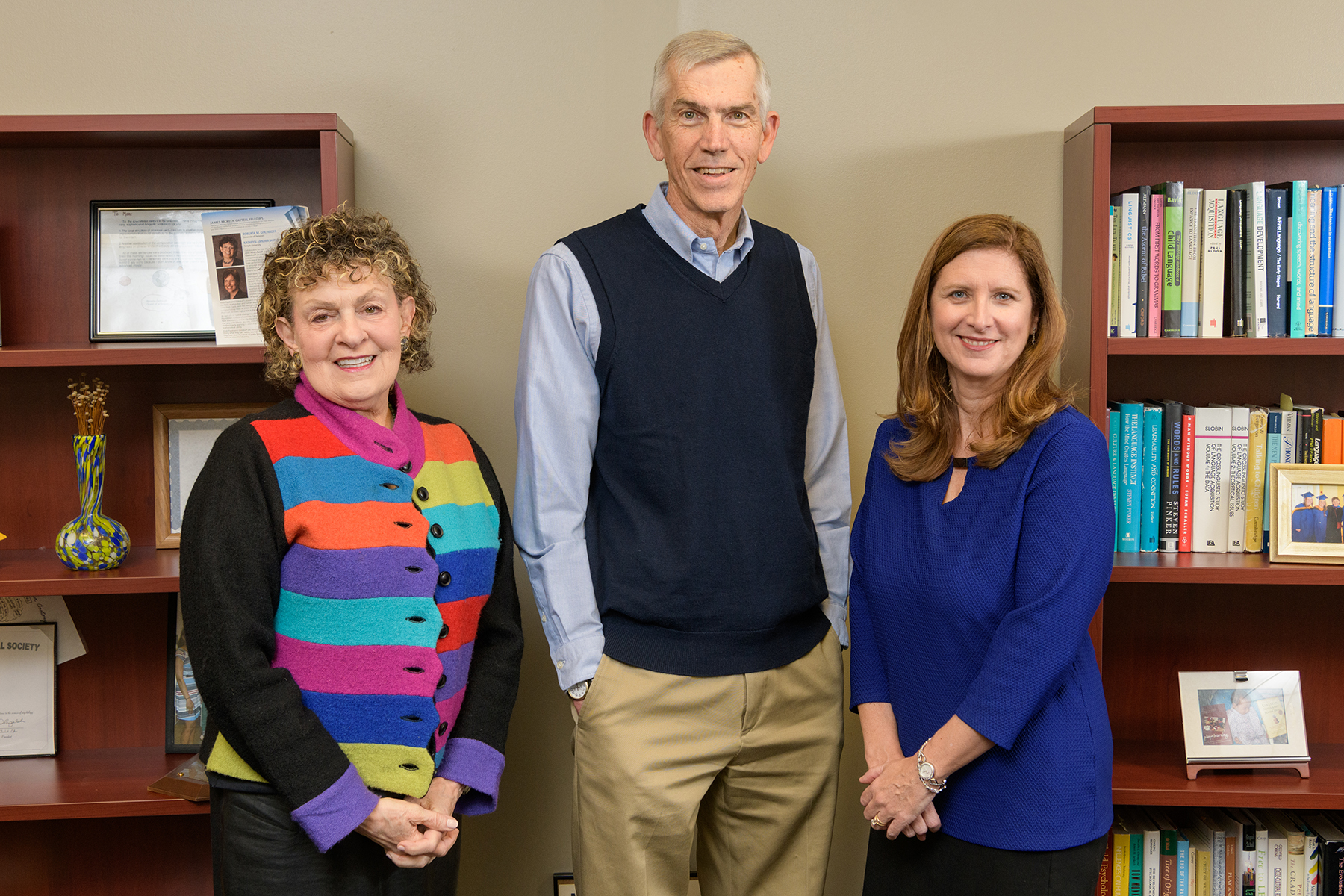 On Sunday, April 7, three members of UD"s SOE faculty will be named AERA Fellows–recognizing their excellence in research as well as scholarship that constitutes and enriches education research as an interdisciplinary field.
Read about the notable and sustained research accomplishments of Laura Desimone, Roberta Golinkoff and James Hiebert have had on their fields.
AERA 2019 Participants
Ann M. Aviles
Housing Instability, Dreams Deferred, and the Pursuit of Education
Christina Areizaga Barbieri
Dana Miller-Cotto (University of Pittsburgh)
Julie L. Booth (Temple University)
Error Prevalence and Visual Signaling Cues: Design-Based Principles for Algebra Learning
Christina Areizaga Barbieri
Amanda Jansen
Anne K. Morris
Courtney P. Martin
Improving Student Explanations on Fraction Comparison Tasks
(Poster session)
Horatio Blackman
Elizabeth N. Farley-Ripple
Katherine Tilley
Nikita Patlolla (affiliation not stated)
School-Based Professionals in Pursuit of Evidence: Effort, Strategies, and Their Relationship to Organizational Culture
(Roundtable session)
Tia Barnes (chair)
Students' Voice and Cultural and Racial Diversity in Social and Emotional Learning
(Roundtable session)
Tia Barnes
Kathleen Ann McCallops
Emily Soriano
Relationship Between Teachers' Emotional and Cultural Competence, Self-Efficacy in Social-Emotional Learning Beliefs, and Outcome Expectancies
(Roundtable session)
Nicholas Steven Bell
Elizabeth Gayle Soslau
Diane Codding
Exploring Measures of Equity Competence: Can Equity-Focused Teacher Preparation Make a Difference?
Deborah Bieler
A Crucial Between-Classes Curriculum: How New Teachers Work for Equity Before and After the Bell
Deborah Bieler
Connecting Teacher and Student Retention to Fight Pushout Culture
Deborah Bieler
(participant in panel discussion)
Global Interactions and Reactions: Leveraging Language and Social Process Relationships to Cultivate Collaborative Scholarship and Increase Educational Opportunities
Christian Alejandro Bracho (University of La Verne)
Monica Lynn Clark (Temple University)
Tracy Quan
Michelle Hoda Wilkerson (University of California – Berkeley)
Reimagining Teacher Identities: Activism, Criticality, and Resistance
Roderick L. Carey
Locating and Leveraging the Mattering of Black Boys and Young Men for Research and Practice
Laura M. Desimone
Katie Pak (University of Pennsylvania)
Arianna Parsons (University of Pennsylvania)
An Integrative Approach to Professional Development to Support College and Career Readiness Standards
Janine de Novais
PS7: Bending Toward — or Away From — Racial Justice? An Interactive Case Study in Educational Ethics (participant)
Janine de Novais
Gatekeeping Success: An Examination of the Relationship Between School Racial Climate and Advanced Course-Taking
Janine de Novais
Doctor of Vulnerability and Resilience
Meng Fan
Ruixue Liu (University of Kentucky)
A Mixed-Methods Investigation Into the Effects of Short-Term Study Abroad Program on Intercultural Competence
Meng Fan
Rui Wang
Ruixue Liu (University of Kentucky)
Household Food Insecurity and Academic Growth Trajectories: Evidence From the Early Childhood Longitudinal Study
(Poster session)
Elizabeth N. Farley-Ripple (chair)
How Do Different Pathways in the Educational Ecosystem Support Productive Evidence Use?
Elizabeth N. Farley-Ripple (chair)
Understanding Research Use: Theoretical Approaches and Developments
Elizabeth N. Farley-Ripple
Horatio Blackman
Opportunities and Oversights: Potential Linkages Between Research and Practice
Elizabeth N. Farley-Ripple (discussant)
How Institutional and Organizational Context Shapes Instructional Decision Making Across Multiple School Systems
Elizabeth N. Farley-Ripple
Sara Bernice Grajeda
Avenues of Influence: An Exploration of School-Based Practitioners as Knowledge Brokers and Mobilizers
Elizabeth N. Farley-Ripple
Austin Jennings
Tools of the Trade: An Examination of the Frequency of Use and Content of Assessment Data System Reports
(Poster session)
Jill Ewing Flynn (chair)
Hidden and Suppressed Narratives: A Feminist, Intersectional Look at Women's Experiences in Academia
Juana Gaviria
Myae Han
Jason Hustedt
Maternal Depression and Child-Directed Speech: Influences on Toddlers' Communication Abilities and Socio-Emotional Competence
Sarah Guthery (Texas A&M)
Lauren Bailes
Leaky Pipes and Labor Pools: Predicting Teacher Turnover Using Preparation Pathway and Initial School Type
(Roundtable session)
Rena Hallam
Martha J. Buell
Myae Han
Boosting Family Childcare Success in Quality Rating and Improvement Systems
Christina Hamilton (Huston-Tillotson University)
Bisola Neil
Exploring African American Math Teachers' Impact on African American Student Achievement Using a Mediation Approach
Myae Han
Martha J. Buell
Rena Hallam
The Impact of Intensive Professional Development on the Quality of Family Childcare
Marcia Gail Headley
Stephanie Cronenberg (Rutgers University)
Adopting a Dialectic Stance: A Dialogic Inquiry of the Challenges for Mixed Methods Researchers
James Hiebert
Anne K. Morris
Improvement Science Applied to Improving College Courses: Learning From 17 Years of Work
Alison Hooper (University of Alabama)
Rena Hallam
"I'm a Teacher, Unofficially": How Home-Based Childcare Providers Perceive Their Role
(Roundtable session)
Amanda Jansen
Catherine E. Culliott (Arizona State University)
Kelly Curtis
Esther Avila Rodriguez (Arizona State University- Tempe)
James A. Middleton (Arizona State University)
Julie Koshy (Arizona State University-Tempe)
"They Have a Lot of Potential": High School Mathematics Teachers' Perspectives on Difficult Students
Sohyun Meacham, (University of Northern Iowa)
Myae Han
Preschool Teachers' Responsive Interactions in the Dramatic Play Center and Children's Vocabulary Outcomes
(Poster session)
Erica Litke
Shaun Michael Dougherty (Vanderbilt University)
If Not Now, Then When? Examining Ineligible Students' Mathematics Course-Taking Under a Targeted Acceleration Policy
Erica Litke
Improving Mathematics Teaching Using Observational Instruments: The Case for a Content-Specific Tool
Henry May
Horatio Blackman
Rui Wang
Katherine Tilley
Debbie Micklos
Schools' Capacity to Critically Evaluate Research: A Multilevel Perspective
Henry May
Akisha Jones
Aly Blakeney
A Case for Regression Discontinuity Design in Impact Evaluations
Abby S. Mahone (Lehigh University)
Craig Dennis Hochbein (Lehigh University)
Bridget V. Dever (Lehigh University)
Elizabeth N. Farley-Ripple
Within-Principal Variation: Exploring the Relationships Between Time Use and School Context
(Roundtable session)
Chrystalla Mouza
Yi-Cheng Pan
Hui Yang
Lori Pollock
A Longitudinal Examination of Students: Computational Thinking in an After-School Computing Program
Yi-Cheng Pan
Hui Yang
Chrystalla Mouza
Lori Pollock
Employing a Think-Aloud Approach to Assess Young Learners' Computational Thinking
(Poster session)
Scott Sheridan
Nancy C. Lavigne
Chrystalla Mouza
Lori Pollock

Expanding an Equitable Pedagogy Framework for Teaching Computer Science: Reflections From the Field

Elizabeth Soslau
Chanelle Wilson-Poe
Problematizing Equity Literacy Assessments: Black and White Instructors Compare Their Students' Work Samples
Katherine Tilley
Rui Wang
Horatio Blackman
Elizabeth N. Farley-Ripple
Henry May

A (Mis)Match? Evaluating the Preferences of Characteristics of Research Products Among Research Users and Producers

Chanelle Wilson-Poe
Gathering Evidence of Effective Design: Powerful Preprofessional Development for Promoting Teacher Candidates' Racial Literacy
Hui Yang
Diane Codding
Chrystalla Mouza
Lori Pollock
Addressing Dilemmas in the Design of Diverse Informal Learning Environments That Support Youth Computational Thinking