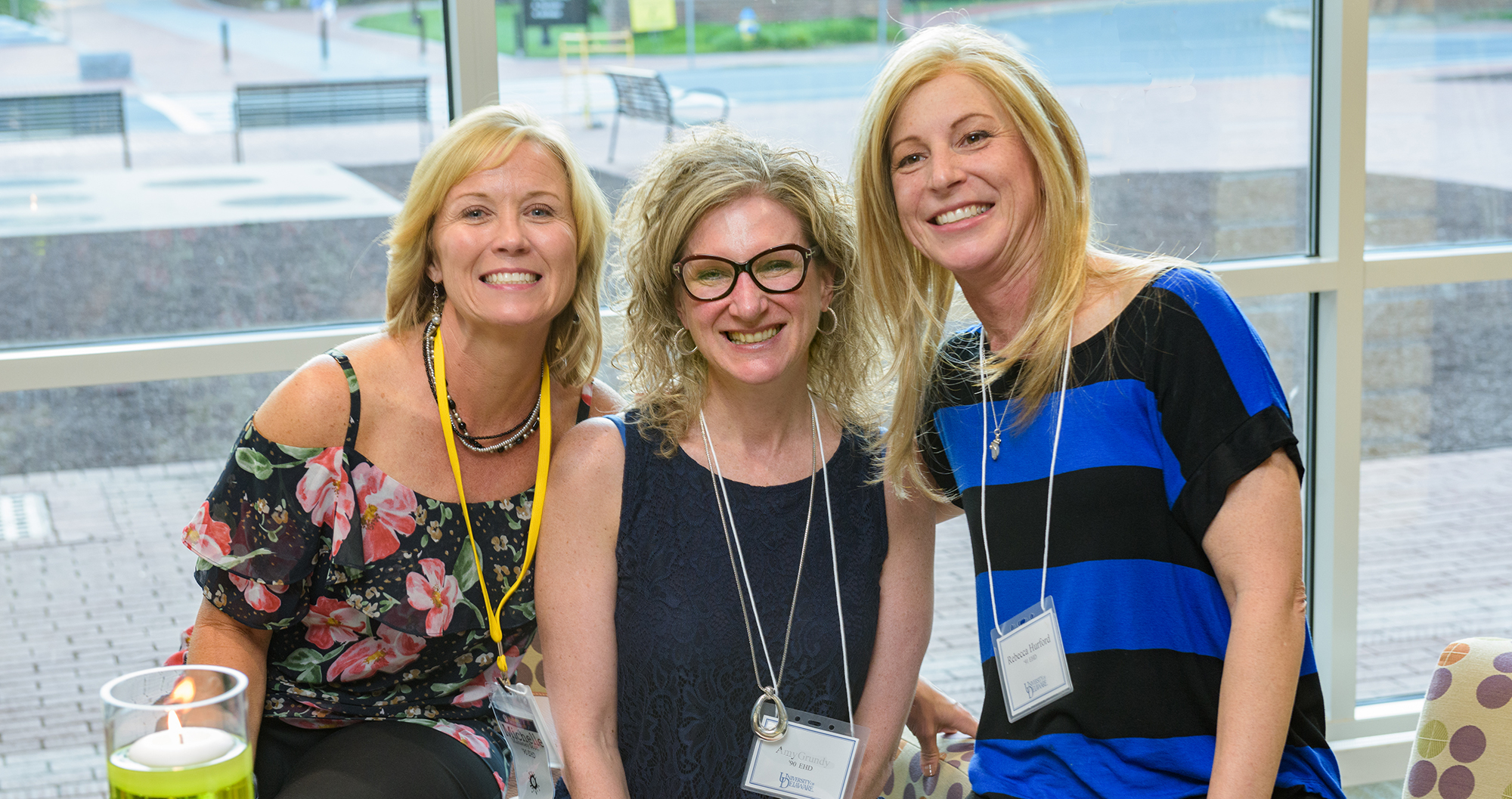 The College of Education and Human Development is sponsoring two events this year to help our alumni reconnect with each other during this fun-filled weekend.
CEHD Alumni Reception
Friday, June 7,  from 6-7:30 p.m.
Perkins Student Center, 282 Academy St.
(Google map for directions)

---
Lights, camera, action! Join us in Perkins student lounge for an evening of fun as you reunite with faculty and classmates, enjoy a delicious assortment of food and learn about the programs we offer that are helping make a difference in the world.
This year will feature a movie theme with a popcorn station, candy, and movie-themed cupcakes. The action station is serving up chicken, crab cake and black bean sliders, and the signature drink will be….a Blue Hen Bubbly!
The evening will also feature the presentation of our Alumni Awards, musical entertainment by the Blue Hen Jazz Trio, and a special appearance by our favorite feathered friend–YoUDee!
The reception is free, but you must register for the event through Alumni Weekend.
---
Parking: Perkins Parking Garage is located adjacent to the student center on Academy Street.
Dela-bration: Immediately following the CEHD reception, alumni can walk down The Green to Alumni Weekend's signature event.
Full STEAM Ahead
Sat., June 8, 10:00-11:30 a.m.
Willard Hall Education Building  W. Main St.
Alumni, families and children of all ages are invited to join our fun and educational STEAM activities—combining their interest in Science, Technology, Engineering, Art and Math to create Squishy Circuits.
With a dash of ingenuity, create your own electrical circuits that light up!  You'll learn about different types of circuits, as you get your hands (a little) dirty with Squishy Circuits.  You'll also have the opportunity to use circuits to create your own greeting card that lights up.  In addition, we'll have unplugged introductory programming activities that you can do here or take home.
STEAM activities are coordinated by teachers and staff from our UD's Children's Campus and Office of Educational Technology.
The event is FREE, but please register through UD's Alumni Weekend webpage.