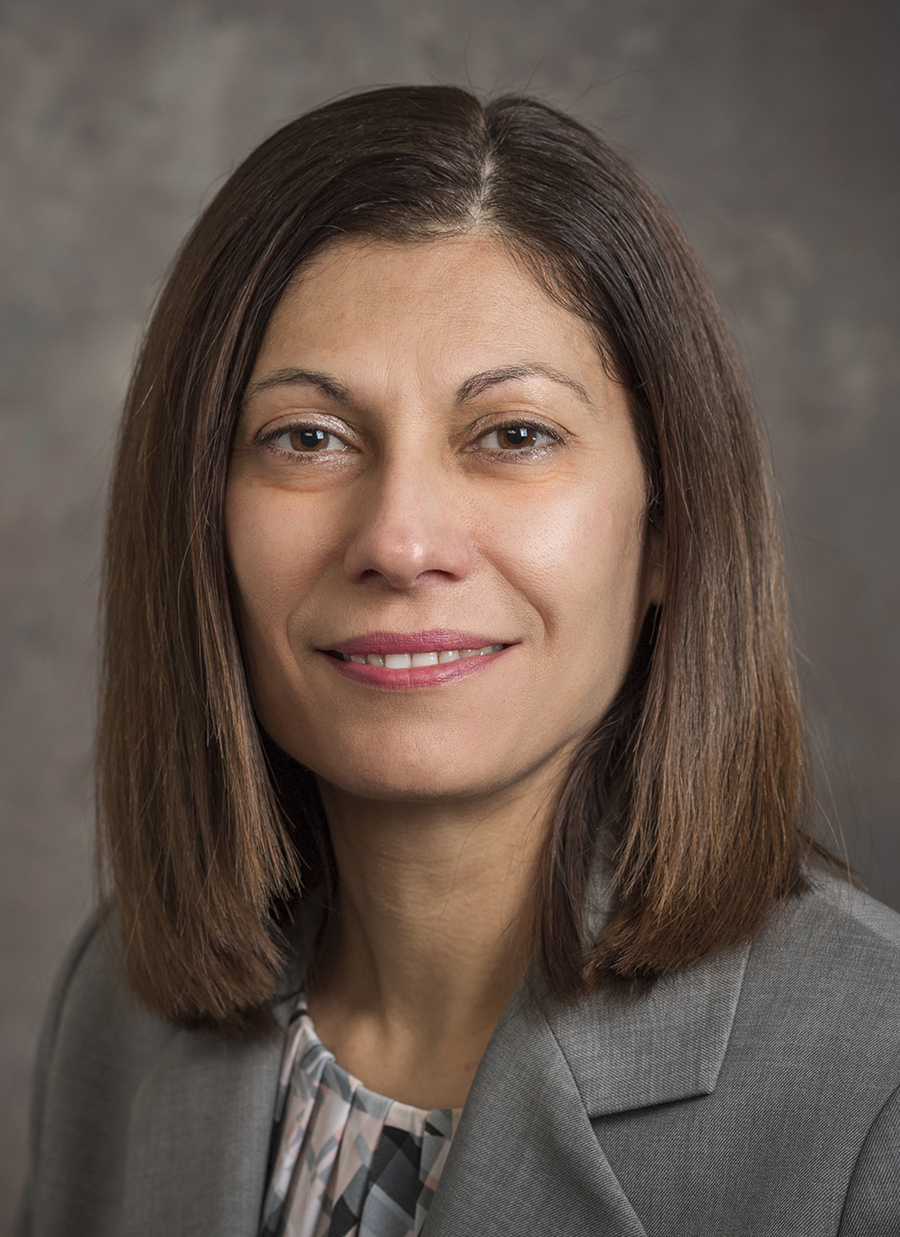 Chrystalla Mouza
SOE Director and Distinguished Professor of Teacher Education
Dr. Chrystalla Mouza is Distinguished Professor of Teacher Education, specializing in educational technology, and director of the School of Education at the University of Delaware. She earned an Ed.D., M.Ed, and M.A. in Instructional Technology and Media from Teachers College, Columbia University and completed postdoctoral work at the Educational Testing Service (ETS). She has expertise in the learning sciences including teacher learning, applications of technology in K-12 classrooms, and teaching and learning outcomes in ubiquitous and mobile computing environments.
She is a principal investigator on several projects funded by the Delaware Department of Education to improve teacher quality in high-need schools, a co- PI on a National Science Foundation 21st century computing grant that will provide teacher professional development in the area of computational thinking, and the learning scientist on two National Science Foundation funded projects that seek to improve climate change education by providing effective professional development to teachers. Her work has been published in key outlets including the Journal of Research on Technology in Education, Teachers College Record, Educational Computing Research, and the Journal of Technology and Teacher Education.
Dr. Mouza is the recipient of the 2010 Distinguished Research in Teacher Education Award from the Association of Teacher Educators and former Chair of the AERA Special Interest Group, Advanced Technologies for Learning. She serves on the editorial board of the Journal of Technology and Teacher Education and provides editorial assistance to numerous journals, conferences, and book publications including the Journal of the Learning Sciences, the Annual Conference of the American Educational Research Association, and the Research Highlights in Technology and Teacher Education book series.
Educational Background
Ed.D., Instructional Technology and Media in Education, Teachers College, Columbia University, New York City, NY, 2002
M.Ed., Instructional Technology and Media in Education, Teachers College, Columbia University, New York City, NY, 1999
M.A., Instructional Technology and Media in Education, Teachers College, Columbia University, New York City, NY, 1998
B.A., Elementary Education, University of Ioannina, Ioannina, Greece, 1994
Professional Experience
Distinguished Professor of Teacher Education, School of Education, University of Delaware, 2018–present
Director, School of Education, University of Delaware, 2018–present
Interim Director, School of Education, University of Delaware, 2017–2018
Professor, School of Education, University of Delaware, 2017–present
Associate Professor, School of Education, University of Delaware, 2009–2017
Assistant Professor, School of Education, University of Delaware, 2003–2009