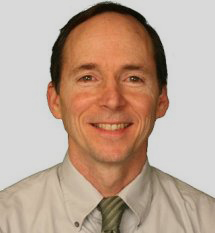 Doug Archbald
Associate Professor
Dr. Archbald is an associate professor specializing in educational leadership and policy in the School of Education at the University of Delaware. Archbald has taught courses in education policy, school law, curriculum design and evaluation, quantitative research, management applications of research, organizational communications, and data-based decision making.
Dr. Archbald has served as co-principal investigator of a school district partnership initiative to strengthen data-driven decision making and translate research into useful knowledge for district leaders and policymakers. Archbald has been a principal investigator or consultant on numerous research studies and projects, including with the Consortium for Policy Research in Education, American Institutes for Research, the Council of Chief State School Officers, the Delaware Department of Education, Pearson Education, the Delaware Education Governance and Accountability Commission, the National Education Goals Panel, Towers-Perrin, and others.
Archbald's research interests are in education policy evaluation and leadership education. Archbald has published in a variety of scholarly journals including Educational Policy, Educational Evaluation and Policy Analysis, Educational Administration Quarterly, Educational Assessment, American School Board Journal, Sociology of Education, American Secondary Education, High School Journal, and International Journal of Educational Leadership Preparation. Publications include "Teachers Testing and Accountability" (2012) in American School Board Journal, "Research versus problem solving for education leadership doctoral preparation" (2008) in Educational Administration Quarterly, "Breaking the Mold in the Dissertation: Implementing A Problem-based, Decision-oriented Thesis Project" (2010) in Journal of Continuing and Higher Education, and "The Emergence of the Nontraditional Doctorate: A Historical Overview" (2011) in Meeting Adult Learner Needs through the Nontraditional Doctoral Degree (Jossey Bass). A publication in High School Journal reports research on predictors of track placement in lower level high school math courses. The GAPPSI Method: Problem Solving, Planning, and Communicating Concepts and Strategies for Educational Leadership (2014) discusses a problem-based approach for conducting organizational improvement studies in schools and districts.
Educational Background
Ph.D., Educational Policy Studies, University of Wisconsin-Madison, Madison, WI, 1988
M.A., Educational Policy Studies, University of Wisconsin-Madison, Madison, WI, 1983
B.S., Communication Arts, University of Wisconsin-Madison, Madison, WI, 1977
Professional Experience

Associate Professor, School of Education, University of Delaware, 1996–present
Assistant Professor, School of Education, University of Delaware, 1990–1996
Researcher, Consortium for Policy Research in Education & National Center on Effective Secondary Schools, University of Wisconsin-Madison, 1986–1990
Lecturer, Department of Educational Policy Studies, University of Wisconsin-Madison, 1986
Research Associate, Governor's Study Commission on the Quality of Education in the Metropolitan Milwaukee Public Schools, 1984–85