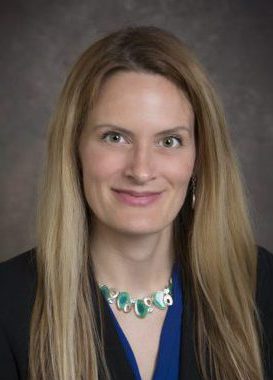 Stephanie Raible
Assistant Professor
Dr. Raible holds a joint appointment between HDFS and Horn Entrepreneurship. Her teaching experience includes the areas of social entrepreneurship, cultural entrepreneurship, creativity/innovation, management, and leadership (ethical, responsible, and organizational).
For the past 14 years, Prof. Raible has been working in higher education within teaching, administration, advising, consulting, and research roles in both the United States and Europe. Within her involvement in the United States Association for Small Business and Entrepreneurship (USASBE, s)he has held the honor of being selected as the Social Entrepreneurship Special Interest Group Chair-Elect (2019) and Chair (2020), Teaching & Learning Scholar (2018-19) and Doctoral Consortium Grant Recipient (supported through the Ewing Marion Kauffman Foundation).
As an alumna of the prestigious Robert Bosch Foundation Fellowship Program, Dr. Raible worked with the BMW Foundation Herbert Quandt, Global Entrepreneurship Summer School (GESS), Social Entrepreneurship Akademie (SEA), Proboneo, and Robert Bosch Foundation on topics related to social entrepreneurship and entrepreneurship education. She also held a short-term research fellowship centered on entrepreneurship education with the Deusto International Tuning Academy at the University of Deusto in Bilbao, Spain.
Dr. Raible has served within several nonprofit and advisory boards and international association working groups. She is a BMW Responsible Leader and a member of the Transatlantic Core Group, an association of American and German leaders supported through the efforts and coordination of the BMW Foundation Herbert Quandt, Robert Bosch Foundation, Atlantic Council, and Chicago Council on Global Affairs.
Dr. Raible is completed her doctorate in Organizational Leadership at Northeastern University, with her doctoral thesis focusing on the professional identity of early-stage entrepreneurs. She holds two master's degrees from the University of Pennsylvania and a joint degree from University College London and University of Deusto, where she was a recipient of the competitive Erasmus Mundus Scholarship awarded by the European Commission.