Teachers of Tomorrow Pipeline Program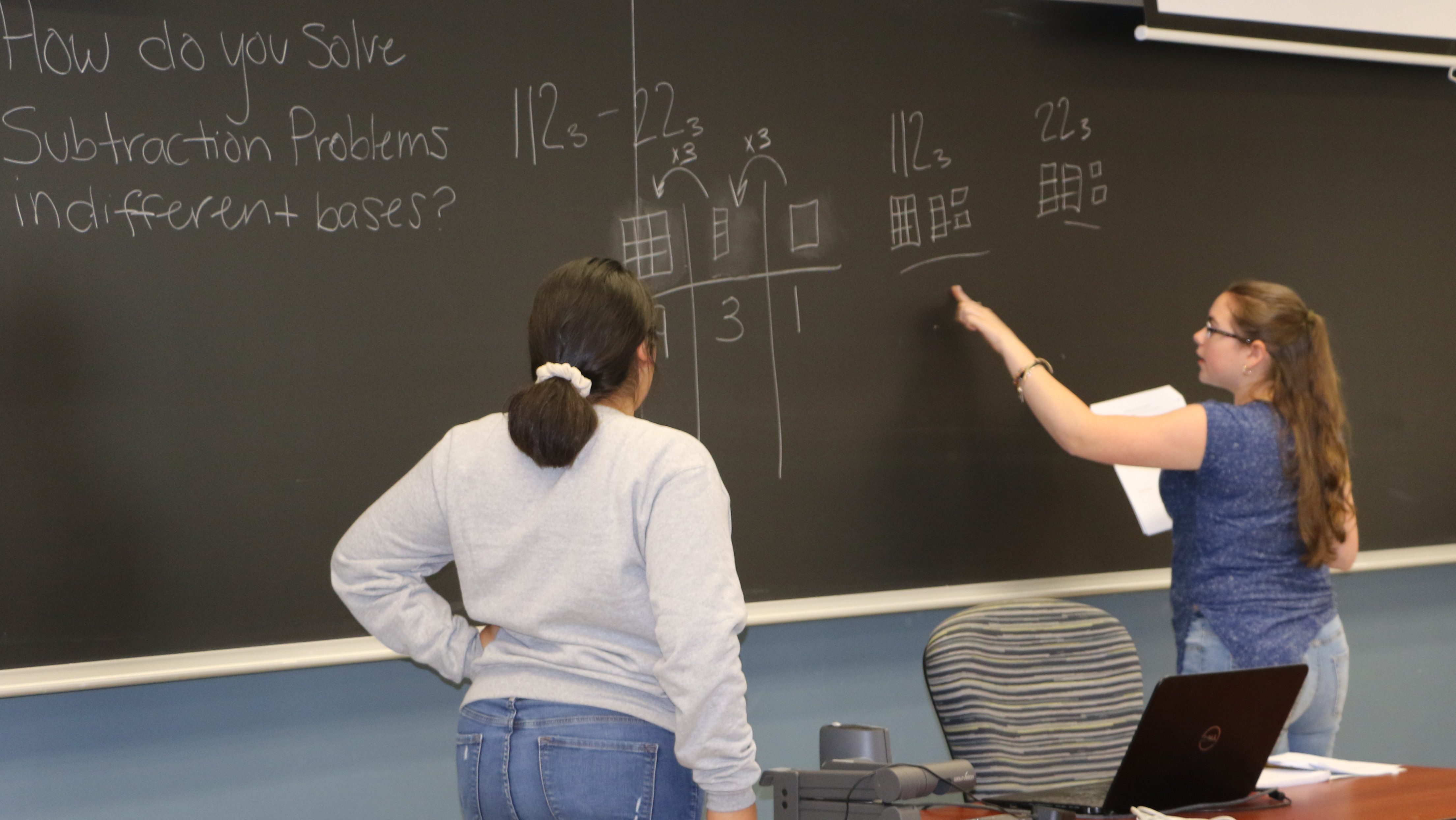 Quoted from student feedback form:
"I liked being able to met new people from many other schools and getting to experience a taste of what college would be like in having classes and a roommate"
About the Program
The Teachers of Tomorrow program will:
Host a summer institute on the Newark campus to introduce students to the teacher education programs at the University of Delaware
Guide students through their College Application and Financial Aid/Scholarship processes
Offer mentoring designed to build academic and study skills
Provide funding for:

up to nine credits for UD courses (approximately 3 courses total). Program participants could arrive to UD as a freshman with nine UD credits already completed
participation in the Summer Institute (which includes room, board, transportation to/from campus and a stipend)
Cost:
The College of Education and Human Development will cover all costs of the program including the Summer Institute (FREE)
Benefits to students in the program:
Students will be paid a $200 stipend at the end of the two week summer institute
Students will receive a scholarship to take up to nine credits of coursework toward their UD teacher education degree while they are still enrolled in high school
Support and mentoring during the application process to a UD teacher education program
Academic tutoring and support for UD credit bearing courses
---
---
---
---
---
---
Helpful Links
---
Online Information Session
Summer Institute (June 16 – 28, 2019)
Juniors and seniors accepted into the program will spend two weeks during the summer attending a summer institute on UD's Newark campus.
Program participants will:
Attend academic sessions that will provide skill building in Math and English
Attend seminars to increase the students' understanding of such topics as study skills, college academic demands, and what it means to be a teacher and to have a career in education
Participate in leadership development activities
Live in a residence hall during the week (Sunday – Thursday), where they will be supervised by program staff and mentors. Students will travel home for the weekend. Transportation to and from campus will be provided.
Upon successful completion of the Summer Institute, active participants will receive a stipend of $200.