TEACHERS OF TOMORROW PIPELINE PROGRAM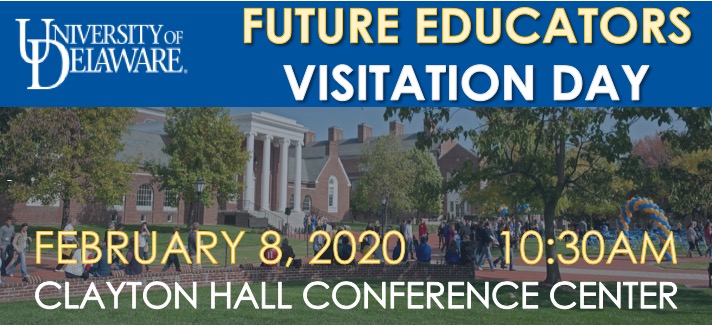 Future Educators Visitation Day
Saturday, February 8, 2020
Clayton Hall Conference Center
We welcome educators, students and their families to join us for the University of Delaware's Future Educators Visitation Day on Saturday February 8, 2020 at 10:30am! This special event is hosted by the College of Education & Human Development Teachers of Tomorrow Program. We are inviting Delaware high school educators and Delaware students who are currently in 10th or 11th grade to join us on our Newark campus to learn more about our teacher preparation programs (Early Childhood Education, Elementary Teacher Education, and Secondary Education) and our Teachers of Tomorrow summer program.
Online registration for this event has closed.
If you are still interested in attending this event, please email your request to Mr. Imani Powell at ipowell@udel.edu
We will do our best to accommodate.