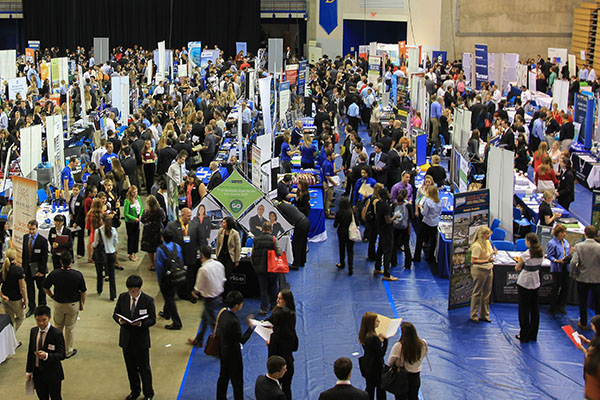 University of Delaware Spring 2018 Career Fairs
February 20, 2018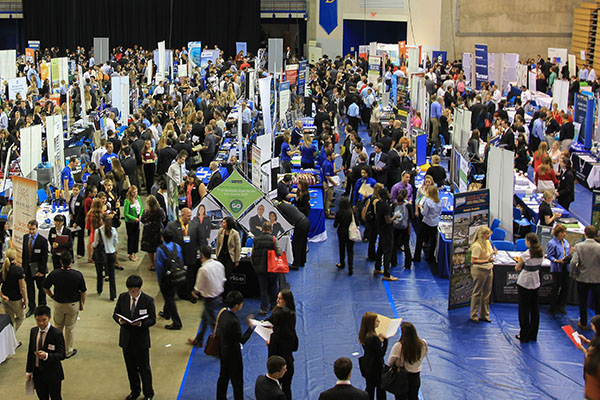 A number of career fairs are scheduled this spring for students and alumni.  More information and resources are available at UD Career Services.
Delaware Education MeetUp February 28, 2018, from 5:30pm to 7:30pm Trabant Center
This event is open to ALL undergraduate and graduate students considering careers in K-12 education! Plan to attend this networking event to meet educators and administrators from Delaware schools and school districts – – learn about the many different types of opportunities in education: teachers, counselors, para-educators, administrators, specialists, and more! Whether you're just beginning to consider careers in education and want to learn more, or you're graduating soon and hope to learn about vacancies for the upcoming school year, this event is for you! Come make new career connections! The suggested dress code is business casual. Bring copies of your resume, if you wish (not required). Light refreshments will be served.
Greater Philadelphia Teacher Job Fair Sponsored by Delaware Valley Education Consortium (DVEC) April 4, 2018, from 9am to 3:0pm The Greater Philadelphia Expo Center
100 Station Ave, Oakes, PA 19456 Sponsored by the Delaware Valley Education Consortium (DVEC), the Greater Philadelphia Teacher Job Fair will be held on Wednesday, April 4, 2018 from 9:30am to 2:30pm at the Expo Center at Oaks, PA. Over 200 school districts/organizations will participate. Students/alumni of DVEC-member colleges and universities must purchase their $5 admissions badge between 12/1/17-3/31/18 for admission at 9:30am (UD is a DVEC member). All others must register onsite for $10 and are able to enter at 10:30am. To purchase your $5 admissions badge, see Stacy at Career Services, 401 Academy Street (M-F, 8am-5pm). For more information and a list of participating organizations, visit the website at www.dvec.net
Project Search UD's Annual Education Career Fair April 18, 2018 9:00 am to 3:00 pm Bob Carpenter Sports/Convocation Center 631 S. College Avenue, Newark, DE 19716
The University of Delaware Council on Teacher Education and Career Services are sponsoring PROJECT SEARCH on Wednesday, April 18, 2018.  This education career fair will be held at the Bob Carpenter Sports/Convocation Center.  We are pleased to bring you our fortieth annual event, which will give school officials an opportunity to meet with and interview qualified candidates in a variety of academic fields. The suggested dress code is business professional. Bring multiple copies of your resume to share with employers. THE SCHEDULE IS AS FOLLOWS: • 9:00 am: Students & Alumni enter arena floor • 9:00 am – 10:00 am: Schedule interviews with organizations and/or begin to converse with the organizations • 10:00 am: Scheduled interviews begin • 10:00 am – 3:00 pm: Scheduled interviews and non-scheduled interviews/conversations continue.