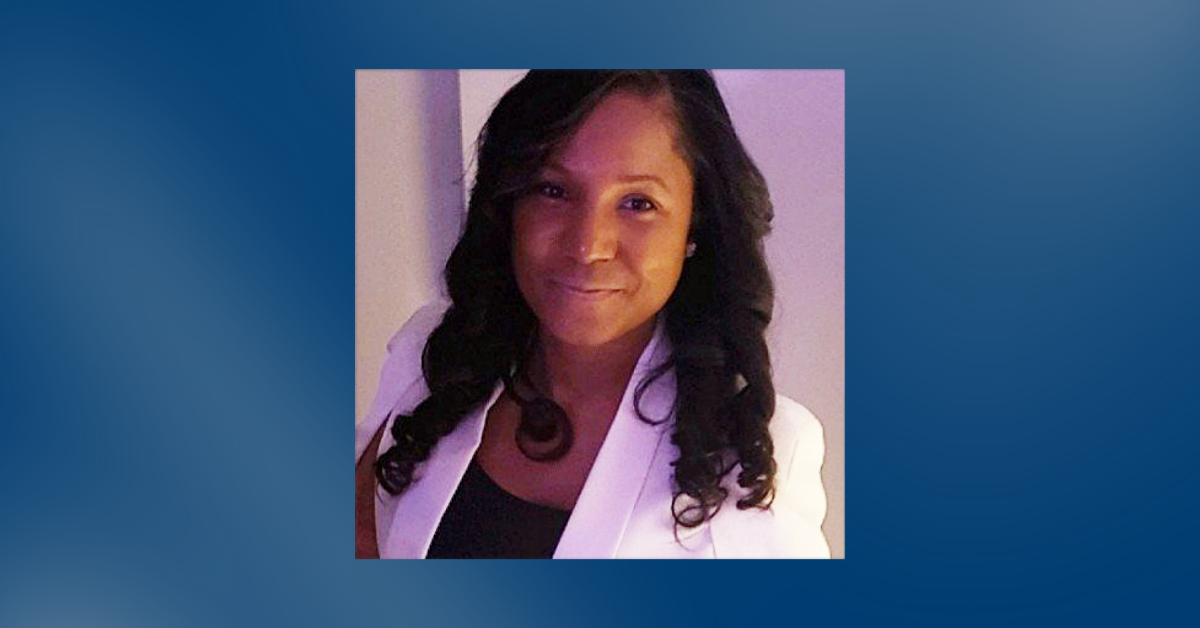 CEHD doctoral student recognized for educational leadership and commitment to equitable education for Black scholars
February 14, 2023
With graduate programs in education, educational leadership, human development and family sciences and more, University of Delaware's College of Education and Human Development (CEHD) prepares students to become educators, researchers, advocates and leaders in their fields, locally in Delaware and around the globe. 
As a doctoral student in CEHD's Ed.D. program in Educational Leadership, Chanel Gaither has already established herself as a leader in Delaware and Pennsylvania education. Gaither is the president and founder of Minorities Achieving College Success (MACS), a nonprofit organization that assists first-generation international students with college admission, and Ascend Legacy Academy, an innovative boarding school for Black, male high schoolers in King of Prussia, Pennsylvania. 
In recognition of this leadership, Gaither was inducted into the Association for Supervision and Curriculum Development's (ASCD) inaugural cohort of Champions in Education in November 2022. This competitive program brings together 12 successful mid-career leaders in education for a professional learning and networking experience. 
"I am honored to be recognized as an ASCD Champion in Education," Gaither said. "I have worked in education for two decades, and it is a joy to have the work that I have been doing recognized by my colleagues and a professional education organization."
A leader in equitable education
A deep commitment to equitable and innovative education guides Gaither's work as the president and founder of MACS and Ascend Academy. Both organizations serve historically under-represented students and work to ensure that these populations have access to high-quality educational experiences. 
Founded in 2004, MACS provides college counseling services, SAT preparation, college tours and international research trips for first-generation international high school students. Gaither manages the organization's operations, oversees the board of directors, secures funding and builds key partnerships with international educational organizations, colleges and universities. 
Ascend Legacy Academy is the first Black-owned, single-gender, international boarding school created in the United States since the 1970s. The academy serves Black male high schoolers and offers curricula focused on science, technology, engineering and math (STEM), entrepreneurship, community redevelopment, civic engagement, racial identity and global leadership, among other topics. 
As the academy's president, Gaither oversees operations, manages the accreditation process, recruits students and staff and establishes partnerships with other independent boarding schools and community organizations.
A focus on historically Black boarding schools
Gaither's applied research in the Ed.D. in Educational Leadership program complements her work at Ascend Legacy Academy. Her education leadership portfolio, the capstone project for this doctoral program, will document the experiences of instructional leaders and the students of historically Black boarding schools. 
Among other goals, this work will identify distinctive features of teaching, leading and the school community at historically Black boarding schools. Gaither will also offer a pedagogical framework for curricula at these schools and a framework for school leadership.
"I would like to use the evidence gathered from this study to fill the research gap around the scant body of literature examining the academic and social outcomes of Black scholars who attended historically Black boarding schools, while helping to provide a leadership model for Black educators seeking to open or serve in a twenty-first century Black boarding school community," Gaither said. 
Gaither is advised by Kenneth Shores, assistant professor in CEHD's School of Education, who specializes in educational policy. 
"The support I have received from my advisor, Dr. Kenneth Shores, has been invaluable," Gaither said. "His ability to challenge me so that I can grow as a researcher while showing empathy has been integral to my growth as an educator and scholar."
Gaither also had the opportunity to work with Alison Travers, senior educational leadership specialist in the Delaware Academy for School Leadership (DASL), housed within CEHD's School Success Center. 
"Dr. Travers has been a great mentor to me," Gaither said. "She is a wealth of knowledge and has been a tremendous resource for me. Through her mentorship, I've learned about DASL's Principal Preparation Program and its annual women's leadership conference, and I've stayed up-to-date on research trends that inform my work in educational leadership."
ASCD Champions of Education 
Gaither is using the opportunities afforded by the ASCDC Champions of Education to further her pioneering work on historically Black boarding schools. 
Through this program, 12 leaders engage in ASCD professional learning, develop next steps in fulfilling their professional goals and share their action research in educational leadership with ASCD members, educators and the constituents they serve.
"I enjoy being a part of a community of educators who serve as thought partners," Gaither said. "We meet monthly, and we can share our ideas, vulnerabilities, challenges and how we want to impact the field of education. My colleagues at ASCD have done a great job in creating that safe space for us to share and a space where we can hone in on the next phase of our journey as educators. Since the pandemic, there has been much talk about making changes to the field of education and disrupting the status quo. I am glad to be a part of a group of educators committed to championing that cause."
Article by Jessica Henderson. Photo courtesy of Chanel Gaither.