The College of Education and Human Development takes pride in its alumni's contributions and recognizes their accomplishments through the following four awards:
Excellence in Education Award: given to alumni who have made a significant long-term contribution and commitment to their schools or organizations through creative and innovative teaching practices, their ability to inspire students and families, or their creative work in community organizations that directly supports children and families.
Service to CEHD Award: given to alumni who have demonstrated substantial commitment to the mission of the college through the giving of time, talent and resources that advance the college mission.
Trailblazer Award: given to a recent CEHD graduate (no more than 5 years post-graduation) who have distinguished themselves in their chosen professions or communities. This award is open to former graduate and undergraduate students.
Leadership and Community Service Award: given to alumni who have made a substantive contribution to leadership in educational settings, communities, or their chosen professions.
Nomination Process
Nominations will be open each year January 10 – March 31. You may submit your own nomination or recommend a friend or colleague. CEHD faculty/staff are encouraged to nominate our alumni as well.
The letter of nomination should detail the nominee's strengths relative to the criteria listed above.
Nominations will be evaluated by the College Faculty Council and previous awardees will be invited to participate in the selection process.
Award winners will be celebrated at a special recognition event.
Best of luck! We look forward to hearing about the wonderful initiatives you have inspired.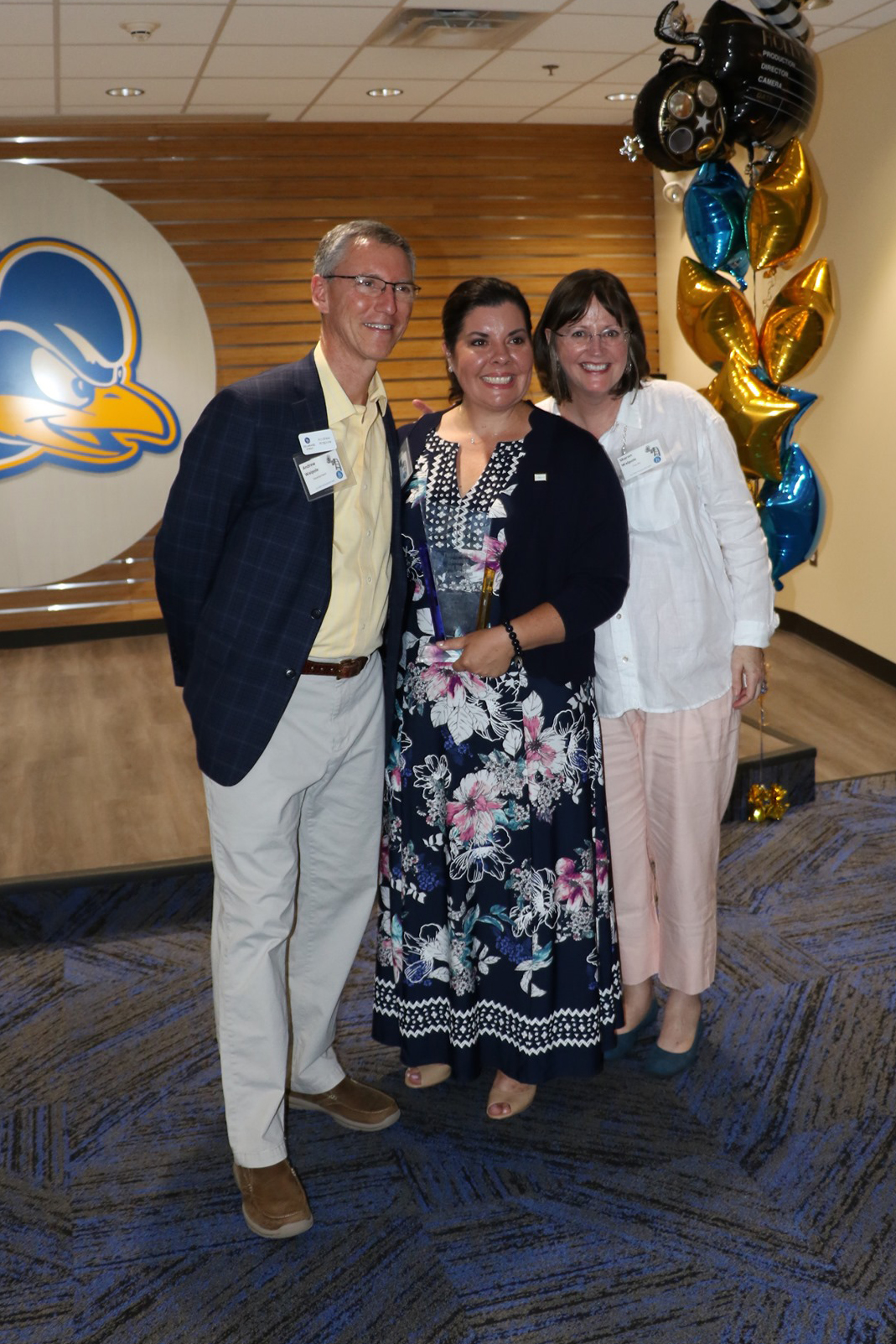 2022 Award Recipients
Dorrell Green, EHD98, 04M – Leadership and Community Service Award
Gaysha Badley, EHD03M, 07EdD – Excellence in Education Award
Jessica Rodrigues, EHD17PhD – Trailblazer Award
Terri Smith, EHD83 – Service to CEHD Award
2019 Award Recipients
Cary Riches, MI '07, EDD '16 – Leadership and Community Service Award
Shelby Dorr, BS '15, MEd '16 – Excellence in Education Award
Michael Hannon, BS '98, MEd '00 – New Graduate Alumni Award
2018 Award Recipients
Corey Miklus, E.D. '14 – Leadership and Community Service Award
Dawn Alexander, B.S. '93 – Excellence in Education Award
Barbara Prillaman, Ed.D. '08– Service to CEHD Award
Valerie Harlow Shinas, Ph.D. '12 – New Graduate Alumni Award
2017 Award Recipients
Sally Gore – Leadership and Community Service Award
Mark Holodick – Excellence in Education Award
Nick Baker – Service to CEHD Award
Zoi Philippakos – New Graduate Alumni Award