Bringing Research To Life
The University of Delaware is a dynamic Research I university. The College of Education and Human Development (CEHD) leverages these resources to discover solutions to the problems that face our schools and the challenges encountered by children, adults and families in the 21st century. We focus on applied research, to advance knowledge in the fields of education and human development.
CEHD is committed to diversity and social justice and much of our research focuses on improving the education, social and health outcomes of vulnerable and underserved populations.
Our students, in both undergraduate and graduate programs, work closely with faculty to develop research skills. Together, we are making a difference in people's lives–designing curriculum, policies and programs that improve school instruction, developing effective professional development for teachers, setting policy for education systems and creating models of service benefiting children with special needs, seniors in nursing homes, individuals with mental health issues and families coping with poverty.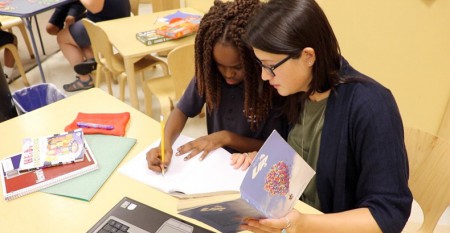 Improving Student Learning
Shaping minds is a big responsibility, one that teachers in classrooms across America embrace every day. With the introduction of Common Core or state standards in math, science and English, teachers are tasked with delivering rigorous material in ways that students can easily understand, retain …
Read More
Gary Henry ranked among 100 most impactful education policy scholars
Congratulations to CEHD dean Gary T. Henry, who has once again been named a top education scholar by the RHSU Top 200 Edu-Scholar Public Influence Rankings. …
Read more
Research Centers and Programs
The Biden School, established at the University of Delaware's School of Public Policy and Administration, is a world-class intellectual center and destination for scholars, activists, policymakers, and national leaders. It is a research and policy center working to bring together the sharpest minds and the most powerful voices to address our nation's toughest problems.
The Center for Disabilities Studies focuses on improving the quality, quantity, and range of public and private services and supports available in Delaware for individuals with disabilities and their families.
The Center for Research in Education and Social Policy conducts rigorous research to help policymakers and practitioners in education, health care and human services determine which policies and programs are most promising to improve outcomes for children, youth, adults and families. By supporting collaborative research, CRESP will broaden the portfolio of policy-relevant research conducted in Delaware, lead multi-state projects and conduct evaluations of existing practices.
The Center for Research Use in Education collaboration among the University of Delaware, University of Penn, and University of Minnesota formed Reseach4Schools.org, designed to examine the study of research use and expand the application of research in schools by identifying strategies to make more meaningful to classroom practice.
The Delaware Institute for Excellence in Early Childhood, also known as The Institute, supports early childhood professionals through professional development experiences that enhance skills, knowledge and career opportunities and support high quality programs. The Institute designs, delivers and coordinates professional development that meets the needs of a diverse workforce, working in a variety of early childhood settings from public school, early childhood special education, to the private business of home-based child care. It also oversees the Delaware Stars statewide quality rating for childcare centers and the New Directions Early Head Start program.
Since 1974, the Child's Play, Learning and Development Lab (formerly the Infant Language Project), has been exploring how children learn and grow. From how children develop language and spatial skills to how play can help scaffold learning, we are exploring children's marvelous minds.
The Child's Play Lab is located in Willard Hall Education Building, under the direction of Dr. Roberta Golinkoff, Unidel H. Rodney Sharp Chair in the School of Education, with appointments in Psychology and Linguistics.
The Center for Improving Learning of Fractions
, administered at UD and located in Willard Hall Education Building, focuses on improving math instruction for elementary and middle school children who have problems with math concepts, specifically fractions.
The Institute of Education Sciences awarded a $10 million grant to University of Delaware Prof. Nancy C. Jordan and her two colleagues, Lynn Fuchs at Vanderbilt University and Robert Siegler at Carnegie Mellon University, to fund a five-year research and development center aimed at understanding difficulties students have with fractions.
Dr. Valerie Earnshaw's research aims to understand and intervene in the relationship between stigma and health inequities. Work in her lab focuses on helping people at risk of or living with chronic illnesses including HIV, and members of other socially marginalized and devalued groups.