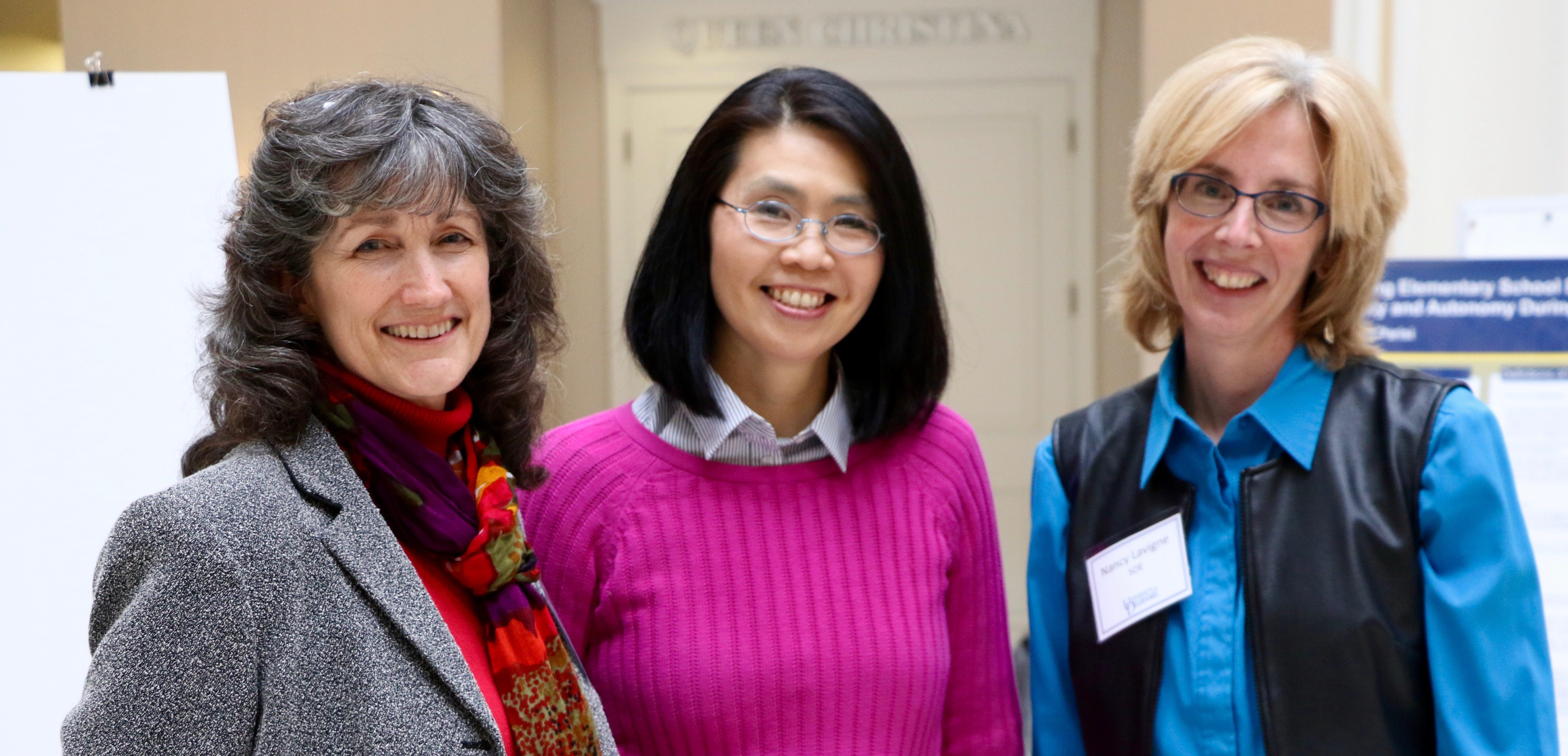 Minutes of the CEHD All-College meetings are available on the CEHD Google team drive, under CEHD Collegewide meeting minutes and presentations.  (If you do not have access, please contact OET-Help to be added to the shared folder). 
October 2017
May 2017
September 2016
April 2015
October 2014
UD Faculty Senate (As of September 2018)

Steve Eidelman (fall) Martha Buell (spring)
Fred Hofstetter William Lewis
CEHD Faculty Council

Zoubeida Dagher
Marika Ginsburg-Block, SOE
Josh Wilson
Martha Buell, HDFS (Chair)
Rena Hallam, HDFS
Myae Han, HDFS
2018 CEHD Faculty Council designated the following committee members.
CEHD Faculty P & T Committee

Martha Buell, HDFS (Chair)
Michael Ferrari
Rena Hallam
Nancy Jordan, SOE
Eugene Matusov, SOE
CEHD Graduate Curriculum Committee

George Bear, SOE
Roberta Golinkoff, SOE (fall)
Jim Hiebert, SOE (spring)
Jennifer Gallo-Fox, HDFS
Rena Hallam, HDFS
CEHD Undergraduate Curriculum Committee

Jen Gallo-Fox, HDFS
Mellissa Gordon, HDFS
Lynn Worden
Laurie Palmer, SOE
Sharon Walpole, SOE
CEHD Diversity, Inclusion, and Equity Committee

Kristine Ritz Coll, Chair
Jen Carrano, HDFS
Roderick Carey, HDFS
Carol Wong, SOE
Janine DeNovais, SOE