Graduate Student Orientation Information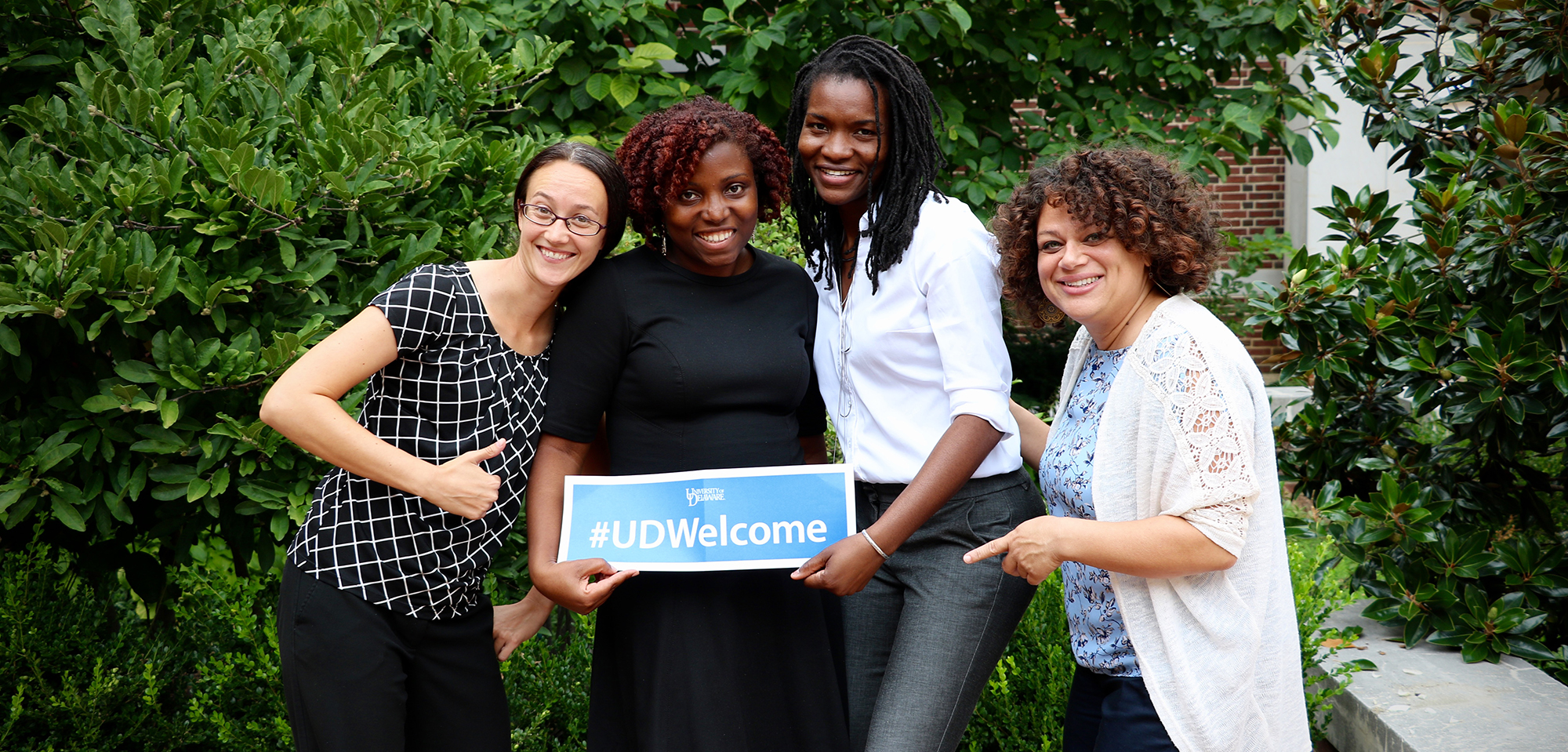 Welcome to the graduate programs in UD's College of Education and Human Development!
You are joining a talented group of students who are committed to developing academically and professionally in a rigorous and supportive academic environment. Below is an overview of the orientation process, outlining the steps a new graduate student should take upon being accepted to our College. 
A few days after accepting your offer of admission, you should have received an email containing login information and your PIN. That information will allow you to log in to UDSIS, where you can register for courses, view and pay your bill and print your schedule. If you encounter any trouble with your login, please contact the Help Desk.
Your graduate program will send you a letter providing you the name of your advisor and a list of recommended courses for your first semester.
Once you have received your PIN and contacted your faculty advisor to verify the courses to take, you can begin your course registration.  It is very important that you contact your advisor before registering for courses, to ensure you have the appropriate classes.
If you have credits to transfer that were taken as a Professional and Continuing Studies student (or CEND—Continuing Education Non-degree) or at another institution, you will need to complete the Transfer of Graduate Credit form. Please be aware of policies such as 9-credit limit on transfer credits. For more information, please see Request For Transfer Graduate Credit.
.After registering for classes, your account will be charged the appropriate tuition. You can view your account statement through UDSIS and pay your bill from there. Students who receive scholarships will have the tuition applied to their accounts. If you have questions about your bill, you can contact Student Financial Services.
We offer several orientation activities to welcome you as a new graduate student and introduce you to the University of Delaware. Some of these orientation sessions are required, so please plan your schedule accordingly.
Orientation for new full-time UD graduate students
Orientation for new International Graduate Students
On-boarding for new funded graduate students not previously on-boarded
College of Education and Human Development orientation
HDFS departmental orientation
Fall 2020 Orientation Dates
Thursday, August 27, 5:30 – 7:00pm: CEHD Orientation. For EdD students, MEd in Exceptional Children and Youth, MEd in Educational Technology, Main TESL or students who cannot attend or August 31. Zoom link to be provided and more info to follow.
Friday, August 28: OISS orientation
Monday, August 31, time TBA: CEHD Orientation for students in the following programs: PhD, MS in HDFS, MA in Early Childhood Development and Programming, MA/EdS in School Psychology or for students who cannot attend on August 27th. Zoom link to be provided.
Additional program orientation meetings may be announced.