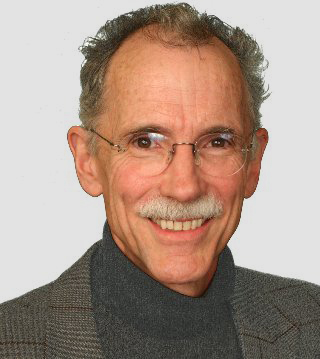 Charles A. MacArthur
Professor Emeritus
Charles A. MacArthur is a professor emeritus in the School of Education at the University of Delaware. His major research interests include writing development and instruction for struggling writers, development of self-regulated strategies, adult literacy, and applications of technology to support reading and writing.
He is currently principal investigator (PI) of a $3 million 5-year project to evaluate Supporting Strategic Writers, a writing curriculum for college basic writing classes, which was developed under a prior grant. Previous major federally-funded research projects have focused on writing instruction in first grade, decoding instruction in adult education, development of a writing curriculum for students with learning disabilities, writing strategy instruction, development of multimedia tools to support reading and writing, speech recognition as a writing accommodation, and project-based learning in social studies in inclusive classrooms.
He is co-editor of The Journal of Writing Research, previously served as editor of The Journal of Special Education, and currently serves on the editorial boards of several journals. He has published over 100 articles and book chapters and edited several books, including The Handbook of Writing Research, Best Practices in Writing Instruction, and Adult Education Literacy Instruction: A Review of the Research.
Educational Background
Ph.D., Special Education, The American University, Washington, DC, 1980
M.Ed., Special Education, The American University, Washington, DC, 1974
B.A., Political Science, Cornell University, Ithaca, NY, 1969
Professional Experience
Professor Emeritus, School of Education, University of Delaware, 2022-present
Professor, School of Education, University of Delaware, 1999–2022
Associate Professor, School of Education, University of Delaware, 1995–1999
Assistant Professor, School of Education, University of Delaware, 1993–1995
Research Associate, Institute for the Study of Exceptional Children and Youth, University of Maryland, College Park, MD, 1983–1993
Recent Grants
Palermo, C. (PI), Wilson, J. (PI), Crissman, M., Coles, J., May, H., and MacArthur, C. A. (co-I). Efficacy of "MI Write" Automated Writing Evaluation for Improving Writing Outcomes of Students who are Black, Hispanic, and Experiencing Poverty. Bill and Melinda Gates Foundation, 2020, 2.5 years. ($1,490,639)
Wilson, J., Beard, G., and MacArthur, C. A. Researcher-Practitioner Partnership: Examining the Use of Automated Essay Evaluation Software for Improving Students' Writing Achievement. U. S. Department of Education, Institute for Education Sciences, 2017–2019.
MacArthur, C. A. (PI), Philippakos, Z. A., and May, H. Supporting Strategic Writers: Effects of an Innovative Developmental Writing Program on Writing and Reading Outcomes. U. S. Department of Education, Institute for Education Sciences, 2016–2021. ($3,000,000)
Recent Professional Awards
Special Education Research Award, Council for Exceptional Children, 2021
Division for Learning Disabilities Jeannette Fleischner Career Leadership Award, Council for Exceptional Children, 2021
AERA Fellow, American Educational Research Association (AERA), 2020