Human Services Major Accepted to Clinton Global Initiative University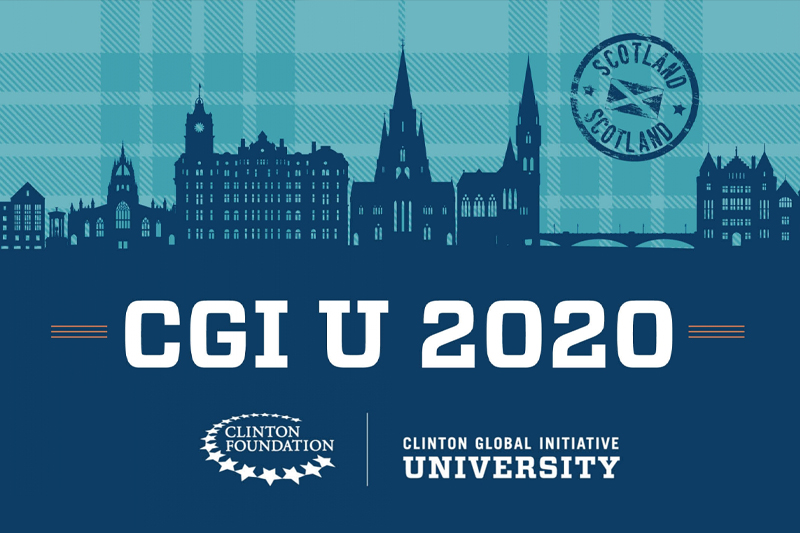 Women and young girls in rural Ghana spend hours each day transporting water from wells to their homes. To complete the long journey, they balance heavy jugs of water on their heads, which negatively impacts their physical wellbeing over time.
During her trips to Ghana, Danielle Fisher, a Human Services major and social entrepreneur, decided to explore ways to help them overcome challenges.
Because of her commitment to positive change, Fisher is one of six students from the University of Delaware recently accepted to the Clinton Global Initiative University (CGI-U), a year-long program that connects college students to a diverse group of international leaders and changemakers, and which provides mentorship, training and financial resources for those students to develop innovative solutions to the world's most urgent challenges.
She plans on attending the CGI-U 2020 annual conference in Edinburgh, Scotland, a multi-day event hosted by President Bill Clinton and Chelsea Clinton, where she will join 800 students from 280 colleges in over 100 countries.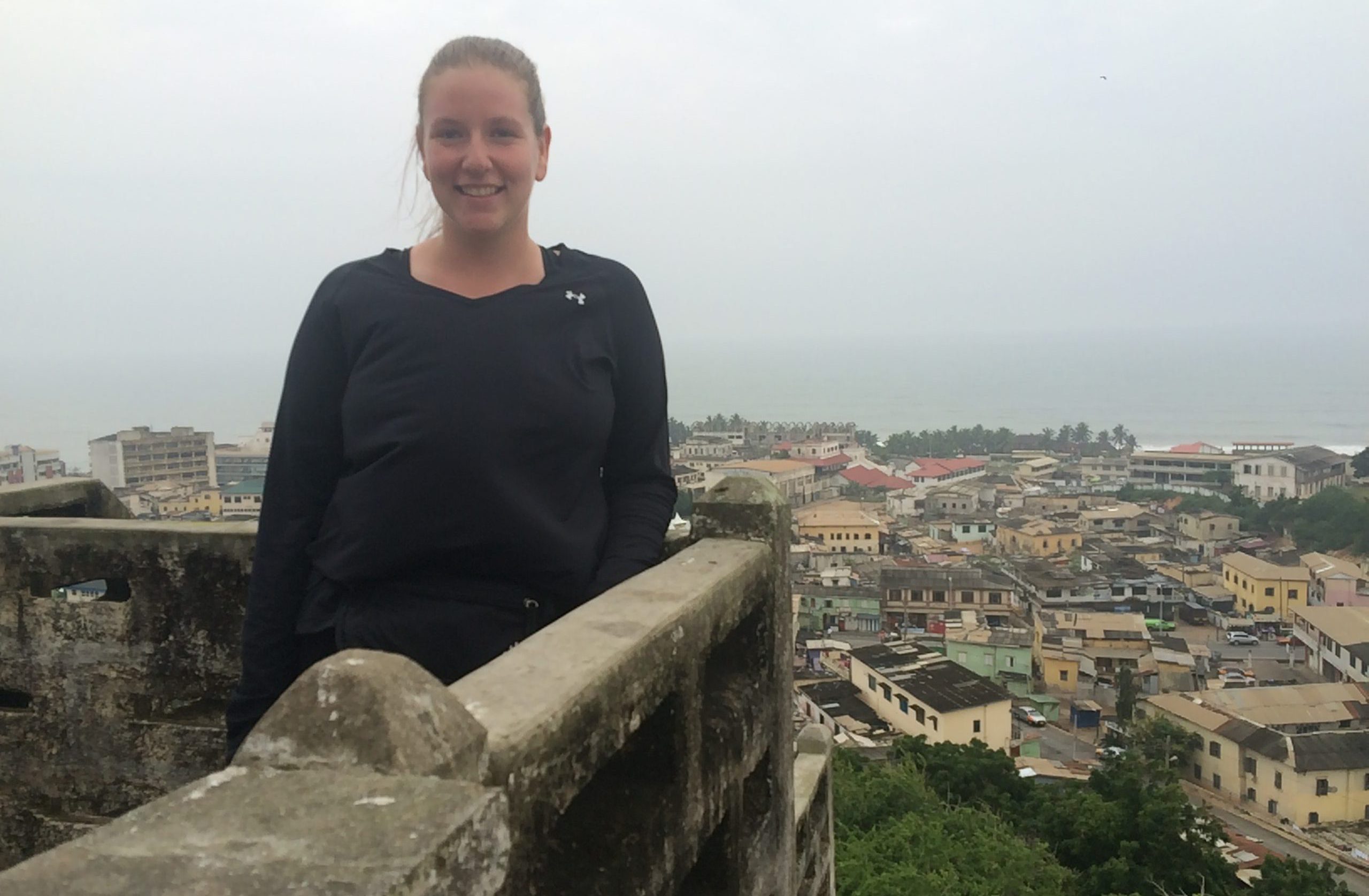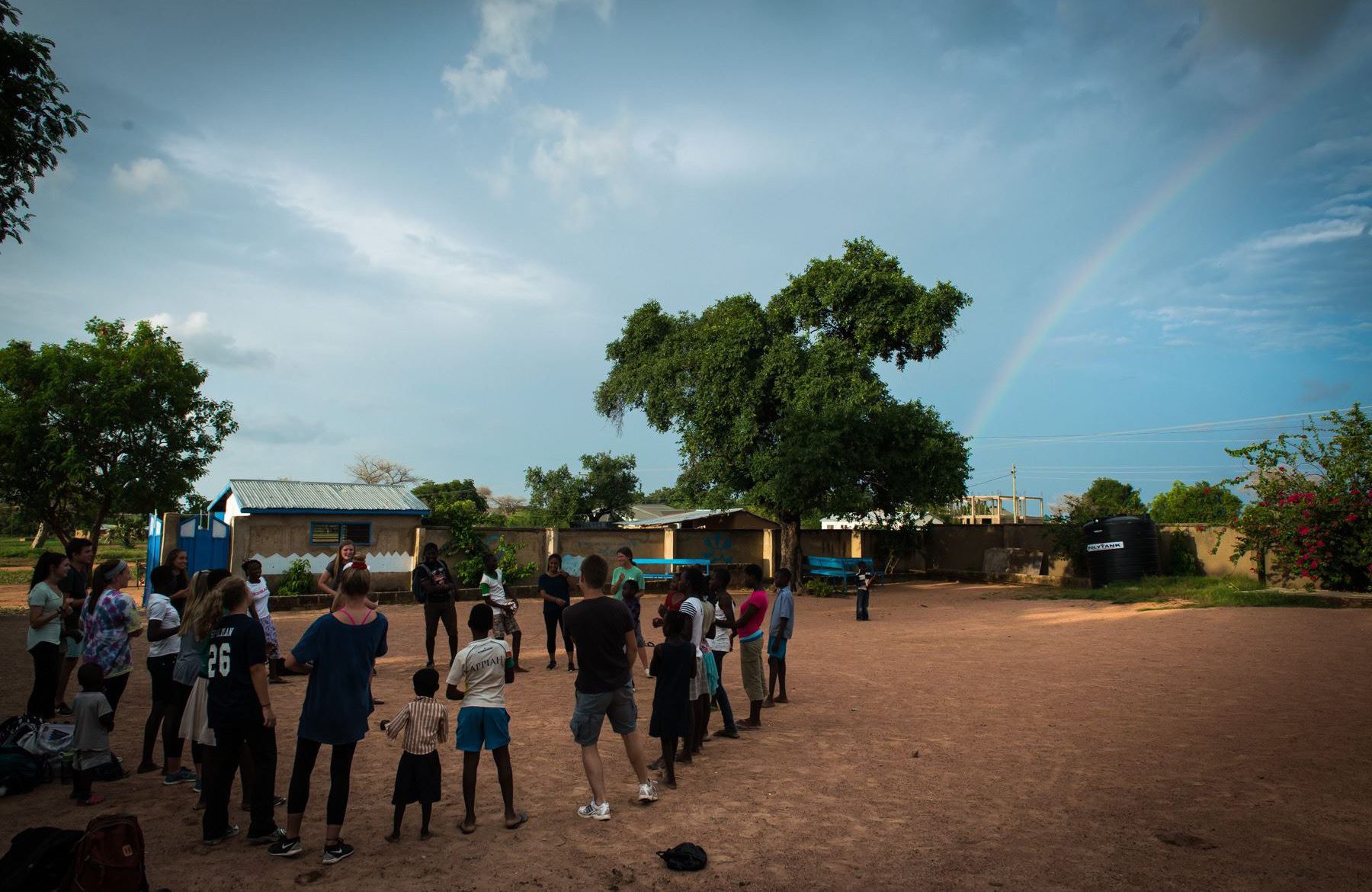 Becoming a Social Entrepreneur
Fisher had long been interested in social entrepreneurship and has dreamed of working with women and girls in African countries to expand access to clean drinking water. After taking classes in social entrepreneurship and with the financial resources provided by CGI-U, Fisher is ready to immerse herself in a start-up freshwater project she calls Be Well Water.
"When I spoke with girls and women in Ghana, I realized that many are out of the workforce because they spend hours every day transporting water," said Fisher. "They carry up to forty pounds of water in a bucket on their heads for miles each day, which has negative health implications."
To alleviate the burden, Fisher is proposing a specialized water carrier—with built-in filters—that girls and women can carry on their hips to reduce the strain on their body.
Fisher's involvement in UD's social entrepreneurship program inspired her to consider sustainable solutions to societal and environmental problems.
"Before taking classes in social entrepreneurship, I would imagine ventures like this but then think to myself, 'That would be cool, but it will never happen'," said Fisher. "Now, I feel like I am empowered enough to take the step out of my comfort zone and pursue an opportunity to follow my dreams."
Based on her proposal, Stephanie Raible, assistant professor with a joint appointment in the Department of Human Development and Family Sciences and Horn Entrepreneurship, encouraged Fisher to apply for CGI-U.
"Danielle sees the greater picture of human services work: that we need those committed to the helping professions to also be the ones creating and leading the change needed make our communities better," said Raible. "By having our human services students educated in social entrepreneurship, we can help graduate future leaders who know both how to help others and bring stakeholders together to think about long-term, sustainable change."
Commitment to Action
To be accepted into CGI-U, students must commit to pursuing a positive social impact project that will address a specific problem that is affecting the lives of either a local or global community. This pledge, called a "Commitment to Action," must be new and have measurable results, in this case, Be Well Water.
"Danielle embodies this change-making orientation, and we know her energy and successes will inspire other students to help lead the way," said Raible.
 In addition to financial help to build a prototype for Be Well Water, Fisher will also receive one-on-one coaching and mentorship from alumni of CGI-U who have worked on similar social entrepreneurship projects, as well as access to remote trainings and webinars that will introduce her to CGI-U curriculum that will provide a framework and set expectations for her social impact project and prepare her for the annual conference.
At the annual conference in Edinburgh, Fisher will meet with other social entrepreneurs for knowledge-sharing and networking opportunities. The conference will also feature plenary sessions with high-profile guest speakers, panel discussions, workshops, and an exchange fair for students to showcase their commitments and explore partnerships.
"I'm really excited to have the opportunity to learn from changemakers that came before me and other like-minded students," said Fisher. "I cannot wait to learn from their experiences."
If you would like to contribute to the Social Entrepreneurship program and help UD students attend the CGI-U annual conference in Scotland, then please make a small donation today.