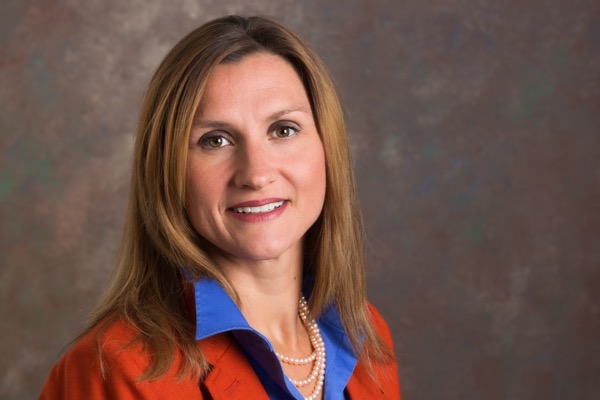 Allison Karpyn is recognized for her service to the people of Delaware
May 13, 2020
The Ratledge Family Award for Delaware Public Service has been presented to Allison Ouellette-Karpyn for her contributions to the well-being of the people of the state of Delaware.
Karpyn is interim director of the Center for Research in Education and Social Policy (CRESP) and associate professor of Human Development and Family Sciences at UD. She holds a doctorate in policy research, evaluation and measurement from the University of Pennsylvania and a bachelor's degree in public health from Johns Hopkins University. Her current research efforts include the study of food deserts, corner store programs in urban areas and in-store marketing approaches in supermarkets to promote purchase and consumption of healthier options, as well as support for the University's own community engagement evaluation.
Prior to joining UD, Karpyn served as the director of research and evaluation at the Food Trust in Philadelphia for 11 years. Because of her background in public health, and community practice, Karpyn is committed to informing policy and practice with rigorous mixed-method research designs and working to improve the translation of research to practice.
Karpyn is a supporter and leader of the University's civic engagement and community partnership efforts and serves as an active member of the University's Community Engagement Council. Locally, Karpyn served as a founding board member of Conscious Connections Inc., a community gardening effort located in one of the most disadvantaged areas of Wilmington which has worked with youth to garden four separate plots of land. She supported the development and implementation of a LIT crew initiative intended to help youth, through comic book development and local street art, to learn how to talk to peers about the dangers of tobacco. As part of a recent collective community impact project, Karpyn worked with residents and community partners to expand the work conducted at the Brandywine Zoo to health partners at Westside and the Food Bank, and farmers markets to develop a new cooperative model to promote healthy food to children using animals as examples of healthy eaters.