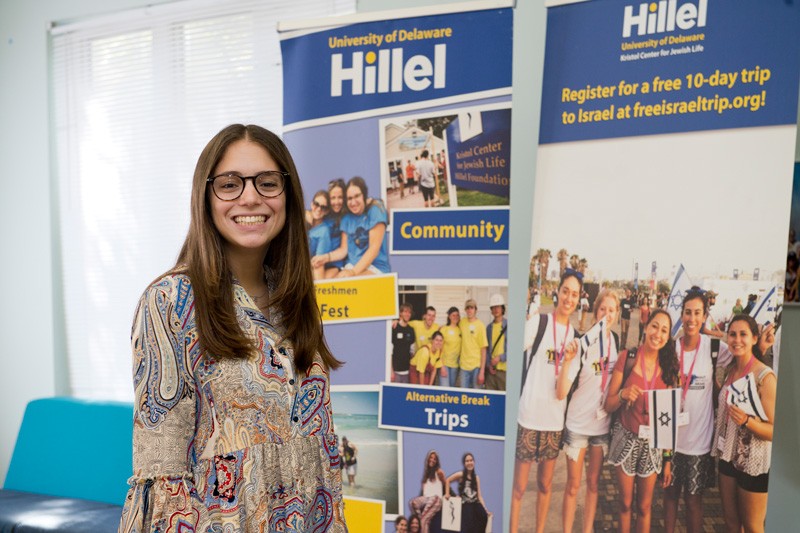 UD human services majors were interns in teen and childcare facilities
October 8, 2019
The University of Delaware is a global hub of learning and innovation with a talent network of students, alumni and faculty who are working tirelessly to solve the world's most pressing problems.
For those in the Department of Human Development and Family Sciences (HDFS), the problems are social in nature: discrimination, poverty, addiction and inadequate education. Two human services majors — Talia Feldman and  Rachel Peyser — travelled to Israel during the summer of 2019, hoping to make a difference and prepare for careers beyond college.
Talia Feldman
In the capital city of Jerusalem, junior Talia Feldman helped at-risk teens experience the healing power of art at Susan's House, a community center that employs at-risk youth ages 15 to 18 who are disconnected from society and not currently enrolled in school.
"The teens that I worked with all have really intense life stories," said Feldman. "Most of them did not want to talk about their experiences. But if anyone wanted to tell me, I was always there to listen."
Pursuing an internship in Israel was an easy decision for Feldman, not only because she's been there before. She is also very involved in Jewish life on campus, serving as president of Blue Hens for Israel and attending events at the UD Hillel, the largest Jewish campus organization in the world.
Rachel Peyser
In the coastal city of Jaffa, just a few miles south of Tel Aviv, Rachel Peyser spent the summer interning at a childcare center for young children.
"Living in Israel was the most unreal experience," said Peyser, who also works at a childcare center in Newark, Delaware. "It was very interesting to compare early learning environments in Israel and America. I've learned that different cultures have different expectations for their children and their teachers."
"Human services has taught how to work with diverse populations. It has been surreal, applying the knowledge I learned at UD to my internship in Israel."