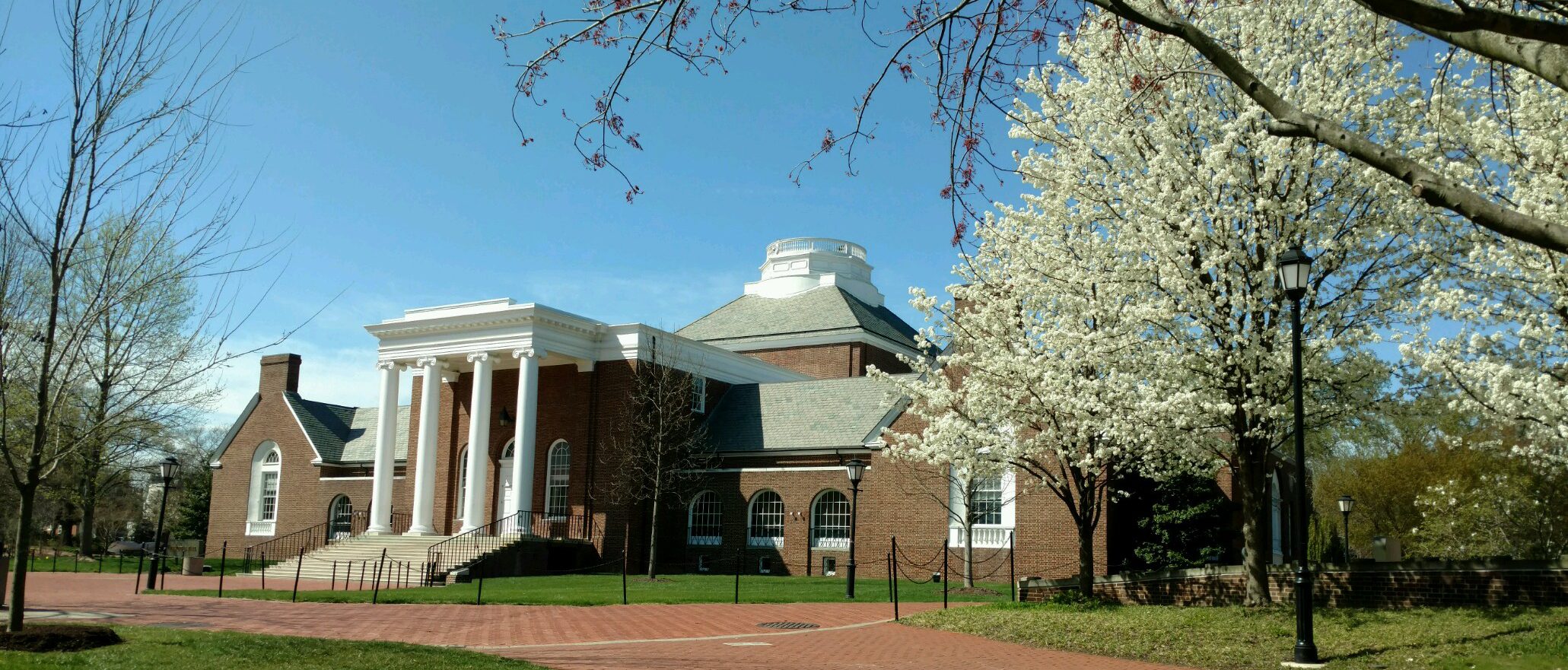 The University of Delaware is an Equal Opportunity Employer which encourages applications from Minority Group Members, Women, Individuals with Disabilities and Veterans. The University's Notice of Non-Discrimination can be found at http://www.udel.edu/aboutus/legalnotices.html
Visit Careers@UD website for more details or additional positions available. 
Open Searches as of February 2018. 
Faculty & Administrative Positions
Associate Dean for Research (Job code #45809)
This is an exciting position for a senior faculty member who enjoys conducting his or her own research program as well as assisting others in developing theirs. This person should enjoy finding and developing the kernels of innovative and fundable ideas that will have a meaningful impact in the fields of education and human development. The incumbent will be a scholar and colleague with an interdisciplinary outlook and interest in creating new joint programs across related units. The position provides a golden opportunity to shape the agenda of an already excellent College, where supportive faculty are actively engaged in scholarship that influences schools, communities, and families in positive ways. Because of the nature of this position, the Associate Dean for Research will teach one course per year and maintain an active program of scholarship.
Reporting to the Dean, the Associate Dean for Research's primary responsibility will be to advance the research mission of the College. With other faculty, this person will implement the College's mentoring program for junior faculty, helping them launch their careers as scholars. The Associate Dean for Research will also collaborate with faculty to create new structures that engage undergraduate and graduate students in research and work closely with graduate program coordinators and faculty to foster the development of innovative graduate programs.
Dean Family Endowed Professor in Education (Job code #45838)
The University of Delaware invites applications and nominations for the Dean Family Endowed Professor in Education who will also serve as Director of the School of Education. Successful candidates should have a scholarly specialization in education, educational psychology, teacher education, learning sciences, educational leadership, or a related field. The Dean Family Endowed Professorship is a permanent appointment that requires distinguished scholarship commensurate with that of a named university professor.
The Director is appointed for a renewable five-year term. The start date of the position is September 1, 2018. The successful candidate will exhibit a strong record of scholarship and teaching in education, evidence of academic leadership at the department, college, or university level. An exemplary record of scholarship is essential; previous administrative experience and a strong funding record is preferred. The successful candidate will bring visionary leadership to the School, will leverage the School's current strengths while developing new collaborations, support the growth and development of new degree programs, and enhance the quality of its research and instruction. As the Dean Family Endowed Professor in Education, the successful applicant is expected to maintain a high level of distinguished scholarship.
The School is particularly interested in candidates who have a demonstrated commitment to excellence by promoting diversity and equal opportunities through leadership in research, inclusive teaching, and public engagement or outreach. Scholars from underrepresented groups are especially encouraged to apply.
Director, UD's Delaware Center for Teacher Education (Job code #48153)
The College of Education and Human Development at the University of Delaware has an open faculty tenure-track rank position for a dynamic teacher educator to direct our teacher education center.
The Director will hold a faculty appointment in the College of Education and Human Development in the department or school most appropriate to his/her area of expertise and will have a scholarly record commensurate with appointment as a tenure-track or tenured faculty member. The Director will report to the Dean of the College of Education and Human Development. The position is an 11-month appointment, and the anticipated start date is July 1, 2018.
We are looking for a director with the following skill set:
Relevant experiences in higher education and evidence of leadership in teacher education
Experience managing and supervising professionals and staff
Expertise in managing a budget and skill in resource generation, including grant writing
Knowledge of accountability and accreditation practices, including CAEP requirements
Evidence of a focused teacher education-related research program and the ability to implement research practices that ensure programs of world-class quality
Ability to collaborate with a variety of individuals from diverse backgrounds and experiences
Skill in working collaboratively with teacher education colleagues across campus, state Department of Education colleagues, and school districts
Skill in developing and implementing undergraduate and graduate teacher education recruitment plans
Assistive Technology Manager, Center for Disabilities Studies: Kent County- Dover (Job ID104547)
The Center for Disabilities Studies (CDS) coordinates programs to improve access for all Delawareans with disabilities who need it to be safer and more productive and independent in their chosen communities.
Under general supervision of the Delaware Assistive Technology Initiative (DATI) Program Director, the Manager will execute the programmatic and administrative responsibilities of the DATI Assistive Technology Resource Center (ATRC). This includes the administration of assistive technology demonstration and short-term loan programs, as well as the conducting of public awareness, training, technical assistance, and information and referral activities related to AT access and use. The Manager is responsible for compliance with all administrative policies and procedures, and supervises the administrative support staff assigned to the ATRC. This position will also support professional development activities associated with the AT and Early Childhood grant.
Associate/Full Professor in Literacy (Job code #46081)
The School of Education invites applications for an outstanding scholar in literacy. The ideal candidate has made substantial contributions to the field of literacy and has an exemplary research record that includes external grants. We seek a colleague at the advanced associate or professor level, who would be tenured at the time of appointment. A successful candidate will have a scholarly specialization in literacy research and theory on topics of national importance, including early literacy and language development, reading or writing acquisition, assessment and intervention for struggling learners, the use of technology to promote literacy, and/or English Learners. They will engage in rigorous research; teach undergraduate and graduate courses; participate in service activities designed to further the mission of the University, College, and School; and advise doctoral students within a Ph.D. specialization in literacy. The start date of the position is September 1, 2018.
Associate or Full Professor Position in Mathematics Education, School of Education (Job code #42690)
The University of Delaware seeks an exemplary scholar and leader in mathematics education. This new senior level position is funded to enhance the contributions of a program already regarded highly within and outside the University. The mathematics education faculty members at UD pride themselves on sustaining a culture of exciting, collaborative, and supportive scholarship. Joining this group would offer unique opportunities to enhance one's own career as well as propelling the program to even higher levels of excellence.
The position in the School of Education, at the rank of Associate or Full Professor, is available September 1, 2018. Qualified applicants will have an influential and highly respected program of research in mathematics education, a record of external funding for educationally significant research and development projects, and a history of excellent teaching. Responsibilities include sustaining a significant research program in mathematics education, supervising doctoral research, teaching effectively in the mathematics education program, and participating in advancing the shared goals of the mathematics education group. Teaching responsibilities include graduate courses in mathematics education as well as undergraduate courses for pre-service elementary and middle school teachers: mathematics content courses and pedagogical methods for teaching mathematics.
Instructional Specialist (ELA)  (Job code #105088)
Under the limited direction of a Senior Associate Director in the Professional Development Center for Educators, the Instructional Specialist will work with schools to provide quality professional development for teachers and administrators in the area of English Language Arts. Through the offering of workshops, demonstration lessons, coaching and mentorship, the Instructional Specialist will work to enhance PK-12 teachers' instructional knowledge and pedagogy and student outcomes in partnership schools. The Instructional Coach will support grant-funded initiatives and research projects in CEHD that are aimed at improving PK-12 education.
The University of Delaware is committed to excellence in undergraduate and graduate education, research and service. From its roots as a private academy in 1743, the institution today is a research-intensive, technologically advanced university with global impact.