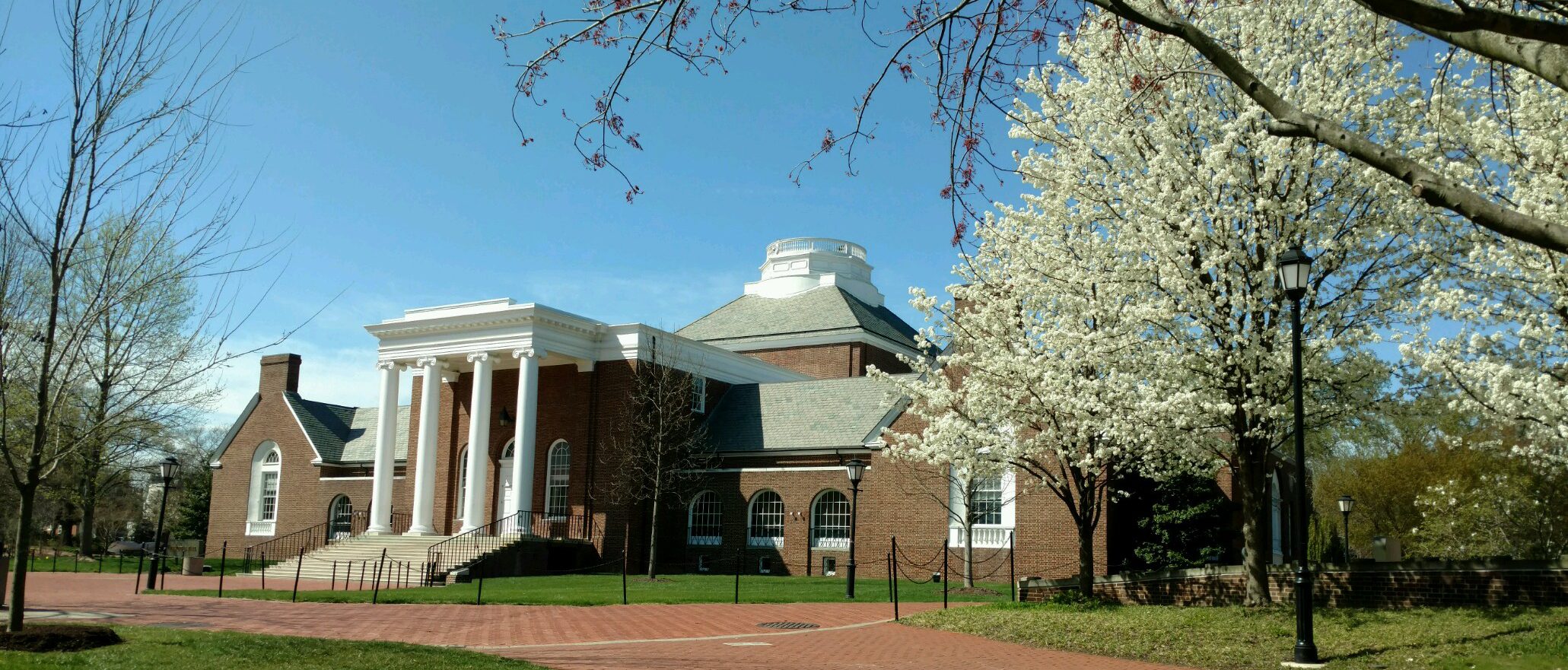 The College of Education and Human Development is searching for several high-quality candidates to fill faculty and professional positions in our growing College.
Our Vision: The College of Education and Human Development will lead, inspire and engage our students, the citizens of Delaware, the nation, and the world in solving critical educational and social problems, and in promoting learning and development in all children and families.
The University of Delaware is an Equal Opportunity Employer which encourages applications from Minority Group Members, Women, Individuals with Disabilities and Veterans. The University's Notice of Non-Discrimination can be found at http://www.udel.edu/aboutus/legalnotices.html
 Visit Careers@UD website for more details or additional positions available. 
Open Searches as of June 2018. 
Job Categories
---
---
---
---
Faculty/Administration Positions
Associate/Full Professor in Literacy (Job code #46081)
The School of Education invites applications for an outstanding scholar in literacy. The ideal candidate has made substantial contributions to the field of literacy and has an exemplary research record that includes external grants. We seek a colleague at the advanced associate or professor level, who would be tenured at the time of appointment. A successful candidate will have a scholarly specialization in literacy research and theory on topics of national importance, including early literacy and language development, reading or writing acquisition, assessment and intervention for struggling learners, the use of technology to promote literacy, and/or English Learners. They will engage in rigorous research; teach undergraduate and graduate courses; participate in service activities designed to further the mission of the University, College, and School; and advise doctoral students within a Ph.D. specialization in literacy. The start date of the position is September 1, 2018.
Director/Manager Positions
Program Coordinator, LEND – Job ID #105485
Under the general direction of the Director and Associate Director of the Center for Disabilities Studies, the LEND Program Coordinator will have day-to-day responsibility for coordinating all aspects of the Leadership Education in Neurodevelopmental Disabilities (LEND), an interdisciplinary training program in autism and other developmental disabilities for graduate students and postdoctoral fellows in a variety of fields, as well as family members and self-advocates.
The Program Coordinator will have responsibility for the planning and execution of all logistics associated with the training curriculum, which includes didactic seminars, experiential activities, and other learning opportunities. They will be responsible for managing all logistics related to linkages among partner institutions and community sites, coordinating the recruitment and selection of trainees, developing and disseminating marketing materials, assuring compliance with federal guidance, and coordinating data collection.
This position requires sensitive and capable interaction and collaboration with multiple parties, including partner institutions throughout the national LEND network, a high degree of self-motivation, and a commitment to quality.
Program Manager, Autism and Other Health Initiatives (#105486)
The Center for Disabilities Studies oversees two units: Health and Wellness Unit & Autism-Focused Initiatives Unit. HWU focuses on improving health and well-being for individuals with all types of disabilities across the lifespan through systems change activities, policy work, technical assistance, research, education, and information dissemination. A-FIU provides training and technical assistance to professionals and families and facilitates systems-change across agencies and organizations in support of children and adults with ASD and their families. Activities across both units are conducted on the national, regional, state and community levels.
The Program Manager has leadership responsibility for envisioning and executing systems-change projects in support of children at-risk for developmental disabilities as well as children and families impacted by ASD and other special healthcare needs. They will also assist in securing funding for new initiatives aligned with the CDS mission, conduct training as well as disseminating information generated by projects to a variety of audiences.
Assistive Technology Manager, Center for Disabilities Studies: Kent County-Dover (Job ID104547)
The Center for Disabilities Studies (CDS) coordinates programs to improve access for all Delawareans with disabilities who need it to be safer and more productive and independent in their chosen communities.
Under general supervision of the Delaware Assistive Technology Initiative (DATI) Program Director, the Manager will execute the programmatic and administrative responsibilities of the DATI Assistive Technology Resource Center (ATRC). This includes the administration of assistive technology demonstration and short-term loan programs, as well as the conducting of public awareness, training, technical assistance, and information and referral activities related to AT access and use. The Manager is responsible for compliance with all administrative policies and procedures, and supervises the administrative support staff assigned to the ATRC. This position will also support professional development activities associated with the AT and Early Childhood grant.
Program Manager, Autism & Postsecondary Transition (#105517)
Under the limited direction of the Associate Director in the Center for Disabilities Studies, the Program Manager will lead the Autism College-to-Career program, a multifaceted program supporting undergraduate students in the College of Engineering with autism spectrum disorders (ASD). This person will lead all aspects of the program–establishing, communicating, and pursuing a vision and long-term goals and developing policies and processes.
The Program Manager will oversee person-centered planning and coaching, curriculum development, campus/community relationships, the program budget, recruitment, and admissions. Also facilitates engagement with the community about the value of higher education and the importance of adapting a neurodiverse culture to support challenges of autistic employees. Will also help to establish a research agenda and evaluate programmatic elements in order to improve the program and further the field. The Autism College-to-Career Program Manager supervises full time professional employees, professional contract employees, and oversees the supervision of graduate and undergraduate students.
Program Director, Delaware Network for Excellence in Autism (#104282)
Under the direction of the Center for Disabilities Studies Director and Associate Director, the Program Director of the Delaware Network for Excellence in Autism (DNEA) provides conceptual and administrative leadership for all DNEA activities.
This position has primary responsibility for developing, implementing, and managing the DNEA; maintaining effective communication and collaboration with the Interagency Committee for Autism (ICA); facilitating the support of the DNEA through grants and contracts; establishing innovative practices that can be disseminated on state, national and international levels; providing the translational pivot between research and application; cultivating relationships with University, federal, state, and community partners; conducting training and technical assistance; and influencing policy and practice to enhance the positive impact on individuals with autism spectrum disorders and other disabilities, as well as their families.
Research Associate III, CRESP (#105453)
The Educational Researcher for Program Evaluation for the Center for Research in Education and Social Policy (CRESP) is responsible for ongoing program evaluation and applied research in a variety of educational and human services programming. The Educational Researcher is responsible for conducting evaluation and applied research projects using both quantitative and qualitative designs, supervising graduate student assistants, fostering and maintaining relationships with clients and preparing proposals for external funding, research and evaluation projects.
Digital Communications Specialist – Job ID 105554
Under the direction of the Director of Communications, the Digital Communications Specialist will manage CEHD's digital strategy and implementation, including the content management system (WordPress) and social media sites; oversee the day-to-day content optimization strategy for CEHD's digital assets; and align CEHD unit digital assets to meet brand standards and overall communications goals.
The Digital Communications Specialist will also develop unique, original content for a variety of communications platforms; repurpose content from a variety of internal and external sources for multi-platform distribution; and monitor digital traffic to ensure online content is reaching target audiences.
4+ years of related experience, or equivalent combination of education and experience required.
Graphic Designer/Writer  (Part-time Miscellaneous Wage)
Under the limited direction of the Director of Communications, the Designer/Writer will assist in the development of marketing materials that promote the research and educational accomplishments of our faculty, staff, students and alumni. They will also provide communications and marketing support for multiple departments across our College.
We are looking for a team player with a keen eye for design who is highly adept at re-purposing the content across multiple platforms, including web, social media, print, electronic newsletters and videos. Additionally, this person will be responsible for composing and editing content for news articles, brochures, websites, ads and media pitches.
The University of Delaware is committed to excellence in undergraduate and graduate education, research and service. From its roots as a private academy in 1743, the institution today is a research-intensive, technologically advanced university with global impact.