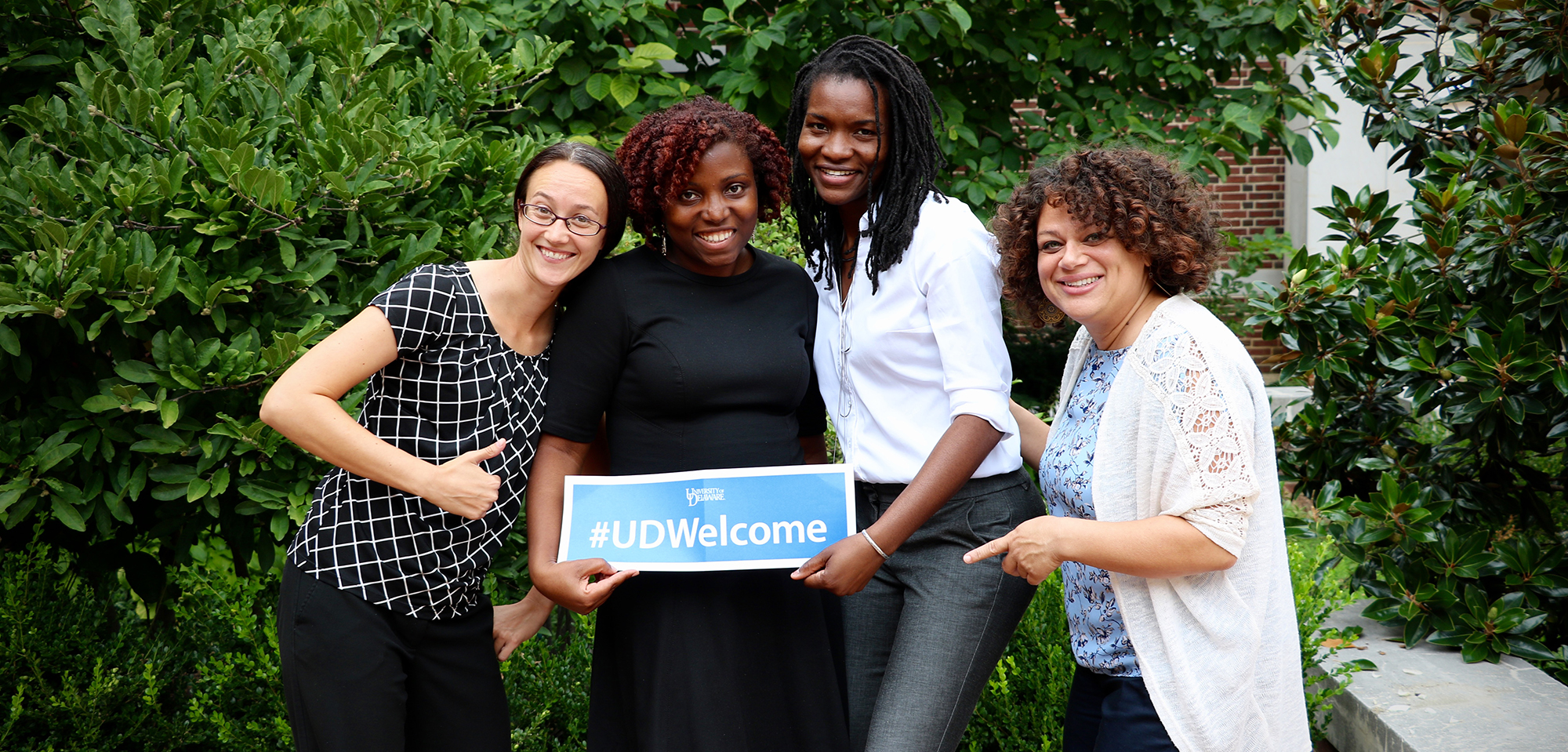 Take your education to the next level. Whether you are soon to graduate or a seasoned professional, we have programs that can help you advance your career and develop expertise in your field.
The College of Education and Human Development offers masters and doctoral programs in our two academic units – Human Development & Family Sciences and the School of Education.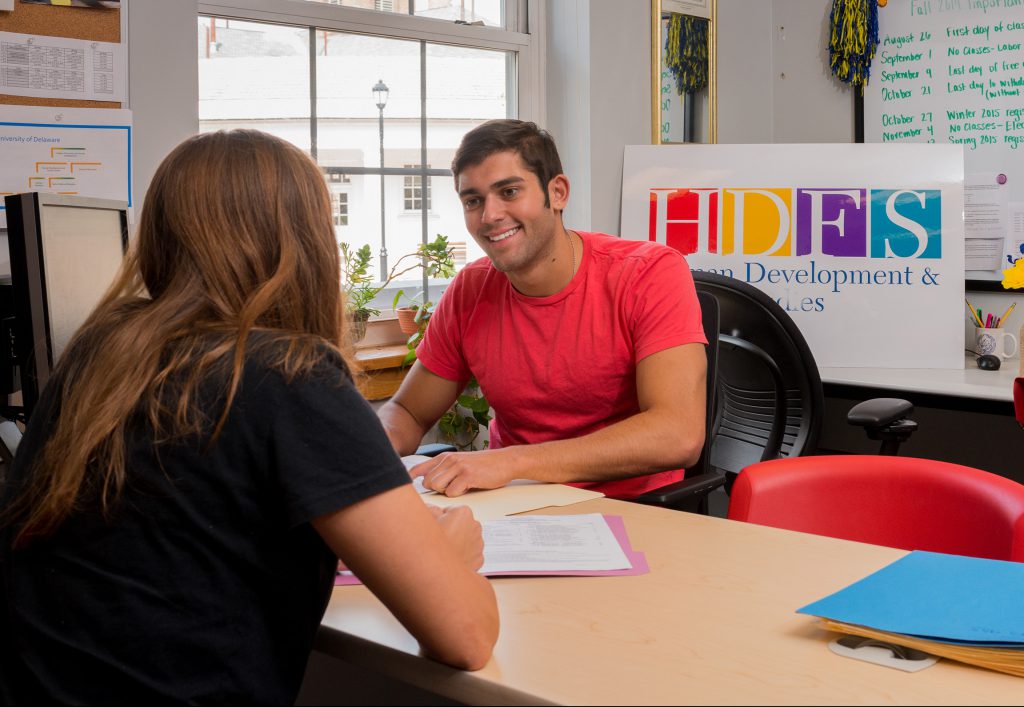 Human Development & Family Sciences
HDFS offers an M.S. and Ph.D. program designed to prepare the next generation of scholars for positions as researchers, professors, or leaders in human development, family studies, human services and related fields. We also offer an M.A. in Early Childhood Development & Programming, an interdisciplinary M.A. in Leadership in Disability Services and have a partnership with Thomas Jefferson University, allowing Human Services students the opportunity to apply for a master's degree program in Couple and Family Therapy at TJU.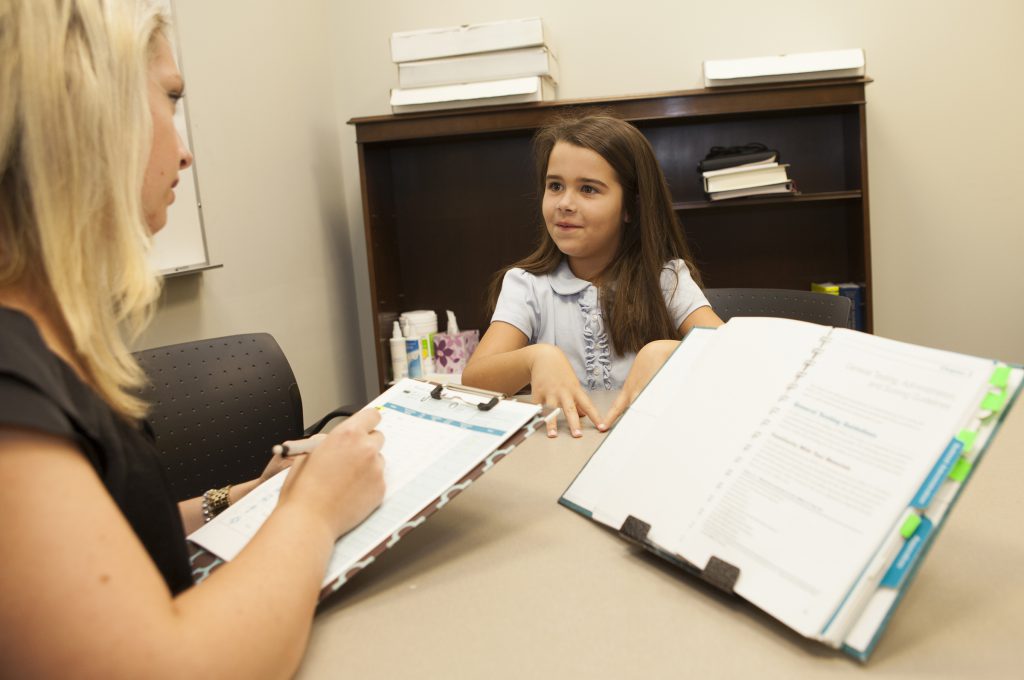 School of Education
Our School of Education Graduate Program is consistently ranked as one of the top schools for graduate education by U.S. News & World Report's "America's Best Graduate Schools." Masters and doctoral students work closely with renowned faculty in a rigorous program, conducting evidence-based research in real-world educational settings. Online and traditional masters degrees, Ph.D.s and an Ed.D provide students with the knowledge and skills to become leaders in their field.
For UD undergraduates interested in a graduate degree, we offer several 4+1 programs. Building upon the strength of our undergraduate education programs, students can take graduate courses in their junior, senior and +1 year, allowing them to earn a bachelor's and master's degree in only 5 years.
Human Services Leadership Concentration is designed for UD undergraduates majoring in Human Services. It provides a pathway for students to complete a BS and MS in Human Services Leadership.
Leadership in Early Childhood is designed for students majoring in Early Childhood Education, preparing graduates to work as direct service providers and for advancement to administrative, policy and research positions in early childhood development and education and related fields.
Teaching English as a Second Language. UD students in the undergraduate English major can become eligible for teacher certification English as a Second Language and earn the M.A. in TESL in the +1 year.
Exceptional Children and Youth Students majoring in education can earn an M.Ed. in Exceptional Children and Youth, in one of three concentrations:
To apply for any of our graduate programs at UD, please visit our Graduate Admission's page.