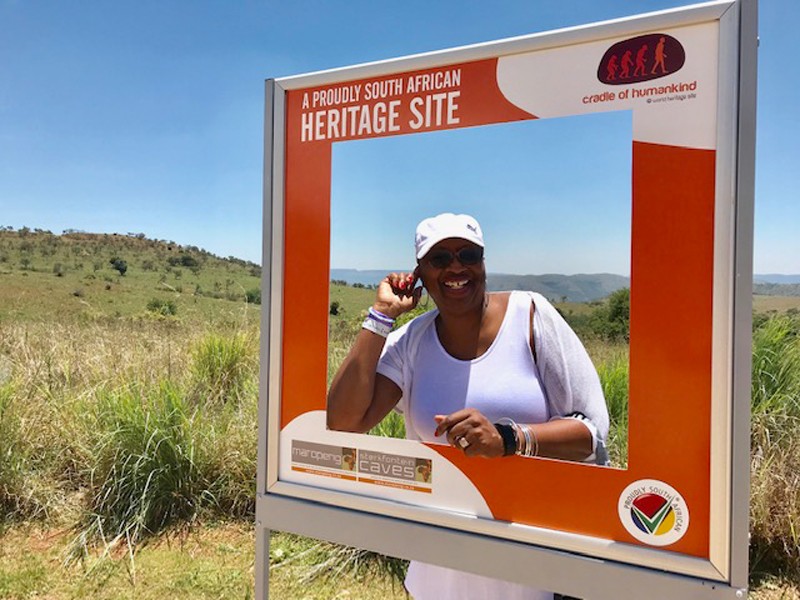 CEHD's Norma Gaines-Hanks wins Faculty Director of the Year Award
November 20, 2019
As the University of Delaware celebrates Global Month in November, the Institute for Global Studies is celebrating the accomplishments of one of our own. Norma Gaines-Hanks, associate professor in the Department of Human Development and Family Sciences (HDFS) has been named Faculty Director of the Year. Having expertly led UD Study Abroad programs for 20 years, Gaines-Hanks will continue celebrating into the new year by co-leading a study abroad program to South Africa in Winter Session 2020.
"This year's Study Abroad Faculty Director of the Year award should really be seen as a lifetime achievement award," said Associate Director for Study Abroad Lisa Chieffo.
Gaines-Hanks led her first study abroad program in 1999 and has since impacted the success of 450-plus UD students through experiences in both South Africa and Barbados.
As a part of her programs, HDFS students enroll in a Culture in Context course and three credits of experiential learning. Participants complete 50 hours of service through placements with local community organizations, child care centers and orphanages.
"We make a commitment to our host communities, and our students develop real, lasting relationships," Gaines-Hanks said. "In our courses, we talk a lot about intercultural competence and reciprocity. When we sit down, process and reflect, students realize that they are gaining just as much as they give."
In addition, students discover the history, culture and landscape of their destination. In South Africa, the group ventures to the Madikwe Game Reserve, while participants in Barbados take part in the Celebration of Rhythm Bajan Heritage Show.
Over the years, Gaines-Hanks has put down her own roots, too. "One of the benefits of continuing to return to these locations is that my circle has expanded tremendously," she said. "And because of that, so many different people can interact with my students. My friendships also give me a sense of comfort. I know that my students will be well-looked-after as they explore their host communities."
As a faculty director, Gaines-Hanks has been a guide and mentor, advising students on every piece of the study abroad process.
"Dr. Gaines-Hanks was extremely hands-on throughout my experience abroad and was a real force behind my decision to study abroad not once but twice during my undergraduate experience," UD alumna Ayanna Gill said. "Dr. Gaines-Hanks was never judgemental and always validating. She always encouraged us to step outside of our comfort zone and gave us ways to do so," wrote another student in their nomination letter. "She empowered us to take control of our time and to be kind to everyone we meet."