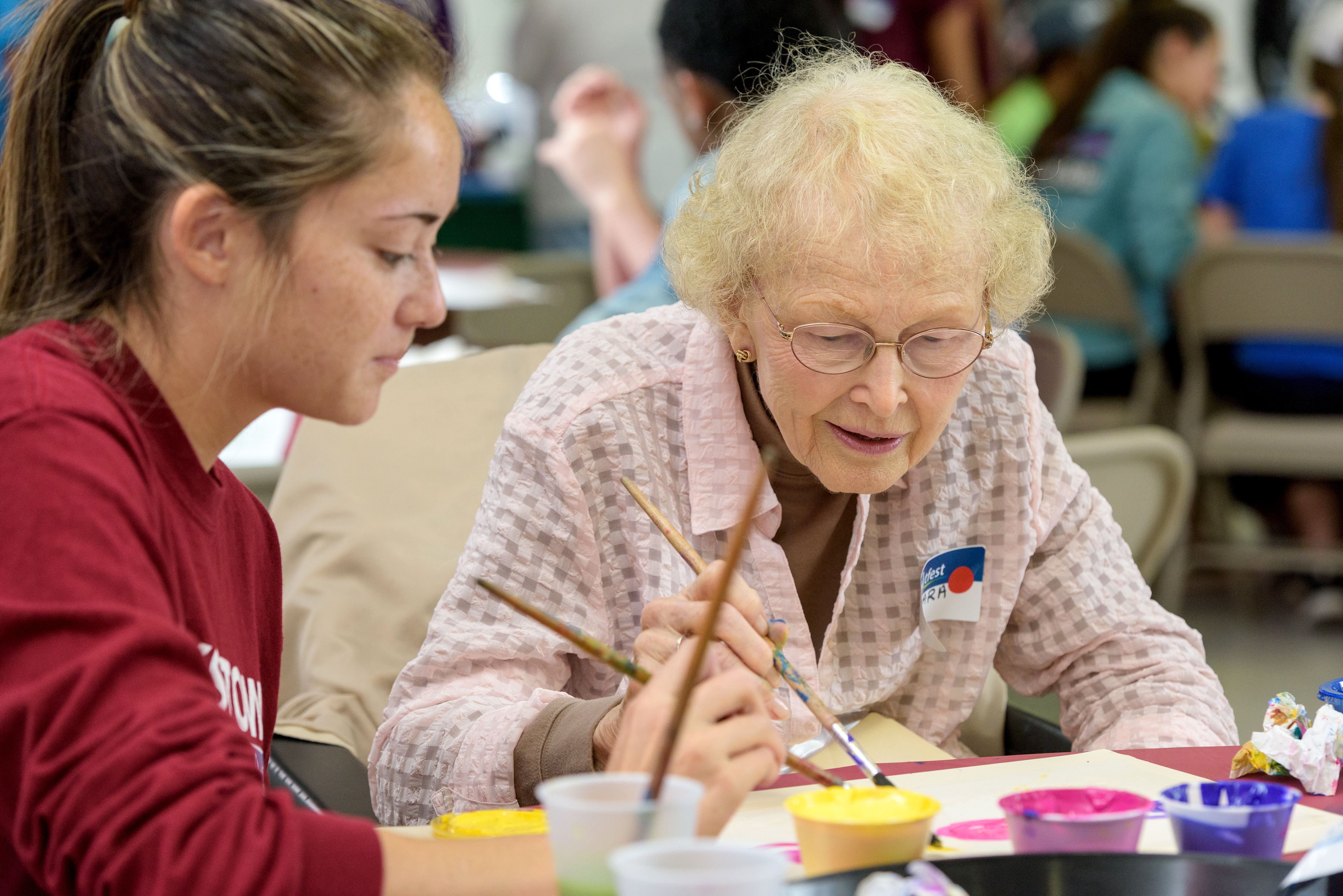 2015 CEHD Year in Review
The College of Education and Human Development is committed to providing quality education, practical research and services that benefit people in our community and beyond.
As illustrated in this video, we have made significant advancements in our field, benefiting our students, our university and the community. To learn more about our accomplishments highlighted in the video, please visit the links below.
Our faculty are dedicated to advancing research in key fields – early development, literacy, mathematics education, language development, disabilities studies and more. As a result of their expertise, our faculty have been recognized in their fields.
Our students are serving in the field, conducting research and actively applying the knowledge and skills they have learned in the coursework.
If you would like to learn more about our programs or would like to help support our efforts, please visit:
Or follow us on Facebook and Twitter
---
See how our students made a difference in 2015:
Christy Mannering was named one of Delaware's Top 10 Movers and Shakers by North DelaWHERE Happening for her work with 3B Brae's Brown Bags–a charity created by her 5th grader to feed the hungry–and her support of raising awareness about domestic abuse and sexual assault.
Alison Hooper was awarded a national dissertation grant to identify strategies that better prepare underprivileged children for kindergarten. She is conducting research to help home-care providers improve their quality of care.
Marisa Kofke received a grant for UD's Center for the Study of Diversity to study the effect curriculum has on UD students within the disabilities studies minor, and how different teaching methods impact their understanding of disability.
Olivia Blythe served an internship in India, helping women and children who were pulled into the world of sex trade.
Clement Coulson became an Inclusive Youth Leadership Development Intern for Project UNIFY at Special Olympics International in Washington, D.C. in 2013. He continues to serve as an advocate, looking to increase inclusiveness in the classroom and beyond.
Lara Andrews developed a class as part of her master's program to bring together Special Olympic athletes and UD students interested in disabilities studies to foster inclusiveness through soccer.
Fast Facts
Located in Newark, Delaware, UD's College of Education and Human Development supports:
2 Academic Units – School of Education and Department of Human Development & Family Studies offering 3 majors (Elementary Teacher Education, Early Childhood Education and Human Services), UD's #1 minor (Disabilities Studies), and graduate programs in education and human development.
8 Centers – 5 research centers and 3 living learning laboratories for children, along with support services for students and tech community.
Avg. Annual Enrollment
1000 undergraduate students
300 graduate students
125 Alternative Routes to Certification
New Programs/Initiatives