Abby Gonzales Wins Leadership Award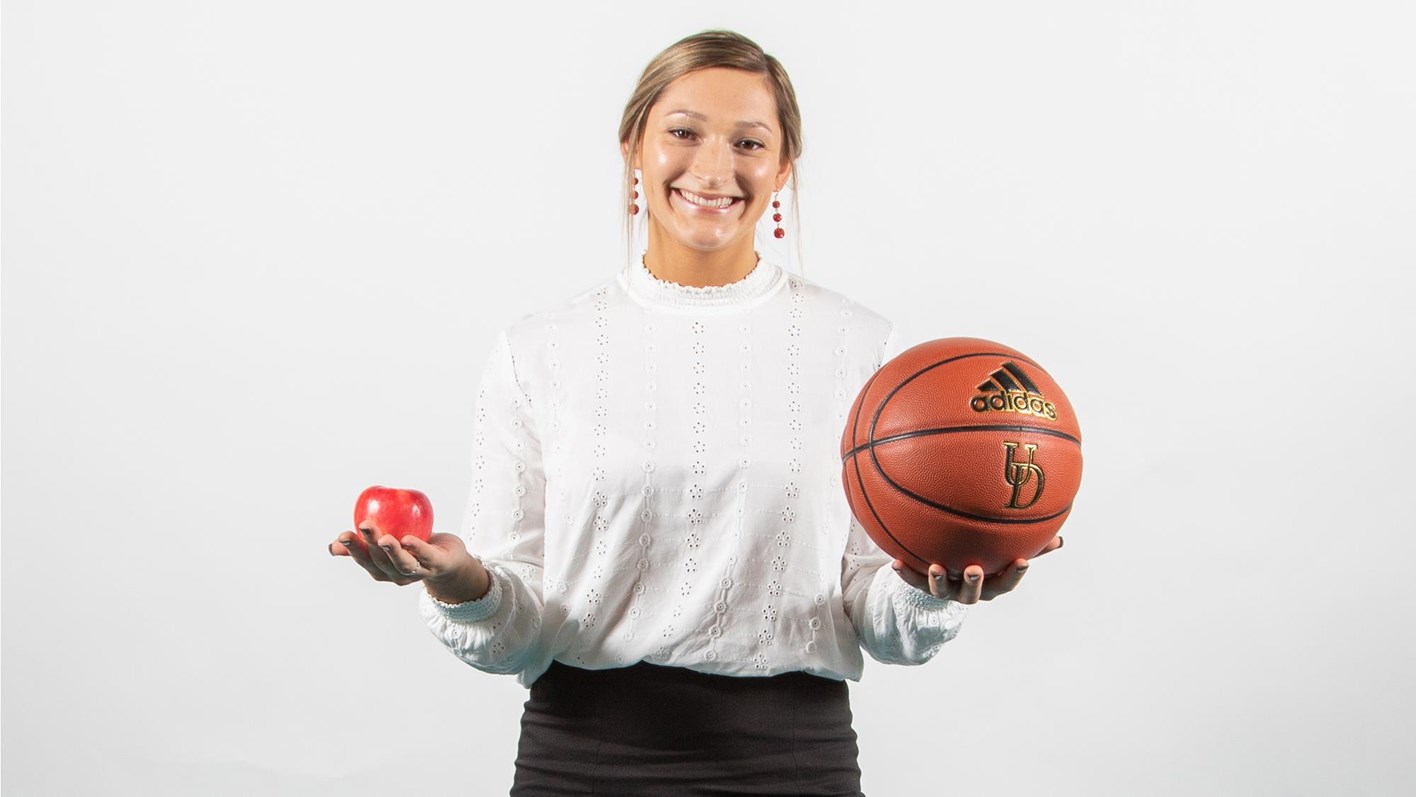 Abby Gonzales, a junior Elementary Teacher Education major and Blue Hens basketball player, has been named the Dean Ehler's Leadership Award winner by the Colonial Athletic Association. The annual award is given to a men's and women's basketball student-athlete who "embodies the highest standards of leadership, integrity and sportsmanship in conjunction with his/her academic athletic achievement." She is just the second-ever Delaware player to gain recognition from the league for her outstanding leadership.
In her third year as a starter for Delaware, Gonzales was recognized for both her on- and off-court leadership qualities. She is a second-year team captain and has also been involved in numerous volunteer and community-service endeavors, including with the Andrew McDonough B+ Foundation, Special Olympics, Ronald McDonald House, A.I. du Pont Children's Hospital, the Greater Newark Boys & Girls Club and others.
Abby says that the leadership and teamwork skills she learned on the court have helped her teaching in the classroom. Watch this video to learn more.