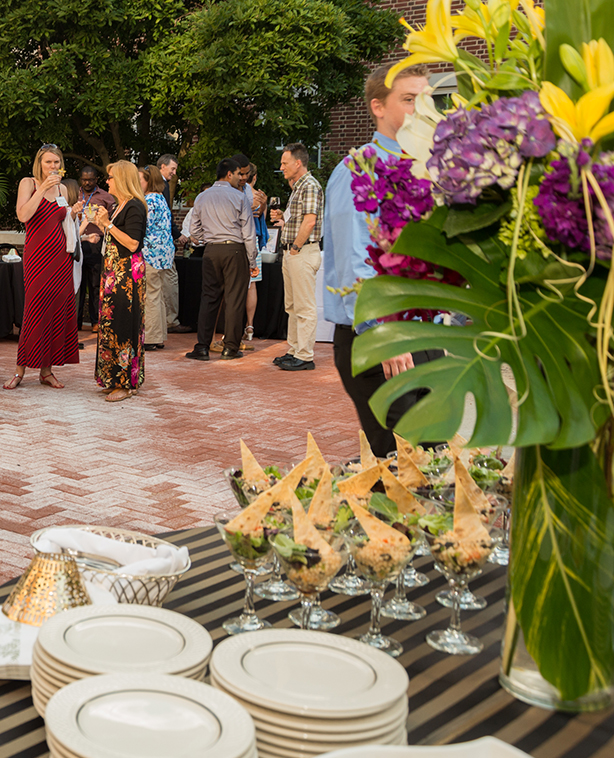 CEHD faculty and staff are invited to our Fall All-College meeting and reception on October 9.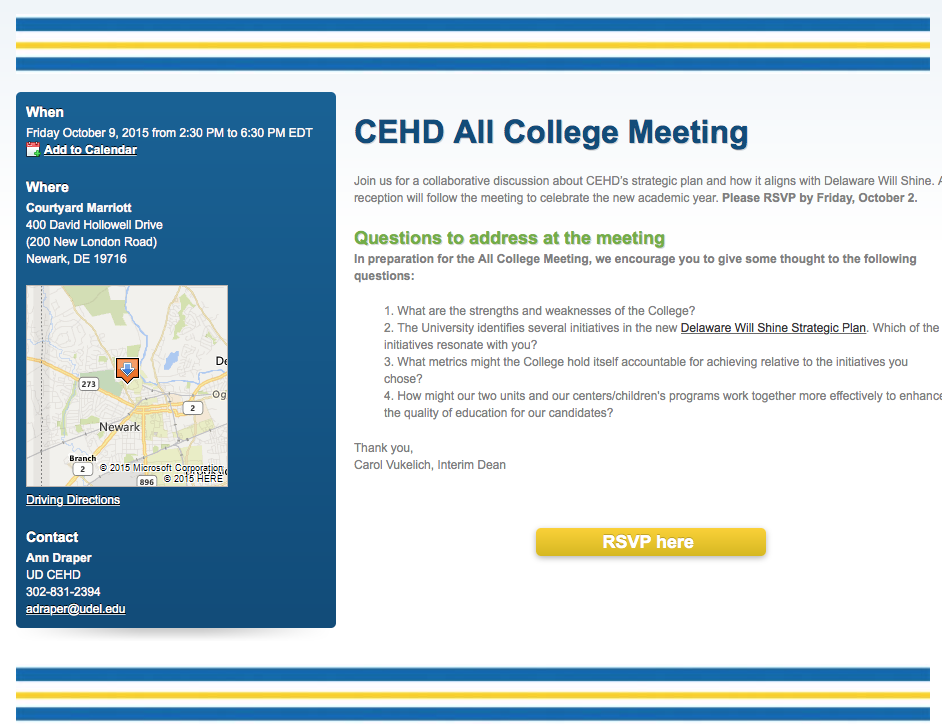 Join us at the Courtyard Marriott (Laird Campus) for a discussion on our college plans moving forward, how we can increase our success and ways we can assimilate with Delaware Will Shine, UD's new strategic plan.
We will be looking to discuss the following questions: 
1. What are the strengths and weaknesses of the College?
2. The University identifies several initiatives in the new Delaware Will Shine Strategic Plan. Which of the initiatives resonate with you?
3. What metrics might the College hold itself accountable for achieving relative to the initiatives you chose?
4. How might our two units and our centers/children's programs work together more effectively to enhance the quality of education for our candidates?
The meeting will take place from 2:30- 5 p.m.
Following the meeting, you are invited to a Welcome Back reception. Enjoy refreshments, reunite with colleagues and help us congratulate this year's recipients of CEHD's Rita Fillos award and the Excellence in Teaching award.
Reception from 5-6:30 p.m.
RSVP is required by Oct. 2. Please go to our online invitation to register for the meeting and/or reception.