Dana Morrison
Program: Ph.D., Education, Specialization: Sociocultural and Community-Based Approaches (SCA)
Year of Completion: 2018
Dissertation Title: Organized: An Exploration of Teachers' Engagement in Grassroots Organizing
Advisor: Dr. Rosalie Rolón-Dow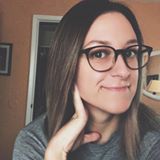 Current Position
Assistant Professor, Department of Educational Foundations and Policy Studies, West Chester University of Pennsylvania
Current Research
Dr. Morrison is currently expanding on her dissertation research by tracing the lineage of teacher-organizing efforts. More specifically, she is looking into the histories discussed by her participants and making connections between their current work and previous labor and/or political organizing around the globe.
---
Recent Publications
Morrison, D., & Porter-Webb, E. (2019). Building Power Through Racial Justice: Organizing the #BlackLivesMatterAtSchool Week of Action in K-12 and Beyond. Berkeley Review of Education, 9(1). http://dx.doi.org/10.5070/B89146431 Retrieved from https://escholarship.org/uc/item/02c9d5zw.
Morrison, D. & Kofke, M. (In preparation for submission to The New Educator). Including Disability Studies in Teacher Education: A Self-Study.
---
Community Engagement Work
"One aspect of my current teaching that is particularly important to me is the Community Immersive Semester for Educators (CISE) program, which I've been creating with colleagues across WCU-PA's College of Education and Social Work and with others from the larger community, including folks from UD. The CISE experience allows sophomore and junior students to participate in a full semester of required coursework offered in a fully immersive, integrated manner in partnership with Add B. Anderson School, a neighborhood public school of the School District of Philadelphia located in the Cobbs Creek community in West Philadelphia.
WCU students spend three full days a week on-site, working alongside Anderson faculty, staff, and administrators, as well as WCU faculty members. CISE students also participate in a community mentoring component of the model, in which they spend time with Cobbs Creek and Anderson School families and community elders, learning from their mentors about the wisdom, values, and strengths of their community."
---
Recent Awards/Funding
Recipient of the Honors College Outstanding Faculty Award from the West Chester University Honors College
---
Why did you choose to pursue your graduate degree at CEHD? What was it about the university/school that drew you here?
"I chose to pursue my Ph.D. at the University of Delaware because of the support offered by the College of Education and Human Development to their candidates. It was clear that I would have significant social support from older students, previous graduates, and my cohort members, but I was also drawn to the professional support provided by the faculty. I was offered so many opportunities because the faculty members in my specialization were pursuing their own important research and they always sought to include us in that work."
Can you share on positive memory that has stuck with you since you left UD?
"In my second year in the program, I was given the opportunity to travel with my advisor and an entire interdisciplinary research team to work with the Ese'Eja community in Peru. While I most vividly remember the sunsets over the Madre de Dios River, what has stuck with me since I left UD are the scholarly lessons I learned from this trip. From guiding undergraduate students as they began their own research journeys to pushing the limits of my own epistemological and ethical understandings of what it meant to be a qualitative researcher, this trip changed me and my scholarship forever."