Molly Cohen
Program: B.S. in Human Services with a concentration in Clinical Services
Year of Completion: 2023
Advisor: Rebecca Wilson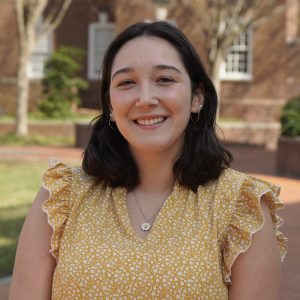 Current Position
Graduate student, M.S.W. in Social Work, University of Albany, SUNY
Recent Awards/Funding
Robin J. Palkovitz Internship Award in Human Services, Department of Human Development and Family Sciences, CEHD, University of Delaware
Lila C. Murphy Community and Family Services Award, Department of Human Development and Family Sciences, CEHD, University of Delaware
---
Why did you choose to pursue your graduate degree at CEHD? What was it about the university/school that drew you here?
"My goal was to enroll in a human services program that allowed me to focus on clinical services, as well as engage in research in social science. During my studies at CEHD, I participated in the Summer Scholars undergraduate research program and conducted my own research under the guidance of Dr. Heather Farmer. My research sought to understand the racial and ethnic variations in chronic stress among older adults as well as the association between marital status and chronic stress within and across racial and ethnic groups.
Through this experience, I learned two strategies for promoting equity among people. The first is to distribute important scientific information to improve public health. The second is to incorporate evidence-based practices and scholarly research in support of my work as a social worker.
Along with my research, I also completed two internships at Girls Inc. of Wilmington and Friendship House of Delaware, which provided me with insights about my strengths, my weaknesses and how to work with different populations."
Can you share on positive memory that has stuck with you since you left UD?
"Some of my favorite memories come from being a member of Phi Sigma Pi National Honor Society, which gave me a community on campus and elevated my academic and life experiences. It created a space for me to engage in community service, participate in UDance, and pursue leadership opportunities. I made my best friends in this organization and definitely will take what I learned with me."
Updated on October 10, 2023