Alumni Weekend Wrap-up 2016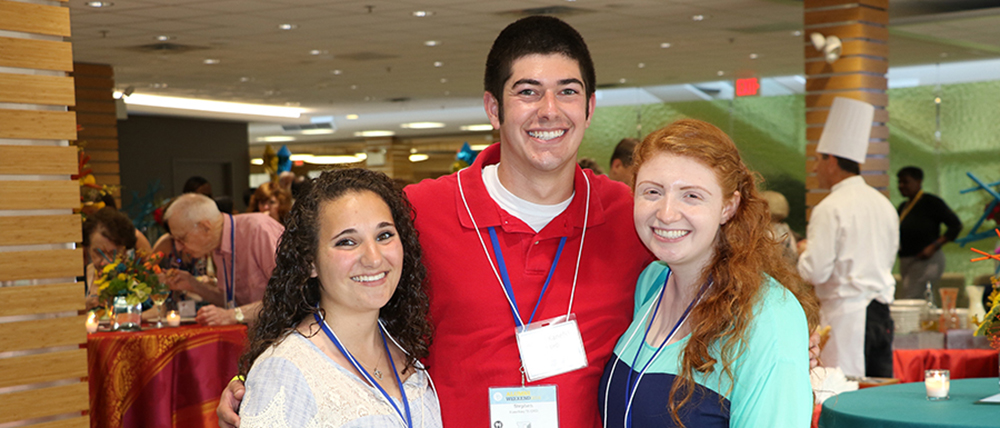 The College of Education and Human Development hosted two events this year for Alumni Weekend.
CEHD Alumni Reception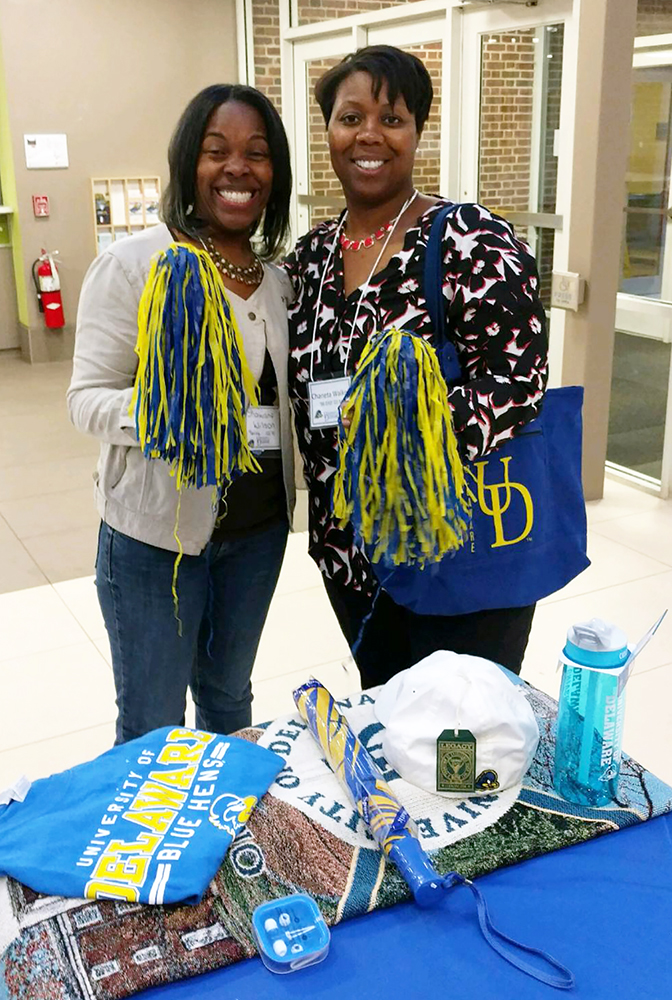 Our Friday night reception was the highlight event of the year. Held in Perkins newly refurbished lounge, we were able to interact in air-conditioned comfort, impervious to the threat of rain, humidity and bugs. Attendees raved about the food and fellowship.
The reception spotlighted the 25th anniversary of the ASPIRE program. Our ASPIRE alumni were delighted by the slideshow, showing students, advisors and events throughout the years. They shared how much they appreciated the support of the program during their time at UD. Dr. Gail Rys, advisor, attended, happy to reminisce with students.
Chef Jim manned the pasta bar, creating made-to-order masterpieces before your very eyes. You could choose among 3 types of pasta, four meats and an assortment of vegetables, topped with red, white or blush sauces. Also available were chicken with goat cheese, crab stuffed mushrooms and asparagus in phyllo, a pastry tower and the featured drink…chocolate martinis!
Acting President Nancy Targett joined us for her final weekend at UD. She will be leaving to become provost at University of New Hampshire. Also in attendance were Carol Vukilich, interim dean of CEHD, Lynn Okagaki, UD's deputy provost of academic affairs (and former dean of CEHD) Bahira Trask, chair of human development and family studies and a number of other CEHD faculty.
The musical entertainment was provided by the Blue Hen Jazz Trio, headed by local favorite Sam Nobles. And to wrap up the evening, a UD themed raffle basket was presented to Shawana Wilson, a 1996 ASPIRE alumni!
We hope you will join us next year for Alumni Weekend – June 2-4, 2017!
---
Family Mindfulness Session
On Saturday, June 4, teachers, parents and their children joined us at Perkins Student Center for a relaxing mind and body demonstration that demonstrated how mindfulness can be incorporated into your daily routine.
Participants learned strategies to help them "slow down their minds and bodies." Master Teachers from the Lab School on UD's Children's Campus and their colleagues from Behavioral Health and Nutrition lead the group in techniques to help decrease stress, increase awareness and develop a stillness in heart and mind. The participants were so engaged, they remained for a half hour to ask questions and talk more.
Our Children's Campus programs incorporate Mindfulness into their daily routine, as a method to engage the whole child, meeting their academic, social and emotional needs. To learn more about our educational centers, visit the Laboratory Preschool, the Early Learning Center and The College School.