Bahira Trask helps the United Nations and UD students understand family challenges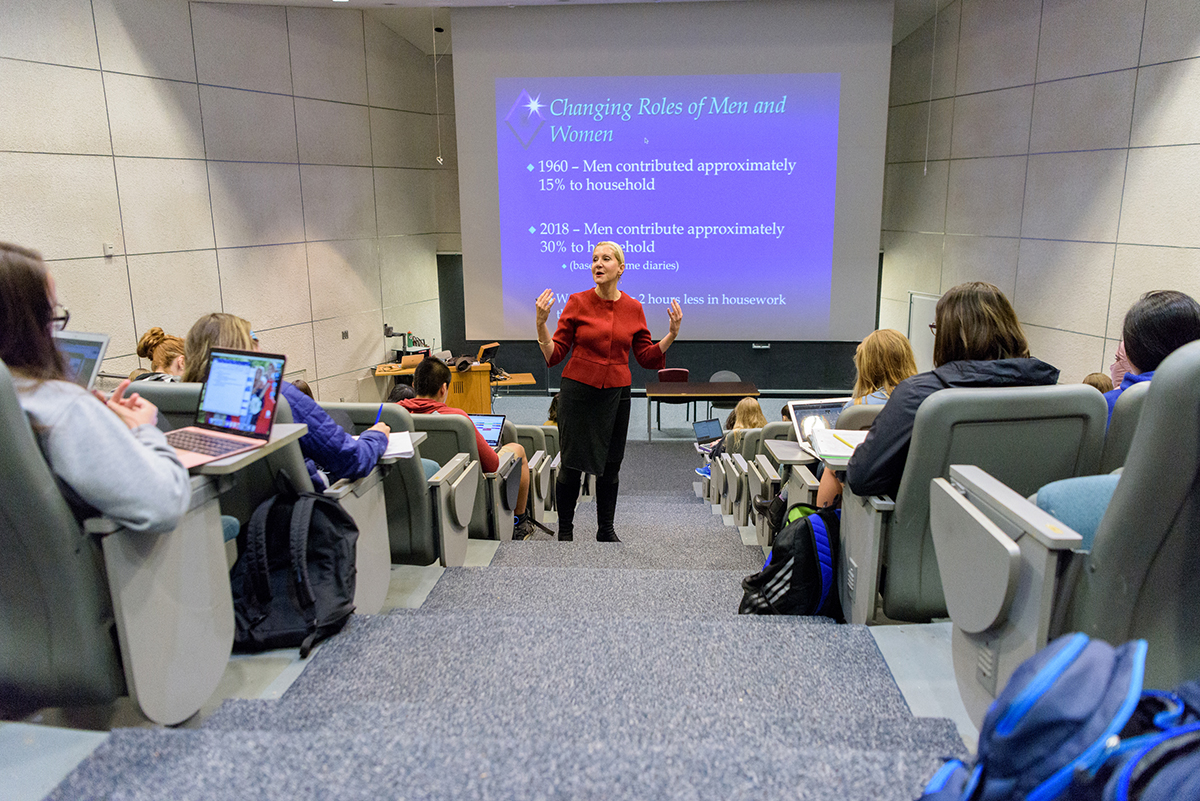 Professor and chair of the Department of Human Development and Family Sciences (HDFS), Bahira Trask has been researching gender and family related issues for over 20 years.
Trask is recognized as an international expert in the field of globalization, gender and families, having dedicated her academic life to identifying and addressing the challenges faced by women and families around the world, including how the transformation of gender roles has impacted families from a social, economic, political and cultural standpoint.
She's delivered TEDx talks on changing families and the struggles of negotiating work and family life. She has served as a long-time member of the National Council on Family Relations (NCFR). And for the past eight years she's travelled to 17 countries on five continents, working with the United Nations and other international agencies, to encourage the implementation of supportive policies that promote and strengthen families and simultaneously bolster economic life.
When not advocating for change on the world's stage, Trask can be found teaching and mentoring students at UD. Her highly popular introductory course, "Diversity and Families," is designed to inspire the next generation of change agents to reimagine the world and solve humanity's most daunting problems.
Read more about Bahira Trask on UDaily.