Bug in the Ear helps student teachers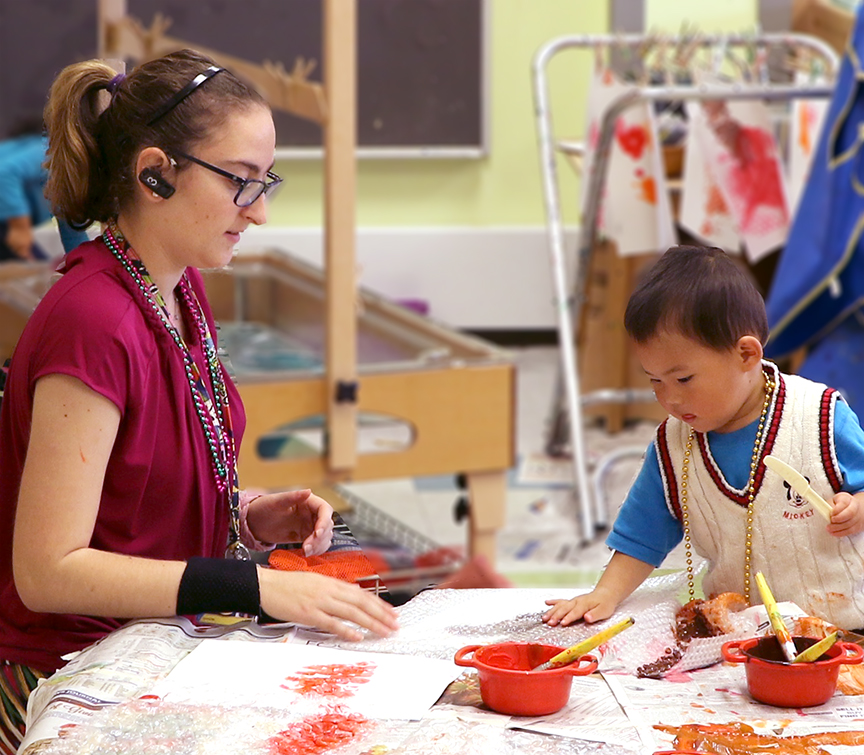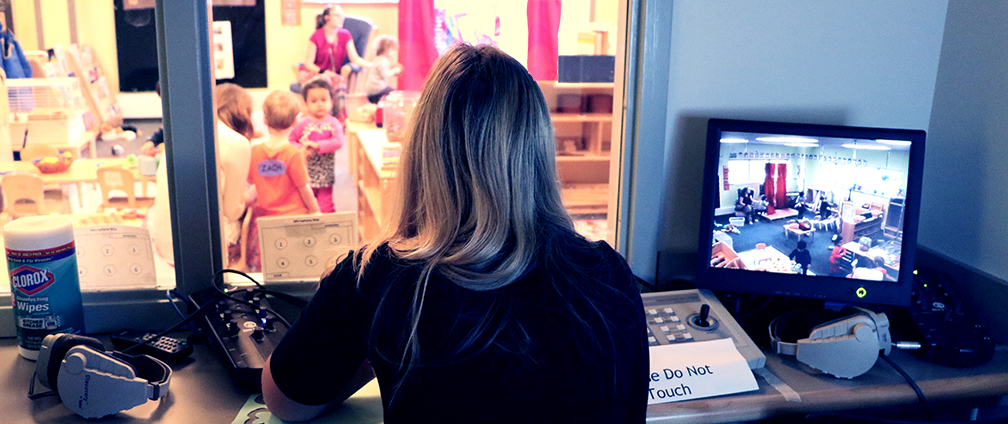 "Good facial expressions," said Katie Pollock into the microphone, "you look really engaged with them."
Pollock, a Master Teacher at UD's Laboratory Preschool, was talking to one of her student teachers via new technology, called Bug in the Ear.
Using a wireless earpiece, the students can hear feedback or instructions reminding them how to interact with the youngsters in their classroom.
"Our students are taught classroom management techniques during their coursework. But when they get into a class with two dozen children, it takes a while for them to identify the appropriate response to each situation," explained Cynthia Paris, the lab school's director.
And when the Master Teacher leaves the room, they have all the responsibility themselves, which is an important thing to adjust to.
They have to make sure all the children are engaged in safe, beneficial activities, behaving in a socially appropriate manner. They may have to soothe or distract a child in distress. When interacting with a child, they need to remember to get down on their level, maintain eye contact, use encouraging facial and vocal expressions.
That's where the bug in the ear comes in. The teacher sits in the adjacent observation booth. They watch the interactions among student teachers and the children. They can offer suggestions in the moment, or record the interaction on the video monitor and review situations at a later time.
"The earpiece provides an instant reminder and the video is a great way for students to reflect on their practice," said Pollock. "Having both options really reinforces the lessons for our students."
For more information on the Lab Preschools' technology, see The News Journal's UD using high-tech new teaching lab.