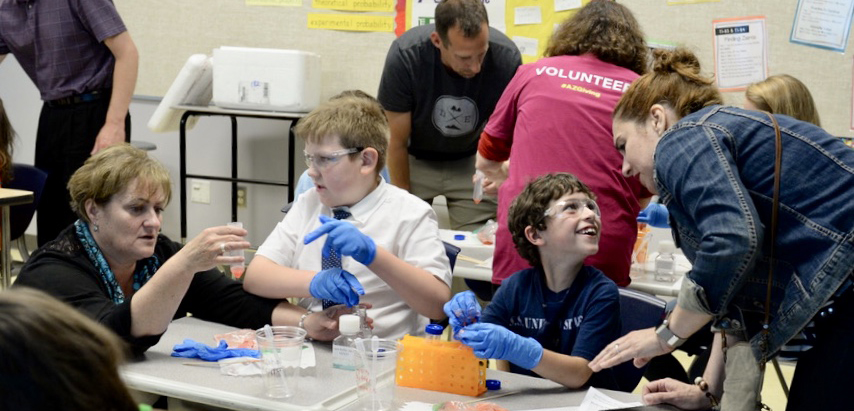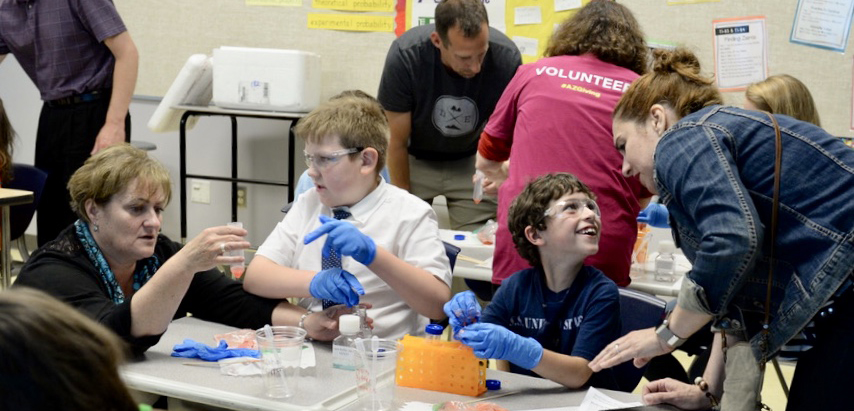 The College School and Lab School partnered with Delaware Biotechnology Institute and AstraZeneca for Family STEAM night.
The College School
and
Lab Preschool
partnered with Delaware Biotechnology Institute (DBI) and AstraZeneca to host a Family STEAM (science, technology, engineering, art and mathematics) event on May 16. More than 120 students, parents and teachers engaged in hands-on science activities to draw focus on the importance of STEAM training and jobs to the community.
Jennifer Gallo-Fox, an assistant professor in UD's College of Education and Human Development, explained the reason for the collaboration. "At the University of Delaware we are working to strengthen science education in the state and region through the development of a STEAM Education-Hub," Gallo-Fox said. "Family STEAM night illustrates one way we can impact children, families and teacher education when we bring together the resources of our campus schools, teacher education, Delaware Biotechnology Institute and our local industries and scientists." As a part of DBI's Science for All Delawareans program, Family STEAM Night engages elementary and middle school students with science through fun and educational hands-on experiments. Students and their parents performed experiments that highlighted three pillars of research: human health, agriculture and the environment.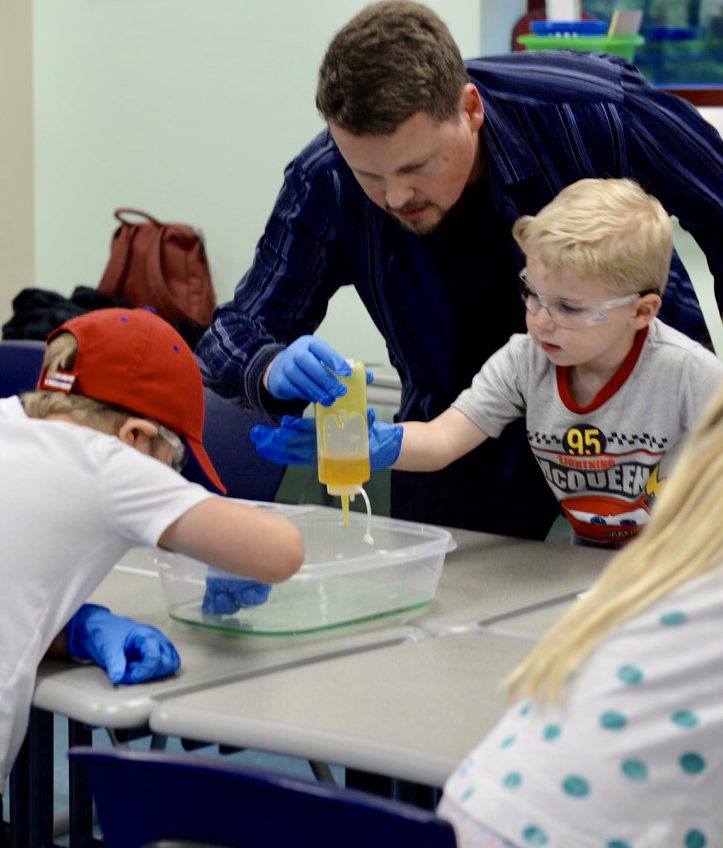 Participants:
observed bacterial growth samples of rocky soil and compost to see how the microorganisms help to provide nutrients to soil for enhancing plant growth.
extracted DNA from strawberries, a technique for understanding traits in plants and animals important for agriculture.
learned about polymers and their uses in human health by making alginate worms.  This exercise demonstrated how polymers are made and how they can be used for biomedical applications.
"I was so pleased to participate in this exciting and educational evening with students and faculty from the University of Delaware and the Delaware Biotechnology Institute," said Ruud Dobber, the president of AstraZeneca US, whose pharmaceutical company has a facility in Newark. "It is essential that we inspire young minds to be curious about science from an early age."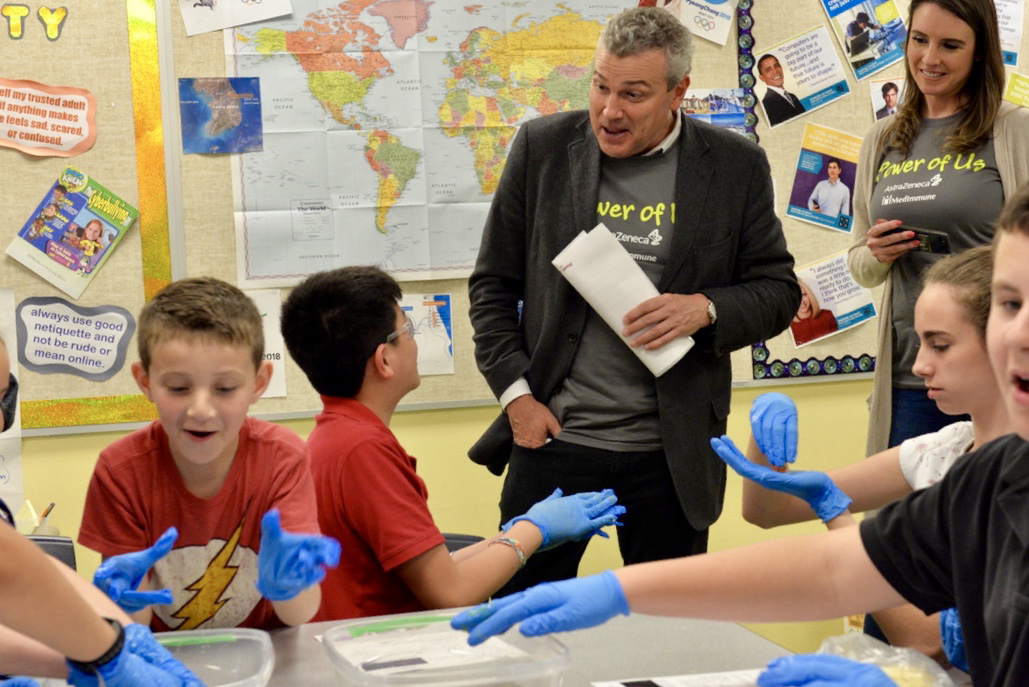 These experiments were designed to demonstrate how "small changes" can have "big effects."  Different classrooms hosted various activities led by student volunteers working toward their master's or doctoral degrees in the sciences at UD and volunteers from AstraZeneca. This event was made possible by the many volunteers including Colleen Pike, the DBI Townsend Fellow, the UD graduate student volunteers, the AstraZeneca volunteers, and the faculty and staff at the College School/Lab School.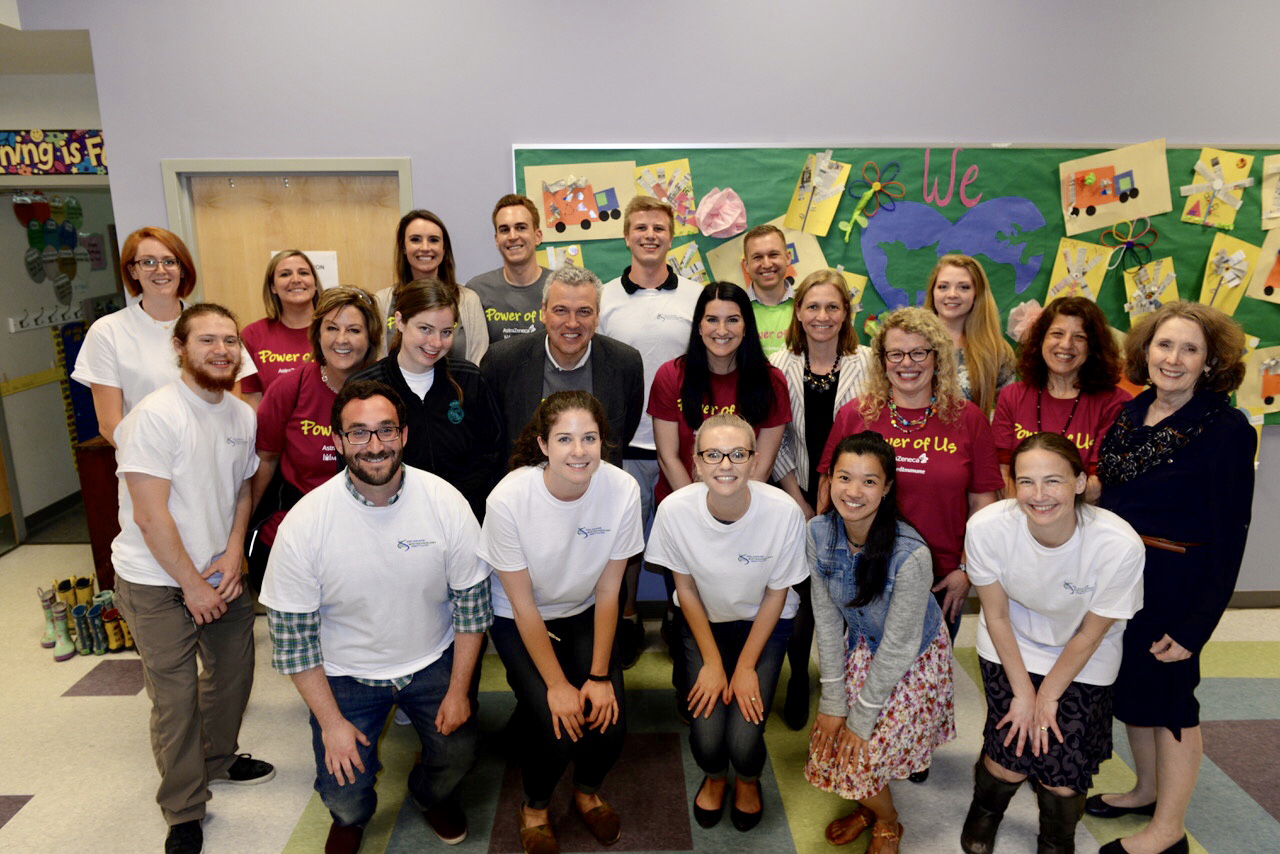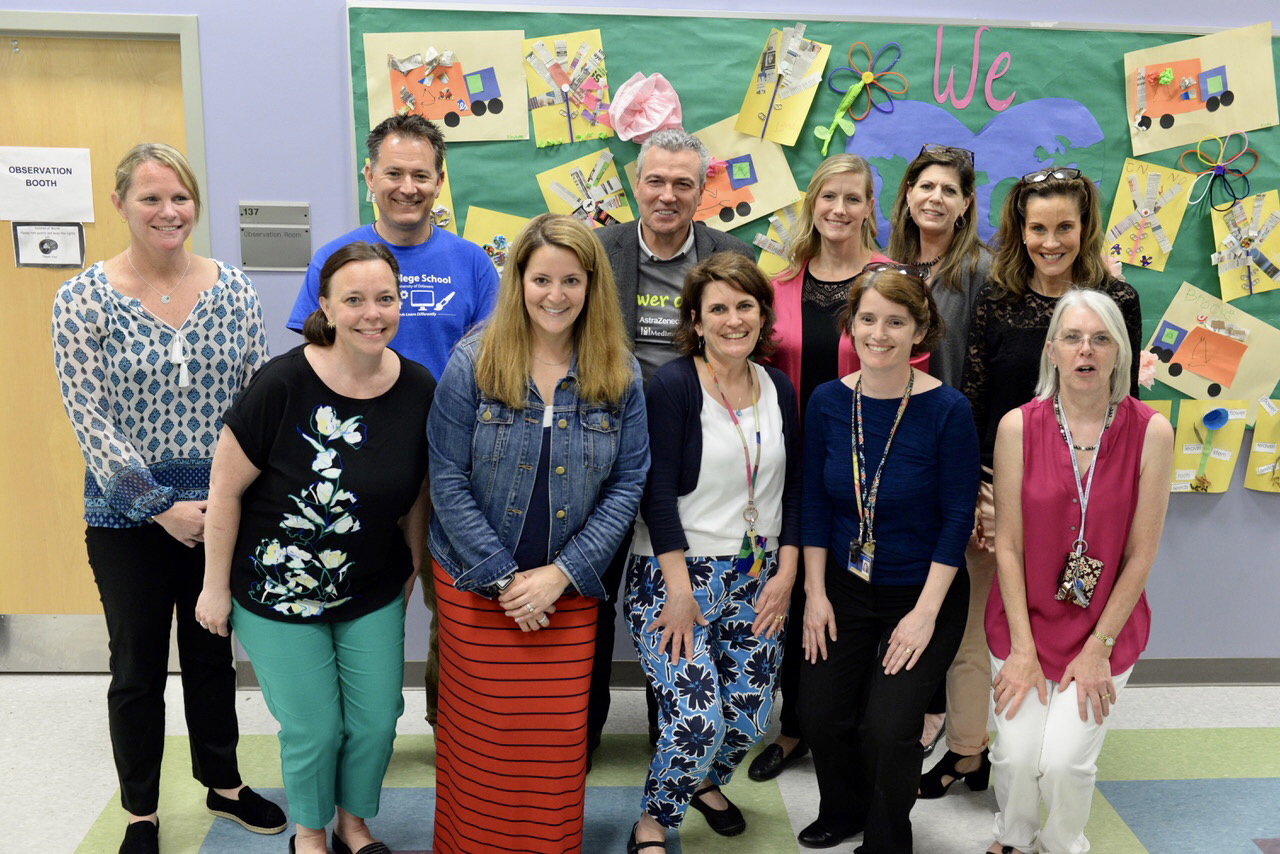 About Delaware Biotechnology Institute
The Delaware Biotechnology Institute is a partnership between government, academia, and industry to help establish the First State as a center of excellence in biotechnology and the life sciences. DBI promotes research, education, and technology transfer for biotechnology applications to the benefit of the environment, agriculture, and human health.