CEHD embraces coteaching model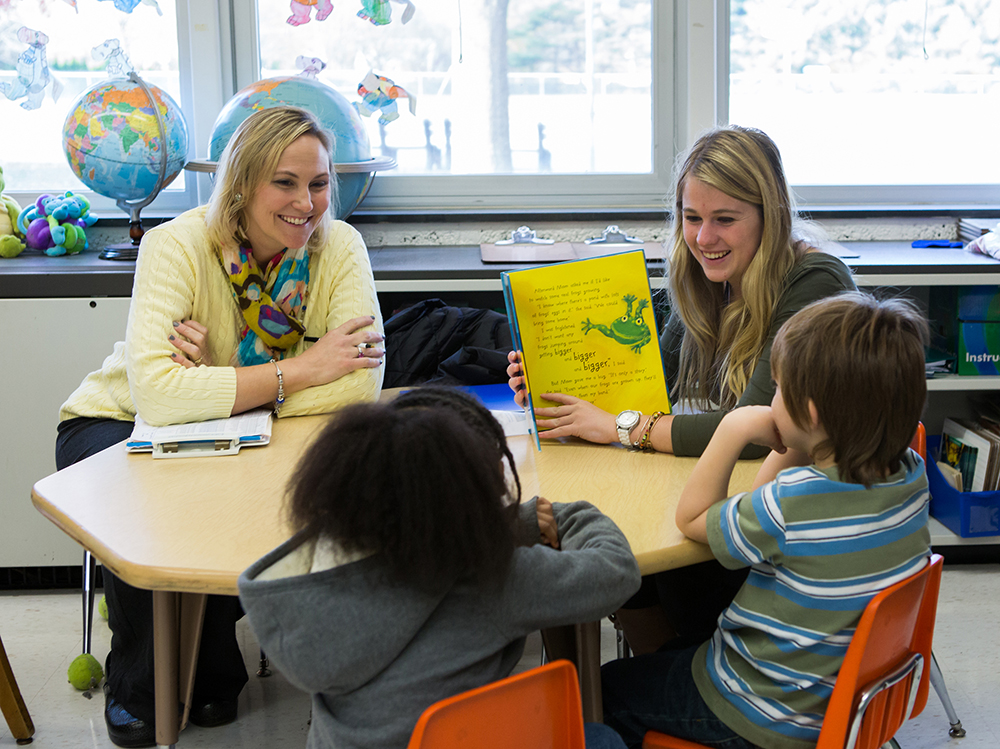 This fall, 300 ECE and ETE students began their student teaching experience. But they are getting more guidance in their classrooms thanks to the coteaching model implemented last year.
Coteaching brings two teachers together to work as partners throughout the semester. The experienced teacher, known as a "clinical educator," and the education student, known as a "teacher candidate," share planning and teaching strategies, regularly consulting each other about the activities of the classroom.
This creates a supportive learning environment for teacher candidates to learn to teach. Teacher candidates work collaboratively with an experienced teacher to develop expertise in planning, management, instruction and assessment. Clinical educators appreciate someone in the classroom to share responsibilities and introduce fresh ideas to their lessons.
Having two teachers in the classroom also benefits the children. It increases the opportunity to identify and assist students who may be struggling. One teacher can keep the class moving forward, while the other offers one-on-one or small group support to those with questions.
Read more about CEHD's coteaching model in UDaily's Collaborative Teaching article.