CEHD faculty, students and alumni recognized in 2017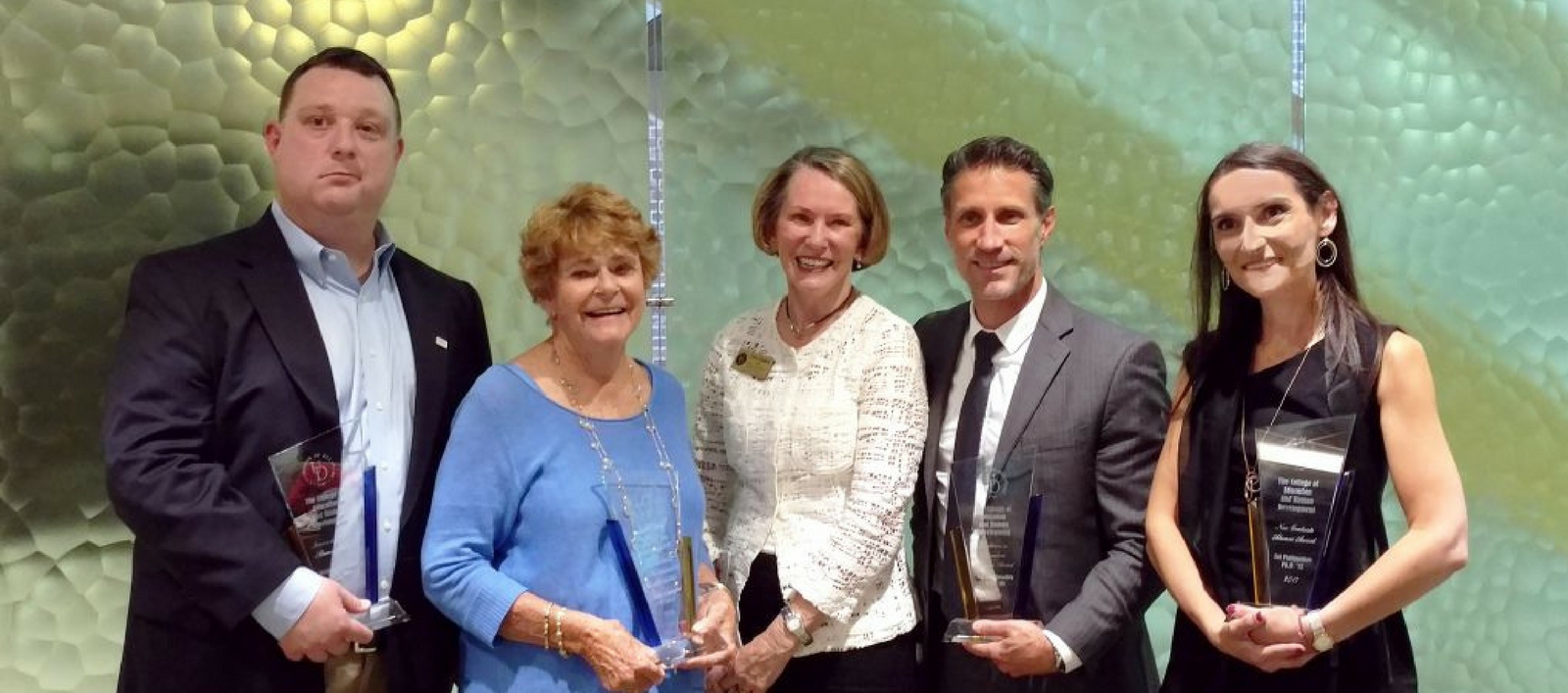 Faculty in the College of Education and Human Development are leaders in their field, not only recognized for their expertise, but also dedicated to supporting our students as they pursue their education.
In 2017, our committed researchers, professors and staff received a number of prestigious awards. 
As a testament to the quality of both our students and our curriculum, a number of students and alumni were recognized as leading professionals in their field: 
 Leaders to Learn From – Emmanuel Caulk ETE '96, M '02, was selected by Education Week as one of 2018's Leaders to Learn From. Caulk is superintendent of Fayette County School District in Kentucky–recognized for his leadership in districtwide improvement.
Outstanding Educator Award – Matt Schifano, ARTC, business teacher for Selbyville Middle School, was named 2017 Outstanding Educator by the National Association for Alternative Certification.
All-Pro Teacher of the Year Award – Brooks Twilley, ARTC, STEM teacher at Mount Pleasant High School was named the 2017 Teacher of the Year by the Philadelphia Eagles and Axalta Coatings Systems.
UD's Interdisciplinary Research Prize was presented to Amanda Brooke Jennings, Ph.D. in Economics Education during the 2017 doctoral hooding ceremony.
CEHD Alumni Awards – On June 2, CEHD recognized four alumni for their contributions to the fields of education and social services. Recipients (shown above) were:

Sally Gore, M.Ed. '76 – Leadership and Community Service Award
Mark Holodick, Ed.D '08 – Excellence in Education Award
Nick Baker, Ed.D. '09 – Service to CEHD Award
Zoi Philippakos, Ph.D. '12 – New Graduate Alumni Award
Click here for more Award and Accreditation news.