CEHD Graduate Programs Among Top 15% in Nation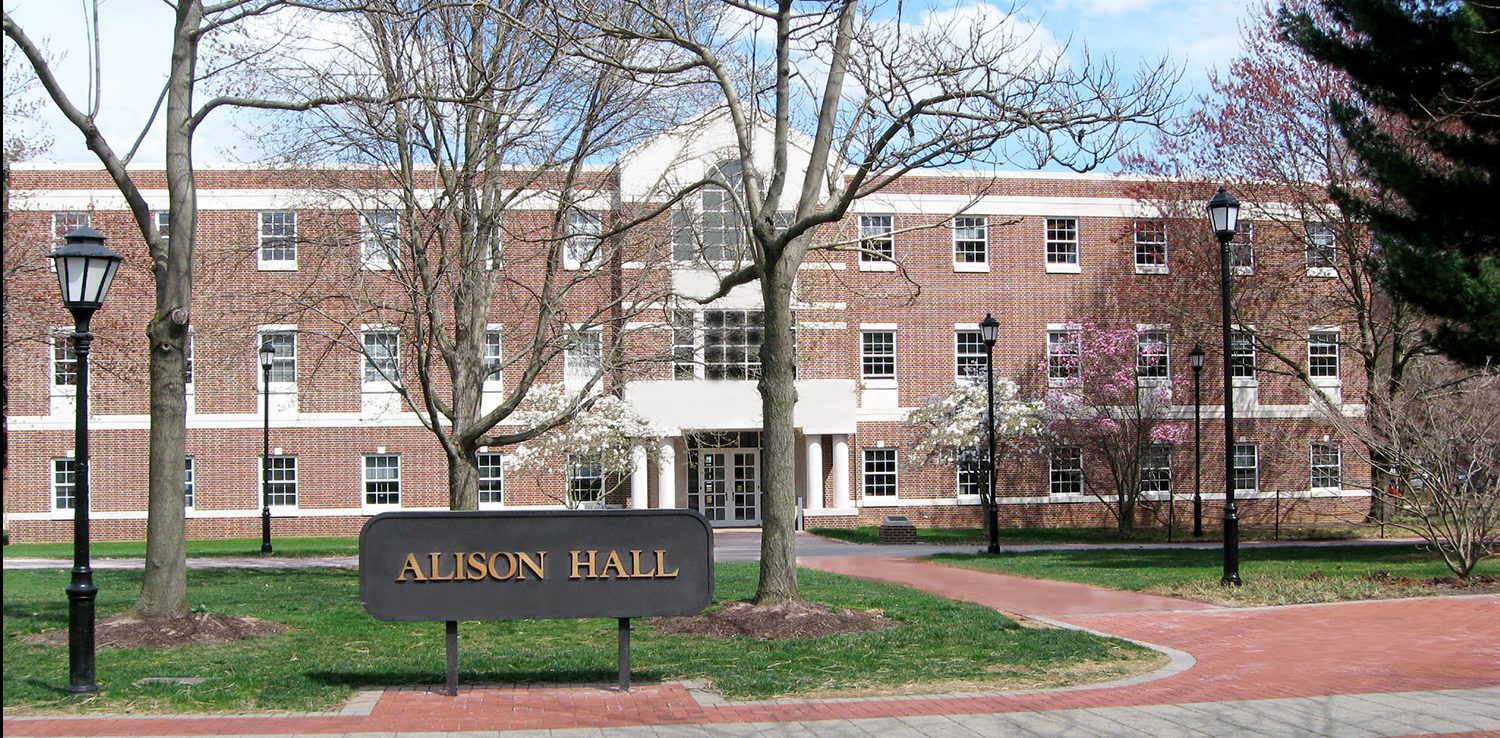 Education graduate programs ranked 39 by US News and World Report rankings
March 29, 2022
The education graduate programs within University of Delaware's College of Education and Human Development (CEHD) have been recognized by US News and World Report as among the best in the nation.
This year, CEHD ranked at 39 among colleges and universities, placing the college in the top 15% of education colleges across the nation. US News and World Report evaluated CEHD on its research activity, the academic excellence of their entering students, their faculty resources and opinions on program quality from education school deans and school hiring professionals.
"Our US News and World Report rankings continue to highlight the great accomplishments of our faculty and graduate students. The commitment that these faculty share to the development and success of our graduate students is clearly reflected in CEHD's ranking among the top 15% of colleges of education," said Gary Henry, dean of CEHD and professor in the School of Education (SOE) and the Joseph R. Biden, Jr. School of Public Policy & Administration. "Over the past year, our faculty have continued to garner external funding for critical projects in education, receive national recognition from external organizations and develop new, interdisciplinary graduate programs, like the Ph.D. in Education and Social Policy, responding to the needs and interests of our graduate students, the next generation of educators and leaders."
Research-driven programs
The SOE offers a broad portfolio of competitive, research-driven graduate programs, including a Ph.D. in Education with four specialization areas, a Ph.D. in Educational Statistics and Research Methods, an Ed.D. in Educational Leadership, and several master's or specialist programs in educational technology, literacy, special education, school psychology and teacher leadership. CEHD faculty also teach within the interdisciplinary Ph.D. in Education and Social Policy program, housed within UD's Graduate College.
Informed by research and grounded in rigorous methodological approaches, CEHD's graduate programs in education are designed and primarily taught by nationally-known, award-winning faculty in the SOE. Students develop content knowledge and advanced skills through coursework, thought-provoking symposia and immersive practicum experiences.
Outside of the classroom, many students also have an opportunity to work closely with faculty on grant-funded educational research. In 2021, CEHD faculty garnered over $24.3 million in funded research projects, many of which supported graduate student assistantships.
For example, Julien Corven, Kateri Sternberg and Sűmeyye Kurutaş, Ph.D. in Education students specializing in mathematics education, are working with James Hiebert, Robert J. Barkley Professor in the SOE, Erica Litke and Lynsey Gibbons, both assistant professors in the SOE, and members of the Delaware Mathematics Coalition on a National Science Foundation-funded project to support Delaware teachers in improving their mathematics instruction.
Over the next three years, the research team will work with a group of middle school teachers and provide video-based professional development. As the project proceeds, Corven, Sternberg and Kurutaş will develop and validate student assessments, observe professional development sessions and classroom lessons, assist with video-recording lessons, code videos of teaching practice using an observation instrument and assist in interviewing teachers, among other activities.
Nisha Khanijou, a first-year Ph.D. in Education student specializing in the learning sciences, and other doctoral students are working closely with Nancy C. Jordan, Dean Family Endowed Chair and professor in the SOE, on nationally-funded projects in the Jordan Fractions Lab. With research interests in the development of math competencies in preschool children, Khanijou is currently working on an early fractions knowledge project, investigating first-graders' everyday understanding of fractions and then using instructional activities, such as games about equal sharing, to help them improve upon this knowledge.
Supportive faculty
Across graduate programs, students consistently highlight CEHD's supportive faculty members and staff. Committed to the development of their graduate students, CEHD faculty offer mentorship and guidance as students prepare to become educators, researchers and leaders in their fields.
Jessica Leigh Schroeder began her graduate career in the master's in educational technology program. After returning to academia after a 15-year break, she emphasizes the support she received from CEHD faculty, staff and fellow graduate students.
"I feel supported and encouraged by the CEHD faculty, staff and graduate students that surround me. The relationships I've formed have been critical to my success here," said Schroeder. "When I face challenges, I know where to go for advice. I don't feel alone in this journey, and I am enjoying learning from so many accomplished and accessible professionals at this welcoming university."
After graduating from the educational technology program in May 2021, Schroeder is now pursuing her Ed.D. in Educational Leadership at CEHD.
"Participating in the School of Education's professional development workshops on instructional strategies, educational leadership, instructional and cognitive coaching and literacy has been incredibly valuable," said Schroeder. "Working with and learning from the highly competent and kind faculty and staff has inspired me and has helped formulate my vision of the type of leader I want to be."
"We are honored to be recognized again among the very best education programs," said Chrystalla Mouza, Distinguished Professor of Teacher Education and director of the SOE. "This recognition reflects the extraordinary work of our faculty and their commitment to developing exemplary programs and mentoring new scholars."
For more information about the US News and World Report rankings and other ranked UD graduate programs, visit UD's Institutional Research and Effectiveness Rankings webpage.
Article by Jessica Henderson