Congratulations to our student awardees!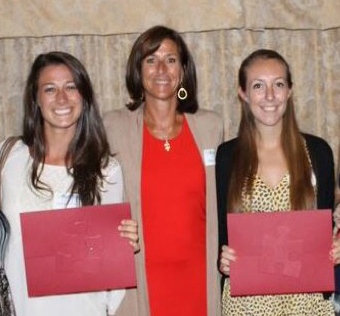 Two CEHD students received the 2015 Autism Delaware Daniel and Lois Gray Memorial Scholarship, given annually by Autism Delaware. Mary Beth Elberfeld, M.Ed, and Valerie Hill, ETE, along with three other UD students were recognized for demonstrating special interest in supporting people with autism spectrum disorder.
Elberfeld is working toward a master of education degree in exceptional children and youth with certificates in autism and severe disabilities while maintaining active membership in Best Buddies.
Hill is majoring in elementary education-special education and minoring in disabilities studies. Hill's goal is to earn a master's degree in autism and severe disabilities through UD's 4+1 master's program.
To learn more, please see the UDaily article or visit Autism Delaware.