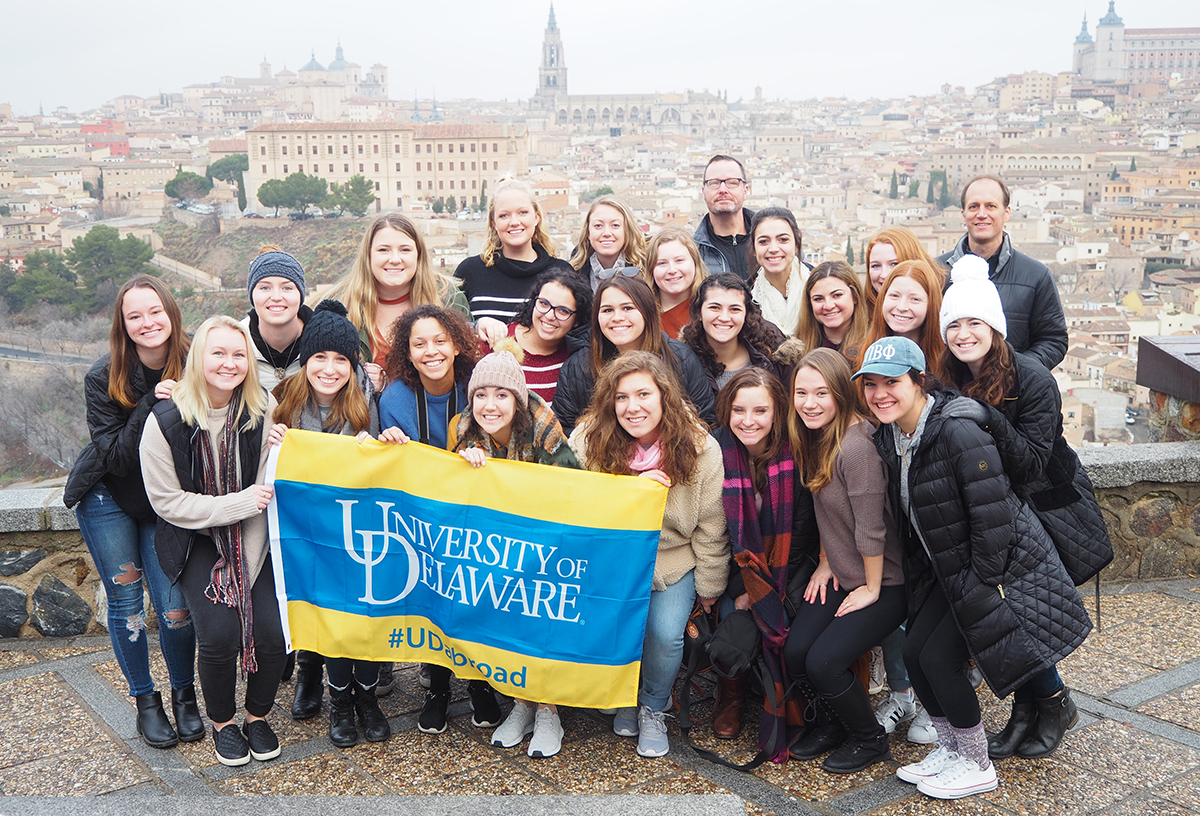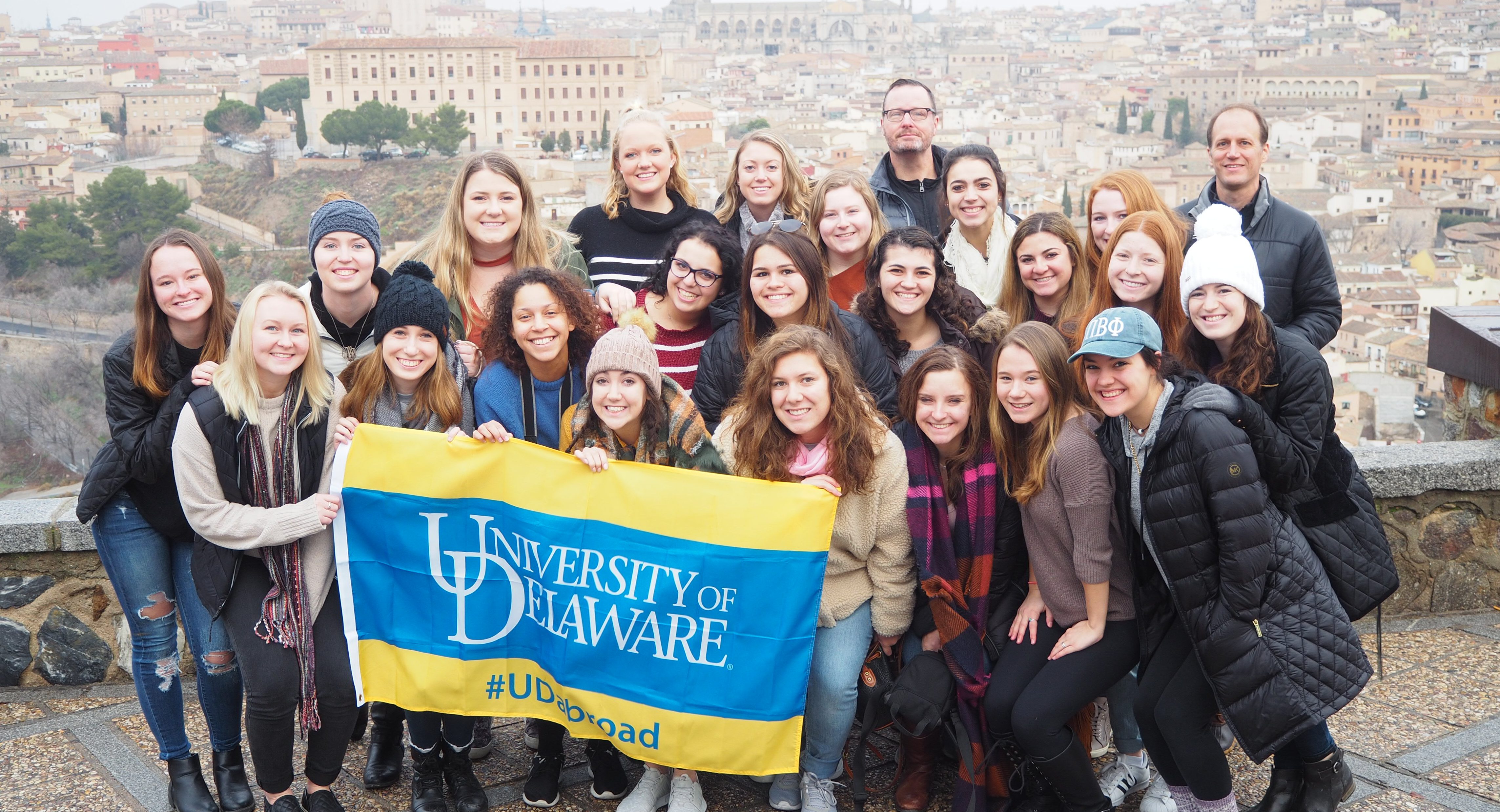 Spending Winter Session Abroad: Spain 2018
During the University of Delaware's 2018 Winter Session, 22 elementary teacher education (ETE) students traveled to Spain where they visited Seville, Madrid and Barcelona, immersed themselves in Spanish culture, interacted with teachers and students in an independent Spanish school and explored the country from cultural and mathematical perspectives.
Students in this program took two courses. The first course focused on classroom management and building communities of learners. Students engaged in readings, videos and discussions through online modules designed by William Lewis, faculty coordinator and professor in UD's School of Education.
They then applied what they learned, working alongside teachers at St. Peter's School of Barcelona, an independent school in the hills surrounding the city. For two weeks, the students spent every other day engaged in classroom instruction, working with children ages four to twelve, and observing how teachers build community in their classrooms.
"This school is extremely international in terms of both students and teachers, bringing together a multitude of teaching styles from different nations. It was incredible to witness," said Tara Monaghan, sophomore in elementary teacher education. "We were given different aspects of classroom management to observe and reflect on, some of which I plan to implement in my classroom."
St. Peter's School administrators invited UD students to observe classrooms where a variety of subjects were being taught, including languages, drama, math and social and emotional learning.
Our students were able to interact with the teachers who encouraged them to actively participate in their classroom. They participated in one-on-one tutoring, guiding students during playtime and lending a hand during a variety of instructional activities.
The experience ended with a roundtable discussion and celebration with faculty and administrators, where students were encouraged to share their experiences and talk frankly about what they learned.
"Over the last three years we have developed a very strong relationship with St. Peter's School," said Lewis. "They have been incredibly gracious and helpful in providing our students a robust classroom experience, and encouraging our students to fully engage in the life of the school. We could not have a better school partner for this experience."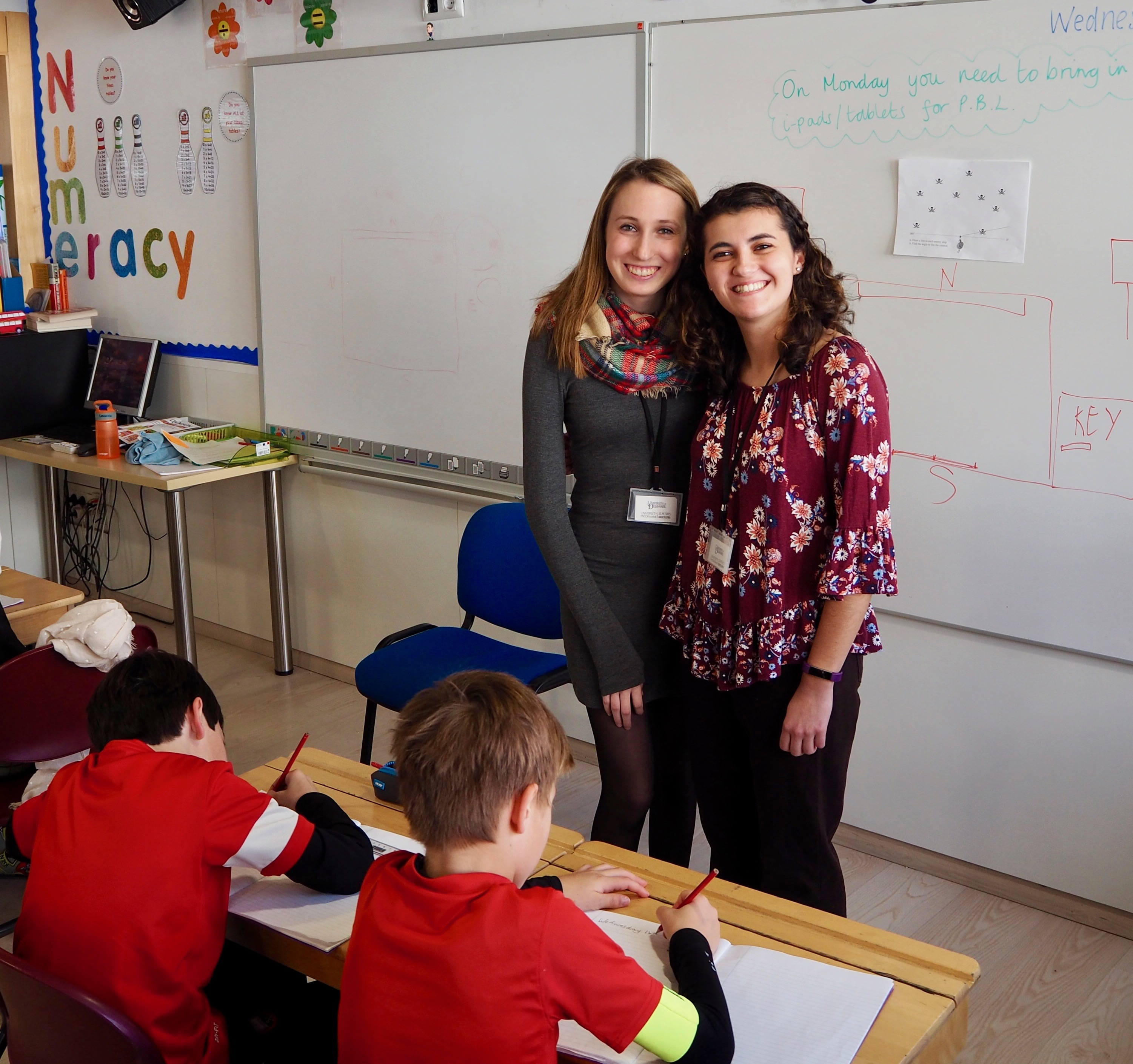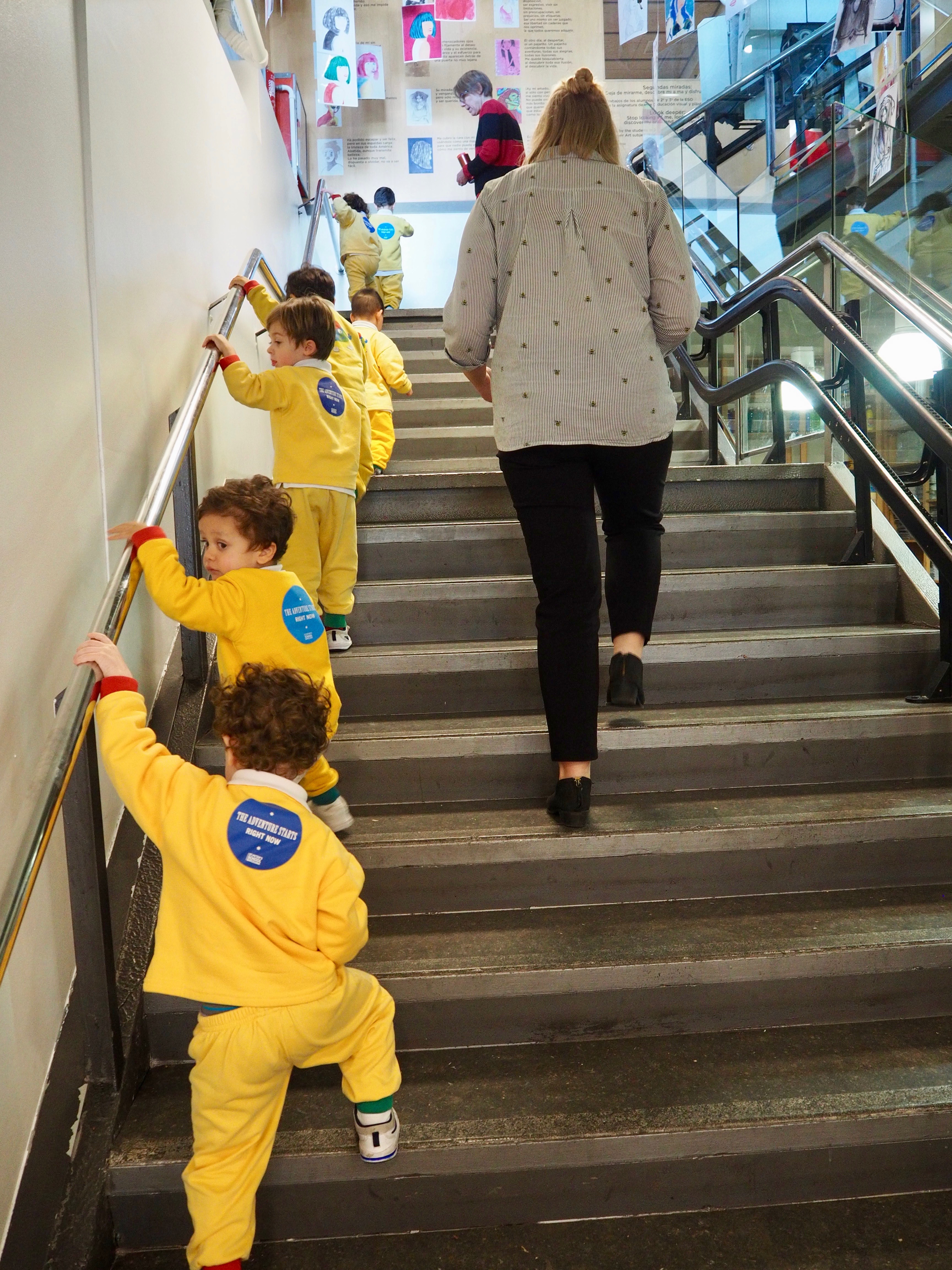 "This travel study experience was one of the best decisions I have made in my life. I pushed myself outside my comfort zone and tried things that I never thought I would! I am extremely grateful for this experience and I am so excited for my next adventure."
Integrating architecture and instruction
To satisfy the geometry components of their second course, students explored Seville, Madrid and Barcelona viewing it through both a mathematical and photographic lens. SOE professor Brad Glass demonstrated how to enrich elementary and middle school mathematics curricula by photographing the cities' architecture, art and historic sites.
Students created a portfolio of geometric images that they can incorporate into their lesson plans—providing their children a more engaging way to learn math concepts.
"Our coursework was a "scavenger hunt". We took pictures of a variety of geometric concepts and highlighted them using photo editing software," said Monaghan. "This experience helped me to understand how useful geometry is in architecture, art and everyday life, which will help me explain to my future students how they can use math in their day-to-day lives."
During their down time in Barcelona, students were able to embrace the culture, visiting the famous Gaudi designed cathedral, La Sagrada Familia, touring the old city, sightseeing at Park Guell, and taking a Spanish cooking class. Through planned excursions, they visited the small mountain town of Girona, toured a medieval fortress in Seville, saw the Seville Bullring, experienced an authentic flamenco show, and took guided tours of all three cities.