ETE major Marielle Kraft ready to welcome new freshmen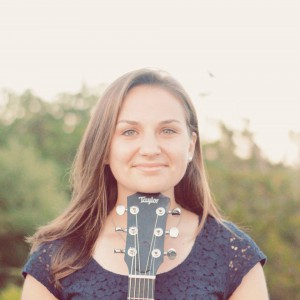 Sophomore Marielle Kraft can't wait to take the newest Blue Hens under her wings. Recently selected as an Orientation Leader, Kraft will represent the College of Education and Human Development when a new group of incoming freshmen attend New Student Orientation in the summer. A member of the Honors Program, she is an Elementary Teacher Education major with a middle school English concentration.
Kraft chose UD because she knew that this was the place she could seize the most opportunities and form the best overall college experience.  "From the abundance of clubs to the exciting and spirited atmosphere, UD covered everything on my college checklist. Those may have been the reasons I came here, but I ended up staying for the people. Whether I am in the classroom, walking around campus, or on the field, the fellow Blue Hens and faculty that surround me share the same passions for UD: learning, adventures, challenges, triumphs, and each other."
Remembering her first year on campus, Kraft has some advice. "For those of you just starting at UD, remember to make every second count. Your entire freshman year will be a whirlwind of new faces and sights and sounds and experiences, but do your absolute very best to try every possible thing you can. Your energy and hunger for all things new is at its strongest freshman year, so take advantage of that mindset and hit the ground running."
"These four short years will fly by and you'll look back remembering every awesome moment in which you are thankful that you said 'yes' despite the fear, worry, fatigue, and stress. Those moments will be your favorites. You won't regret it."
We we welcome UD's class of 2019 and wish Marielle great success as an Orientation Leader!