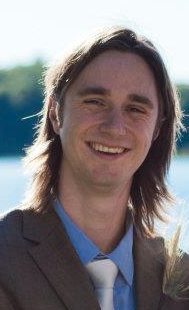 Adrian Pasquarella
Associate Professor
Adrian Pasquarella is an associate professor specializing in literacy education in the School of Education at the University of Delaware. He teaches courses related to literacy instruction, specifically for English Language Learners (ELLs).
His research areas include language and literacy acquisition and development in multilingual populations, understanding universal and language specific aspects of reading and writing, cross-language transfer, reading comprehension, vocabulary knowledge, and morphological awareness. Additionally, his research is focused on developing and evaluating evidence-based educational programs to improve language and literacy outcomes for culturally and linguistically diverse students in the US and abroad.
His research has been published in the Journal of Education Psychology, Scientific Studies of Reading, Developmental Psychology, Reading Research Quarterly, Language Learning, Neuropsychologia, Reading and Writing, Journal of Research in Reading, and Topics in Language Disorders. He leads the Multicultural Education and Literacy Development (MELD) laboratory at the University of Delaware.
Educational Background
Ph.D., Developmental Psychology and Education, Ontario Institute for Studies in Education, University of Toronto, Toronto, ON, 2014
M.A., Developmental Psychology, Wilfrid Laurier University, Waterloo, ON, 2009
B. A., Psychology, Research Specialist, Wilfrid Laurier University, Waterloo, ON, 2007
Professional Experience
Associate Professor, School of Education, University of Delaware, Newark, DE, 2019–present
Assistant Professor, School of Education, University of Delaware, Newark, DE, 2013–2019
Recent Grants
Amendum, S. (PI), May, H., Karpyn, A., Pasquarella, A., Vernon-Feagans, L., Bratsch-Hines, M., and Babinksi, L. (co-PIs). The Targeted Reading Intervention: Investigating the Efficacy of a Web-Based Early Reading Intervention Professional Development Program for K-1 English Learners. U.S. Department of Education, Institute of Education Sciences, English Learners – Efficacy & Replication Grant (Goal 3), 2016–2021. ($3,299,115)
Recent Professional Awards
Dean's Research Award, College of Education and Human Development, University of Delaware, 2015