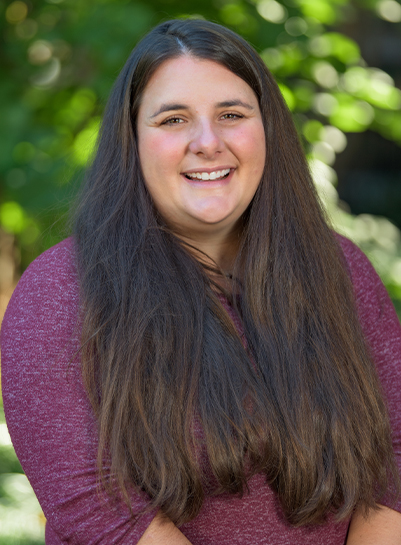 Anamarie Whitaker
Assistant Professor
Dr. Anamarie Whitaker (she/her) is an assistant professor of early care and education policy in the Department of Human Development and Family Sciences at the University of Delaware. Her research focuses on how early care and education (ECE) systems support program quality improvement efforts and how ECE program components promote children's development. Specifically, she is interested in understanding how ECE policies at the local, state, and federal level influence ECE programs, classroom practices and quality, and children's school readiness.
Her recent research examines the effect of preschool curricula on teachers' instructional practices, such as the amount, type, and quality of academic instruction provided, and children's academic and social emotional development. Additionally, she is seeking to understand how ECE systems can best provide quality improvement supports, like professional development opportunities, to early childhood educators, and whether and how those supports are related to program quality and children's development.
Her work has been published in journals such as Child Development, Developmental Psychology, Monographs for the Society for Research in Child Development, Economics of Education Review, and AERA Open.
Educational Background
Ph.D., Education, University of California Irvine, 2014
M.A., Education, University of California Irvine, 2012
B.A., Psychology, University of Texas at Austin, 2009
Professional Experience
Assistant Professor, Human Development and Family Sciences, University of Delaware, 2020-Present
Full Policy Researcher, RAND Corporation, 2017-2020
Associate Policy Researcher, RAND Corporation, 2014-2017