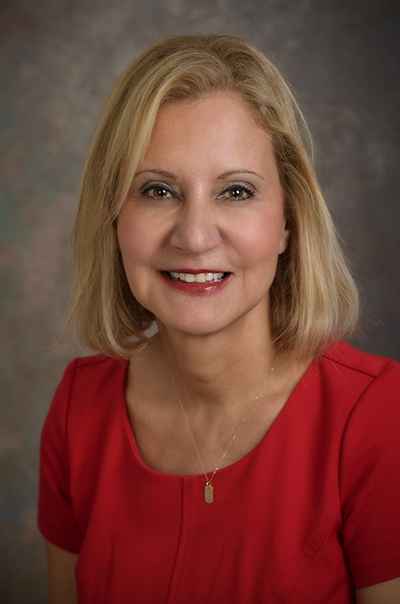 Bahira Sherif Trask
Professor
My research focuses on the relationship between family change, growing family complexity and globalization in Western and non-Western contexts. I have discussed this topic at TEDxWilmington as well as the negotiation of family responsibilities, work and life at the TedXWilmingtonWomen event in 2016. Specifically, I concentrate on how economic transformations are impacting family change and gender roles, how concepts of race, ethnicity and gender are changing through globalizing influences, and what kind of policies can assist and strengthen low income families. My research was recently featured in a UD spotlight and by NCFR, my professional organization.
Over the last ten years I have been invited to present my work and participate in a number of expert group meetings at the United Nations and other international organizations and forums. In May 2018 I delivered the key note address for the United Nations International Day of Families and a keynote talk on social inclusion. I have also participated in a number of UN expert groups meetings on how to strengthen families (see my background paper). For instance see the  expert group meeting in May 2016 on Family Policies and the 2030 Sustainable Development Agenda, the  2015 Expert Group Meeting on Social Development and the United Nations 2030 Agenda and the 2014 Expert Group Meeting in Celebration of the 20th Anniversary of the International Year of the family which was convened in Mexico City, Mexico. I am honored that my work on gender equality, working families was cited in the UN Secretary-General's report on the Implementation of the Objectives of the International Year of the Family. My involvement with the UN is also examined in a February 2014 UDaily article and my presentation at the 2014 United Nations conference in Qatar is highlighted in another UDaily article.
I also have an interest in intergenerational relationships and workforce development for the 21st century. For instance, in April 2017, I delivered a keynote address at a UN meeting on Intergenerational relations in an ageing world.  In June 2014, I was also invited to participate in the White House Summit on Working Families and in January 2015, I was awarded NCFR's prestigious fellow designation, covered by this UDaily article. In January 2017 I published a NCFR Policy Brief, where I discussed family-friendly workplace policies and how they can benefit both employees and businesses. For my perspective on the transformation of American families and the stagnation of social policies, see my editorial piece in the September 2015 Delaware's News Journal.
I have authored and edited a number of books in the area of family change and globalization including Women, Work and Globalization: Challenges and Opportunities(2014), Globalization and Families: Accelerated Systemic Social Change (Springer, 2010), Personal Relationships (Cognella, 2011), Cultural Diversity and Families: Expanding Perspectives (Sage, 2007), and The Greenwood Encyclopedia of Women's Issues Worldwide, vol. 4 (Greenwood, 2003).
Much of my scholarship has been informed through participation on a number of national and community-based research projects that focus on strengthening low-income families. For seven years I worked with the Blueprints Initiative Delaware, a program funded through the Home Loan Bank of Pittsburgh and the Jesse Ball DuPont organization. Blueprints is a revitalization program that is supporting 8 Delaware communities.   I am also very involved with NCFR, the umbrella organization for scholars and practitioners who work in the family field. In 2018 I was honored to be Program Chair and in 2014 I was invited to give the opening keynote address for the organization. I also serve as a representative of NCFR to the United Nations NGO on the family. My involvement with Blueprints and NCFR reflects my belief that academics need to apply their scholarly knowledge in order to improve the lives of individuals and families.
In addition to my scholarly and community-based work, I teach a wide range of undergraduate and graduate classes, including the introductory course to the major, HDFS 202, Diversity and Families. My ultimate goal in teaching is to inspire students to become passionate about the material they are studying, to recognize that we all are part of a global community, and to become independent, reflective, life-long learners.