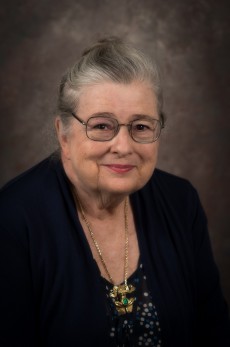 Barbara Settles
Professor
Dr. Barbara Settles of the University of Delaware is Professor of Human Development and Family Studies. She is a scholar in the field of family studies.
Professor Settles has been awarded the National Council on Family Relations (NCFR) fellowship for outstanding and enduring contributions to the field of family studies through teaching, scholarship, outreach, professional service and leadership.
Professor Settles received the Jan Trost Award for Outstanding Contributions to Comparative Family Studies, International Section of the National Council on Family Relations in 2005. She completed two four-year terms as president of the Committee for Family Research of the International Sociological Association, and co-chaired the poster session of CFR for the World Congress of the International Sociological Association in Durban South Africa in July 2006. This committee studies and promotes an international understanding of families and the issues and policies with affect the well being of all families. She delivered the plenary address Borders and Boundaries: Immigration and Families for the Groves Conference on Marriage and the Family in Tucson, Arizona in April 2006, gave a paper on Gay and Lesbian Marriage and Politics in Bristol, England in July, 2006 and made two presentations, at the National council on Family Relations Council on Family Relations In Minneapolis in November 2006 on Internationalizing family science by studying intervention programs and on the History of NCFR family policy initiatives. She will be presenting at the Committee on Family Research, International Sociological Association, Toronto, Canada in May 2007 on Navigating private and public care systems and with L. Shabo onSocial services in the Middle East and United States, at the Groves Conference on Marriage and Family, Detroit, MI.
Her recent publications include a demographic chapter on the United States in the Handbook of World Families,Families and Intergenerational Relationships; Conflicts Between Values and Practices in a Global Society inCurrent Sociology with X. Sheng;Social Transformations and the Future of Intergenerational Relationships in Families and Societies: Implications for Theory, Research and Programs in Family Studies with X. Sheng. She has lectured in Beijing and Guangzhou P. R. China on globalization, families and intergenerational relationships. She is completing a research project and gave a paper in Mexico City on An International Perspective Family Life and Sexuality Education and Policy Implications, which involved comparative field work and research with undergraduate and graduate students in three research trips, Austria, Panama and Belgium and was funded by the university.
Dr. Settles teaches a wide variety of family studies courses at both the undergraduate and graduate levels with special emphasis on intergenerational relationships and caregiving, family theory, family policy, and family life education and prevention programming and evaluation. She is also active in the honors program and has served on the advisory committee, served on reading committees, and sponsored students in the summer CHEP scholars program and as their undergraduate thesis advisor. Recent undergraduate and graduate thesis topics of her students include: social service programs in the Arab-American community, Pathways of self regulatory capabilities of children at risk, Comparative programs in infant mortality prevention; Parental attitudes toward sexuality education for their adolescents; Caregiver wives' decision-making process in the transition of their husbands to nursing homes; Effects of gender role ideology; Self-esteem and perceptions of past intimate experiences upon sexual assertiveness; Future reciprocity expectations of students at the University of Delaware and the University of Panama toward elders; and Parent perceptions of a parent empowerment and prevention program at four selected childcare centers.
She has consulted in Delaware at the local level with preschool day care centers in high risk areas of the cities in a five year evaluation of ways to involve parents more in supporting their child's development and community action. She has conducted research and developed education materials aimed at all to levels to help individuals understand that their own decisions can make a difference in their own lives and their families' futures. A good summary of her concepts and philosophy of The Future of Families can be found in her chapter in the Handbook on Marriage and the Family. Some of her efforts have been directed toward developing, publishing and presenting Family Studies materials at many instructional levels from theoretical papers, books, chapters in books to giving workshops including one (with a training manual in Spanish on decision making) for high school teachers in Panama City and David, Panama. Her campus service has included serving on and chairing several senate committees, president of the AAUP chapter; the Robert Woods Johnson, Building Responsibility, advisory committee; awards committees such as, Marvin B. Sussman dissertation prize, and Marion Steele Symposium.
Research
Dr. Settles is interested in diverse families, grandparenting/intergenerational relationships, health and family and sexual education and long term planning for family futures and has done projects with undergraduate students in recent semesters on these topics. Projects of student interests in these areas are welcome and some opportunities for international work can be made available. She has done research and publications on issues such as immigration, family policy, intergenerational relationships, alternative family forms and gender issues, family genetics, health and well being, peace and international issues.
Professional and Community Service
Dr. Barbara Settles' on-going work is with the Delaware/Panama Partners of the Americas where she serves on the Board, has frequently traveled to, and received visitors from Panama. Among the current programs with the DE/PA POA is one on tobacco cessation in which professors from nutrition, nursing and art collaborated in developing workshops which have been given both in Delaware and Panama. Through DE/PA POA, HDFS students have traveled to Panama for service and research experiences, helped with hosting here, and designed research which was done in Panama.