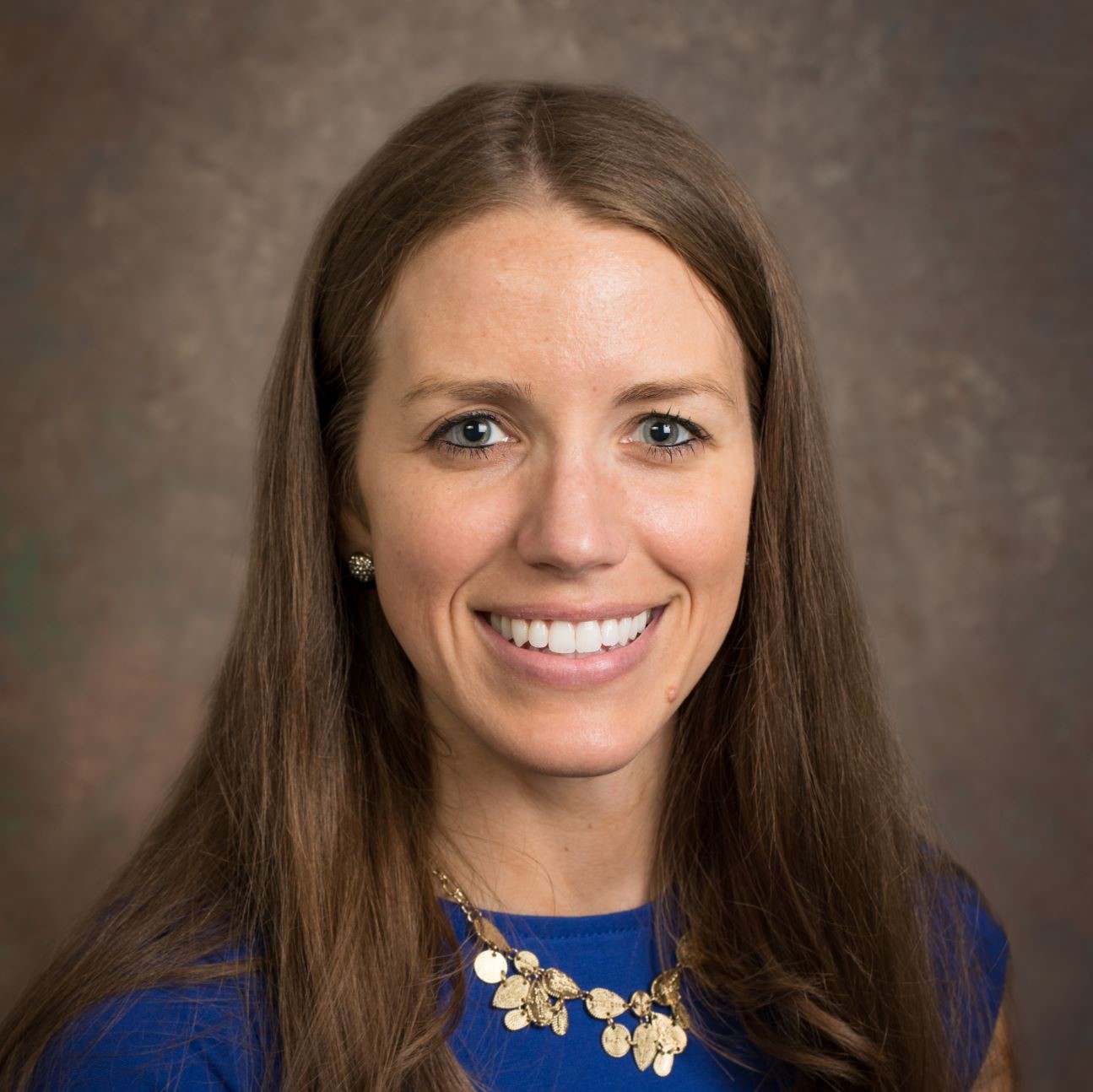 Brittany Zakszeski
Assistant Professor
Dr. Brittany Zakszeski is an assistant professor specializing in school psychology in the School of Education at the University of Delaware. She earned her Ph.D. in School Psychology from Lehigh University and is a nationally certified school psychologist, licensed and nationally registered health service psychologist, and a board certified behavior analyst–doctoral level. Prior to joining the faculty at the University of Delaware, Dr. Zakszeski worked in urban, rural, and alternative schools, most recently consulting with schools, districts, and other child-serving agencies to promote organizational change and improve outcomes for youth with or at risk for emotional and behavioral challenges.
Dr. Zakszeski's research centers on promoting students' and personnel's mental and behavioral health through multi-tiered systems of support in schools. Her work leverages advances in implementation science to address barriers to schools' adoption, high-fidelity implementation, and sustained use of evidence-based assessment and intervention practices, at the universal (system-wide), targeted, and individual levels. In recognition of limited school resources and workforce shortages, Dr. Zakszeski prioritizes refining accessible, efficient, and scalable practices. Given the persistence of vast educational and health disparities, she is particularly committed to promoting equitable outcomes for minoritized students, families, and communities.
Dr. Zakszeski directs Project GROW (Growing Resilience, Opportunities, and Wellness in Delaware Schools), a project funded by the United States Department of Education and Delaware Department of Education. Project GROW seeks to integrate and evaluate state-wide, cross-university efforts to advance school mental health service professional recruitment, preparation, practice, and retention in high-need schools across Delaware. Concurrently, this project targets the adoption and sustained use of inclusive practices and equity-focused data-based decision-making within multi-tiered systems of support (MTSS) in Delaware schools.
Dr. Zakszeski teaches courses in behavioral and systems consultation and supervises fieldwork in school psychology. She has held various leadership roles in the National Association of School Psychologists and serves on the editorial boards for Journal of School Psychology and School Psychology Review.
Educational Background
Ph.D, School Psychology, Lehigh University, Bethlehem, PA, 2019
Certificate, Behavior Analysis, Lehigh University, Bethlehem, PA, 2018
M.Ed., Human Development, Lehigh University, Bethlehem, PA, 2015
B.A., Psychology and Writing, Loyola University Maryland, Baltimore, MD, 2013
Recent Professional Experience
Assistant Professor, School of Education, University of Delaware, 2022–present
Consulting and Research Psychologist, Devereux Center for Effective Schools, 2021–2022
Training and Consulting Specialist, Devereux Center for Effective Schools, 2020–2021
Postdoctoral Fellow, Devereux Center for Effective Schools, 2019–2020
Recent Grants
Zakszeski, B. (PI). Ginsburg-Block, M. (Co-PI). "School-Based Mental Health Promotion in the First State: Building Capacity with Multi-Tiered Systems of Support." United States Department of Education, Office of Elementary and Secondary Education, Safe and Supportive Schools: Mental Health Service Professional Demonstration Grant Program, 2023–2027. ($4,484,242)
Zakszeski, B. (PI). "Pilot Evaluation of a Targeted Mental Health Intervention for High School Students." Society for the Study of School Psychology, Early Career Research Awards Program, 2022–2023. ($18, 444.40)
Zakszeski, B. (PI). "Efficacy of a Targeted Intervention for Elementary Students with Internalizing Behaviors." American Psychological Foundation, John and Polly Sparks Early Career Grant for Psychologists Investigating Serious Emotional Disturbance, 2021–2022. ($19, 716.40)
Recent Professional Awards
Honorable Mention, School Psychology 2021 Article of the Year, American Psychological Association Division 16, 2022. Article entitled "In Pursuit of Equity: Discipline Disproportionality and SWPBIS Implementation in Urban Schools."
Servant Leadership Award, Devereux Advanced Behavioral Health, 2022
Early Career Scholar, School Psychology Research Collaboration Conference, Society for the Study of School Psychology, 2021–2022
Paul H. Henkin Memorial Scholarship Award, National Association of School Psychologists, 2020. Paper entitled "Train Smarter, Not Harder: Multi-Tiered Systems of Professional Development Supports."
Lehigh University College of Education Nominee, Distinguished Dissertation Award in Social Sciences, U.S. Council of Graduate Schools & University Microfilms International, 2020. Dissertation entitled "Early Elementary Trajectories of Classroom Behavior Self-Regulation: Prediction by Student Characteristics and Malleable Contextual Factors."