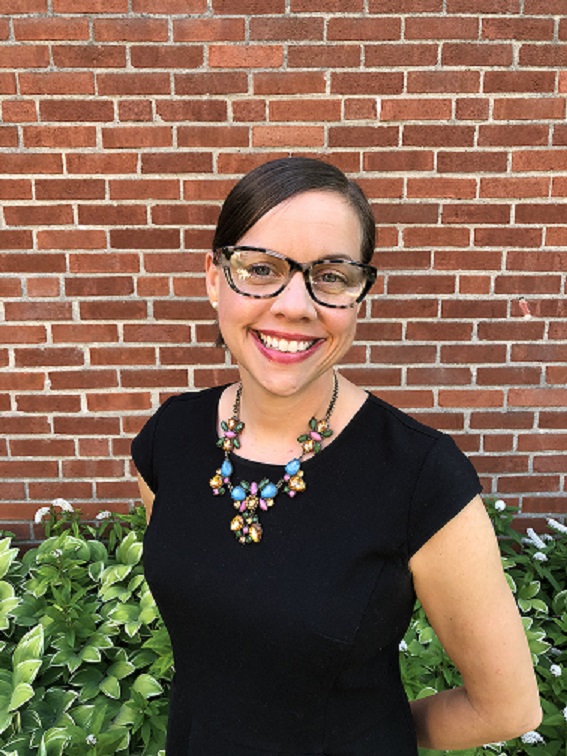 Elizabeth Soslau
Professor
Dr. Elizabeth Soslau is a professor in the School of Education at the University of Delaware. She focuses her teaching, research, and service efforts on Tzedakah (justice) and Tikkun Olam (repair the world). Her research focuses on experiential learning opportunities within field-based course work. Elizabeth seeks to explore teaching practices that contribute to contexts for learning where all education stakeholders can flourish.
Elizabeth has recently published The Comprehensive Guide to Working with Student Teachers: Tools and Templates to Support Reflective Professional Growth. Other work has appeared in outlets such as the Journal of Teacher Education, Teaching and Teacher Education, Action in Teacher Education, Educational Action Research, The Jewish Exponent, and Teachers College Press. She also serves as a reviewer for numerous journals and is a long-time board member of the Philadelphia-based non-profit Need in Deed.
Her clinical work includes providing field instruction for teacher candidates placed in Wilmington city public schools, and teaching graduate and undergraduate courses in reflection, equity, and action research methods.
Elizabeth's other important work is serving as a very proud mother of the hilarious and creative Harry Counter, and she is a dedicated partner to Chris Counter. Before pursuing her Ph.D., Elizabeth taught middle school in the Philadelphia School District.
Educational Background
Ph.D., Cognition, Development, and Instruction, University of Delaware, Newark, DE, 2010
M.A., Education, University of Delaware, Newark, DE, 2009
M.S., Science of Instruction K-8, Drexel University, Philadelphia, PA, 2004
B.S., Corporate Communications, Drexel University, Philadelphia, PA, 2002
B.A., Literature, Drexel University, Philadelphia, PA, 2002
Professional Experience
Professor, School of Education, University of Delaware, 2022–present
Associate Professor, School of Education, University of Delaware, 2017–2022
Interim Director, Delaware Center for Teacher Education (DCTE), University of Delaware, 2017
Assistant Professor, School of Education, University of Delaware, 2010–2017
Instructor, School of Education, University of Delaware, 2007–2010
Middle School Teacher, Grover Washington, Jr. Middle School, Philadelphia, PA, 2004–2007
Middle School Teacher, Renaissance Advantage Charter School, Philadelphia, PA, 2003–2004
Recent Grants
Riley, K. (PI) and Soslau, E. (co-PI). From Theory to Practice: Critical Service-Learning in Urban Elementary and Middle School Classrooms. Spencer Foundation, Small Grants Program, 2019–2021. ($49,614)
Flynn, J. (PI), de Novais, J., Litke, E., Rolón-Dow, R. and Soslau, E. (co-PIs). Racial Literacy in Elementary Teacher Education (ETE). University of Delaware, Center for the Teaching and Assessment of Learning, Instructional Improvement Grant, 2019–2020. ($5,000)
Soslau, E. (PI). Need in Deed Critical Learning Collaborative. University of Delaware Center for the Study of Diversity and the Delaware Center for Teacher Education, Center for the Study of Diversity Faculty Scholars Research Grant, 2019–2020. ($2,500)
Soslau, E. (PI). Need in Deed Learning Collaborative: Critical Service Learning and Culturally Responsive Pedagogy at Warner Elementary School, Wilmington, DE. University of Delaware Partnership for Public Education, Partnership for Public Education Fellowship with matching funds from the School of Education, 2018–2019. ($20,0000)
Soslau, E. (PI). Re-thinking the Student Teaching Curriculum: Noting and Addressing Bias in the Classroom. University of Delaware Center for the Study of Diversity and the School of Education, Center for the Study of Diversity Faculty Scholars Research Grant, 2017–2018. ($3,995)
Recent Professional Awards
Campus Compact Mid-Atlantic P20 Partnership Award, Campus Compact, 2020
2020 Clinical Practice Fellow, Association of Teacher Educators (ATE), 2020
Excellence in Teaching Award, College of Education and Human Development, University of Delaware, 2018
Outstanding Contribution in Reviewing, Teaching and Teacher Education Journal, 2016
Nominee for the Excellence in Undergraduate Academic Advising and Mentoring Award, University of Delaware, 2014, 2016, 2017