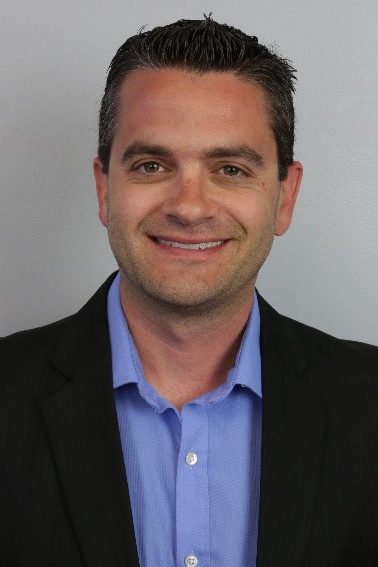 Eric Sisofo
Assistant Professor
Dr. Eric Sisofo is an assistant professor specializing in mathematics education in the School of Education at the University of Delaware. He earned his Ed.D. in Educational Leadership, Curriculum, and Instruction, his M.Ed. in Curriculum and Instruction with a concentration in Mathematics Education, and his B.S. in Mathematical Sciences from the University of Delaware. With a focus on mathematics education, Dr. Sisofo's education leadership portfolio, the capstone project for his doctoral degree, investigated the effects of lesson study on teacher candidates' use of student thinking when planning and reflecting on their teaching.
Reflective practice also informs Dr. Sisofo's own teaching, for which he has been recognized throughout his career. At the University of Delaware, he has been honored by UD Residence Life for Excellence in Teaching and has been continually nominated by the UD Faculty Senate Committee on Student and Faculty Honors for the university-wide Excellence in Teaching Award.
A career educator, Dr. Sisofo taught mathematics at local Delaware middle schools for seven years before transitioning to higher education. For the last nine years, he has taught mathematics education to prospective teachers within the School of Education's undergraduate elementary teacher education program at the University of Delaware.
Educational Background
Ed.D., Educational Leadership, Curriculum and Instruction, University of Delaware, Newark, DE, 2010
M.Ed., Curriculum and Instruction, University of Delaware, Newark, DE, 2001
B.S., Mathematical Sciences, University of Delaware, Newark, DE, 1998
Professional Experience
Assistant Professor, School of Education, University of Delaware, 2018–present
Instructor, School of Education and Department of Mathematical Sciences, University of Delaware, 2016–2018
Assistant Professor, School of Education, University of Delaware, 2011–2015
Middle School Mathematics Teacher, St. Anne's Episcopal School, Middletown, DE, 2005–2011
Middle School Mathematics Teacher, George V. Kirk Middle School, Newark, DE, 2004–2005
Recent Professional Awards
Nominated for the Excellence in Teaching Award, Faculty Senate Committee on Student and Faculty Honors, University of Delaware
Excellence in Teaching, Residence Life, University of Delaware
Wisniewski Award for Teacher Education Program (shared with UD mathematics education colleagues), Society of Professors of Education, American Educational Research Association, 2013