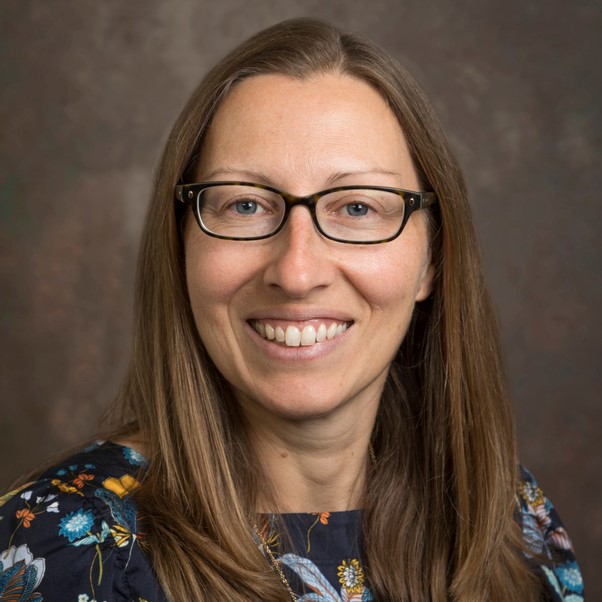 Kate Riera
Assistant Professor
Dr. Kate Riera is an assistant professor specializing in human services in the Department of Human Development and Family Sciences (HDFS) at the University of Delaware. She teaches courses related to partnering effectively with individuals, youth, and families to improve their well-being and family functioning. She has taught a wide breadth of classes in the HDFS department and enjoys exploring new instructional methods and technologies.
Dr. Riera is committed to providing undergraduates with high quality and engaging learning experiences and is passionate about teaching. She strives to provide students with the tools they need to become competent and knowledgeable contributors to the human services field.  She aims to be a reflective practitioner who is committed to student success and to partnering with students from underrepresented and diverse backgrounds to achieve their learning goals. She has a strong commitment to equitable and accessible learning communities including a focus on justice, equity, diversity, and inclusion.
Dr. Riera's doctoral research and dissertation focused on the health and well-being outcomes of adolescent and young adult mothers and their children and examined the effects of social and family support. Her research interests include marginalized families, adolescent health and well-being, and examining equitable and engaging teaching practices in family science.
Educational Background
Ph.D., Family Science, School of Public Health, University of Maryland, College Park, MD, 2011.
M.S.Ed., Psychological Services, Graduate School of Education, University of Pennsylvania, Philadelphia, PA, 2002.
B.A., Psychology and Spanish, Muhlenberg College, Allentown, PA, 2001
Professional Experience
Assistant Professor, Department of Human Development and Family Sciences, University of Delaware, 2022–present.
Instructor, Department of Human Development and Family Sciences, University of Delaware, 2011–2022.