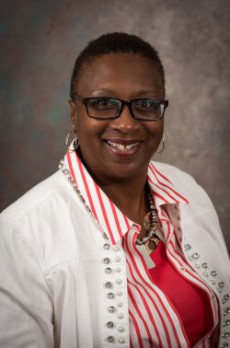 Norma Gaines-Hanks
Professor Emeritus
Dr. Norma Gaines-Hanks is a professor emeritus in the Department of Human Development and Family Sciences. Prior to returning to the University in 1989 as an Assistant Dean in the former College of Human Resources, Dr. Gaines-Hanks worked as a Program Developer at the YWCA, a Recruiter/Counselor for Talent Search (an educational opportunity program), and an Instructor at Salem (NJ) Community College. She earned an undergraduate degree in Sociology from UD, a master's in Human Behavior and Development from Drexel University (Philadelphia) and anEd.D. in Educational Leadership at UD. Although the degrees appear rather disparate, each has provided her with insights that have enabled her to be more effective in her quest to help students achieve their academic and professional goals. In her spare time, she enjoys traveling, especially to the Caribbean.
She acknowledges that she has been very fortunate to have had the opportunity to combine her love of travel with her passion for teaching in her role as faculty director for study abroad trips to South Africa and Barbados. Her research interests focus related primarily on the value of service-learning in an academic context. As a result of those experiences, she has co-authored both an article and a book chapter, with Dr. Nyasha Grayman-Simpson, about the value, benefits and challenges of service-learning in an international context on students' personal and professional development.
Dr. Norma Gaines-Hanks is currently a board member of the Newark Day and Child Care Center; and a past board member of: Christiana Cultural Arts Center, Wilmington, DE (2003 – 2007); and Wesley Foundation Campus Ministry. She serves on the Human Service Advisory Council, Delaware Technical and Community College (2004 – present) and is a founding member of the African-American Economic Empowerment Fund of Delaware (2008).