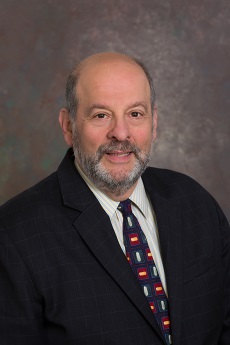 Steven M. Eidelman
H. Rodney Sharp Professor of Human Services Policy and Leadership
Policy and practice for people with intellectual and developmental disabilities in community-based settings. Services for this population have a federal root and are implemented by state government in conjunction with primarily private not for profit organizations.  Focus on leadership and leadership development, transformation of community services from congregate to individually designed and controlled models.
Prof. Steven M. Eidelman's research and interests include community based and inclusive supports to people with intellectual disabilities and their families, development of leadership in the intellectual/developmental disabilities field and research on international policy and practice particularly in Eastern Europe and the Former Soviet Union.
In 2015, Prof. Eidelman was selected, for a second time, to receive the American Association on Intellectual and Developmental Disabilities' Leadership Award; Prof. Eidelman is only the second two-time Leadership Award recipient in over 100 years.
Prof. Eidelman is a Past President of the American Association on Intellectual and Developmental Disabilities,   He is an ongoing member of the Board of Directors, Mental Health Initiative, Open Society Institute, Budapest. In addition, he has been an Expert Witness – Federal Court Case – Ligas v. Miram, Illinois and provided Expert Opinion for Birchut, Civil Rights of People with Disabilities in Israel.  He also serves an Senior Advisor to the Chairman of Special Olympics International and as the Executive Director of the Joseph P. Kennedy, Jr. Foundation.