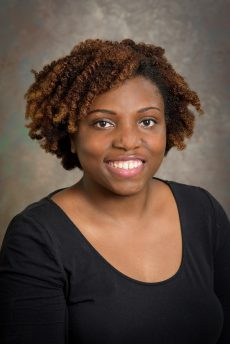 Tia N. Barnes
My current research focuses on answering the following question: How do we ensure that students with emotional and/or behavioral challenges thrive in the classroom?  To address this overarching question my research agenda includes 4 primary areas: 1)  how student characteristics, particularly factors related to culture (e.g., race, ethnicity, socio-economic status), influence SEL intervention effectiveness, 2) school-based SEL efficacy, 3) how classroom environments play a role in outcomes for students with emotional and/or behavioral disorders, and 4) how to effectively refine and modify SEL interventions for culturally diverse populations while keeping the active ingredients of the intervention to ensure effectiveness.
I have authored a number of research articles in journals including Aggression and Violent Behavior, Journal of School Violence, Journal of Classroom Interactions, and Education and Treatment of Children. I have also published book chapters in The Wiley Handbook of Violence and Aggression: Assessment, Prevention and Treatment of Individuals and Classroom Behavior, Contexts, and Interventions: Advances in Learning and Behavioral Disabilities.
In addition to my scholarly work, I am a former special educator and a current teacher-educator on topics related to working with children with special education needs. My belief as an educator is that "all individuals can learn, though we may all learn in different ways". To support student learning, I incorporate a range of strategies in my instruction including:
utilizing student feedback and information about student learning preferences to shape my presentation of material
clarifying abstract concepts using examples from my own teaching and research experiences and teaching students to do the same
using a variety of individual, small, and large group activities to promote engagement, and
incorporating appropriate media and technology to support learning.