Fall 2019 Graduate Program Recruitment Events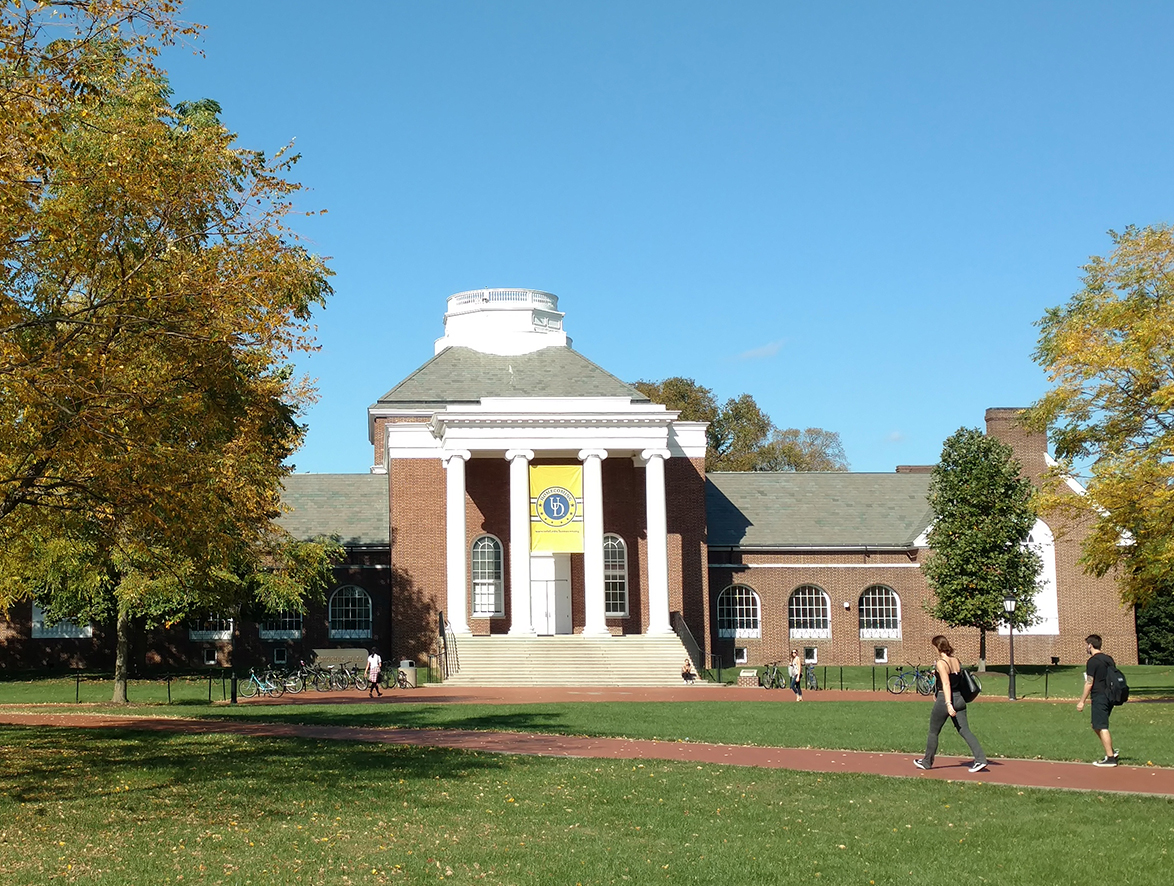 Graduate Program Recruitment Events (Fall 2019)
Are you considering graduate school to help advance your career?
The University of Delaware is recognized in many higher education rankings, reflecting its prominence as a research-intensive, technologically advanced institution offering more than 150 academic majors across eight colleges and serving more than 24,000 undergraduate and graduate students. UD's distinguished faculty includes internationally renowned authors, scientists and artists. The Carnegie Foundation for the Advancement of Teaching classifies UD as a research university having very high research activity—a designation accorded fewer than 3 percent of U.S. colleges and universities, and it is also classified as a community engaged university.
There are numerous ways you can find out more about graduate programs within the School of Education, Human Development & Family Sciences and several multi-disciplinary programs.  Join us at one or all!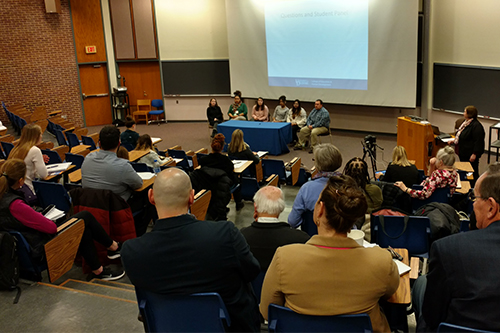 Graduate Programs Open House
Friday, November 8th, 3:30 – 5:30 p.m.
Room 007 Willard Hall, 16 W. Main Street, Newark, DE
3:30 – 4:30 p.m.   General information and student panel
4:30 – 5:30 p.m.   Breakout sessions by academic program
Graduates of our master's and doctoral programs emerge with the knowledge and skills to advance their careers in education and human services.
Join our in-person Open House to learn more about these programs:
* Program also offered online.
Light refreshments will be served. Parking for the Open House is available across the street at the Trabant University Center Parking Garage (Lot 17C).  The rate at the Trabant garage is $2 per hour.
Learn about Careers in K-12 Education
Tuesday, October 29th from 5:00 – 7:00 p.m.
Trabant Student Center, 17 W Main St, Newark, DE 19716
All UD students and alumni considering careers in K-12 education are encouraged to attend the Career Center's Education Meetup to learn about opportunities in the education field and meet with representatives from area public school districts and charter schools. You can also stop by the CEHD graduate program table to find out more about UD's graduate programs in education and human development. The suggested dress code is business casual; bring your resume if you wish.
Mastering Data Science and Statistical Analysis Information Session
November 19, 2019, 6:30 – 9:00 p.m.
The Tower at STAR Audion, 100 Discovery Blvd., Newark, DE 19713
Learn about University of Delaware graduate and continuing education programs focused on data science and statistical analysis. The PhD in Educational Statistics and Research Methods (ESRM), a STEM-designated degree program, prepares students interested in education data science, research methods, statistics, causal inference, psychometrics, and evaluation to develop, critically evaluate, and properly use sophisticated quantitative and mixed methodologies to solve important problems in education.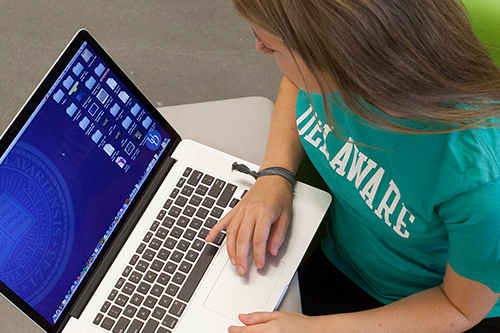 Virtual Open Houses
Learn about our highly ranked online education programs at our Virtual Open Houses:
Learn about UD's 4+1 Options in Special Education: Elementary, Secondary, or Autism/Severe Disabilities
Tuesday, October 15, 5:30 – 6:30 p.m., Willard Hall 116
Thursday, October 17, 11:15 a.m. – 12:15 p.m., Willard Hall 207
Our 4+1 tracks are a great way to earn a bachelor's degree and a master's degree in a total of five years. Advantages these programs include:
the ability to complete a master's degree in one year rather than two years
two supervised practicum experiences (student teaching as an undergraduate and a teaching internship as a graduate student)
gaining an area of expertise to help you grow professionally
 the additional certification may lead to increased job prospects and having a master's degree typically leads to a higher starting salary
For more information, contact Bridget Duda (bduda@udel.edu)
Grad School Fair: Black Doctoral Network Conference
Friday, October 25, 2019, 3:00 – 6:00 p.m.
DoubleTree by Hilton Newark Airport, 128 Frontage Road, Newark, NJ 07114
The Black Doctoral Network is leading the next generation of Black scholars to reach new heights. BDN2019 brings together both world renowned and emergent scholars and professionals from the social sciences, STEM and humanities to function as a resource, a support system, as a space of intellectual exchange, and a place to create connections and develop collaborations.
If you have any questions about our graduate programs, the application process, financial aid or more, please visit our table at the BDN2019 Graduate Fair!