From Colorado to Syria: Alumna's reach beyond the classroom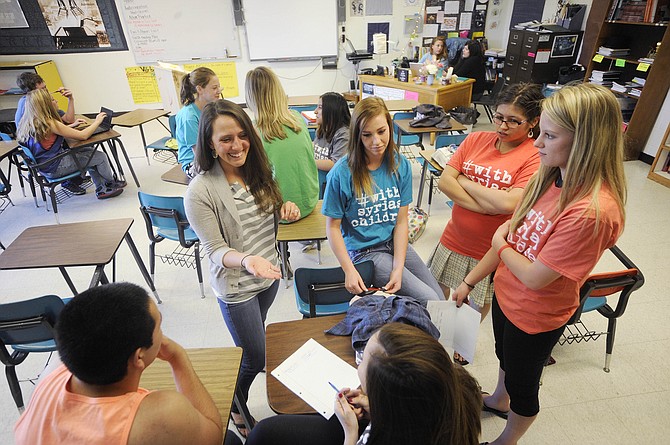 She has done it again, and we doubt this is the last time you will be hearing about UD alumna Kendra DeMicco.
DeMicco, who completed her master of arts in teaching degree in 2013 from UD, is an English teacher at Hayden High School. Her passion for teaching, coupled with global perspective, has offered her students valuable eye-opening experiences.
Twelve students enrolled in an eight-week course called Project Justice taught by DeMicco and fellow teacher Rebecca Walker. The class inspired students to undertake an ambitious project- raise $5,000 for refugee children in Turkey who fled from a civil war in Syria."Hayden is a very small town, and many of my students do not travel far from Colorado, let alone leave the country. I am passionate about giving my students the opportunity to pull themselves out of their own culture and see the world from different perspectives," said DeMicco when she was featured in a 2014 UDaily article.
DeMicco has planned a trip to the region later this month where she, along with other volunteers, will deliver the money raised which will be used for purchasing classroom essentials. The class was charged with producing a video, creating an advertisement plan, and coordinating a fundraising event.
Read more about the class' plan and project on Steamboat Today: Hayden students seek justice for Syrian children.