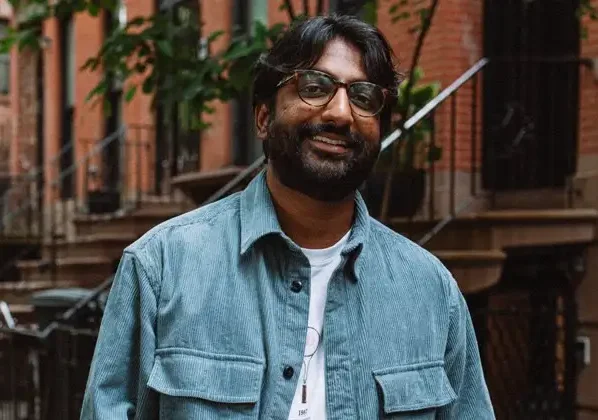 UD students continue to be honored by premier international scholarship programs
November 18, 2022
Three University of Delaware students — current and recently graduated — have been named recipients of 2022 U.S. Department of State Fulbright scholarships. The Fulbright Program is the nation's premier international scholarship program, designed to foster mutual understanding between United States citizens and people of other countries. An additional recent UD graduate was the recipient of a Critical Language Scholarship, which provides an opportunity for students to learn languages essential to national security.
The Fulbright U.S. Student Program awards allow young graduates and graduate students the opportunity to conduct research, study or teach English in more than 140 countries.
Huss completed their bachelor's degree in elementary education with a concentration in English as a second language this past spring. During their time as a UD World Scholar, they studied in Madrid, Spain. Before coming to UD, Huss took German classes and studied in Germany, hence why they were interested in returning to the country. Huss plans to pursue a career in English as second language (ESL) and is currently in Hamburg, Germany, working in a K-12 classroom for their Fulbright English Teaching Assistantship.
Prashant Ramesh was excited to win the Fulbright-Universite Paris-Saclay Doctoral Research Award, which is only granted to three U.S. students each year. Ramesh is pursuing his doctoral degree in materials science and engineering at UD, and was looking for opportunities that involved academic collaborations abroad. He will be conducting doctoral research on quantum optics of solid state quantum dot molecules. He said he looks forward to expanding on his almost-forgotten high school French language skills. He said his research and international experience in India and Thailand while working in industry made him a strong candidate for the award.
Elaine Ansah earned her bachelor's degree in political science with a concentration in global politics and a minor in Africana studies in 2021. While at UD, she was president of the Delaware African Student Association and senator for the Student Government Association. She is currently in Kenya working via her Fulbright English Teaching Assistantship.
Kiara Cronin was selected as a Critical Language Scholarship (CLS) recipient to learn Swahili.
The Critical Language Scholarship (CLS)
 Program is an intensive overseas language and cultural immersion group-based program for American students enrolled at U.S. colleges and universities. Students spend eight to 10 weeks abroad studying one of 14 critical languages. The program includes intensive language instruction and structured cultural enrichment experiences designed to promote rapid language gains.
Cronin, normally, would have joined the program in Tanzania, but the pandemic prompted a change to virtual instruction. Cronin graduated in 2022 with an Honors bachelor of arts degree in history and international relations with a concentration in diplomacy. She said she hopes to work for the U.S. Department of State or a similar non-governmental organization, making use of her new language skills. While at UD, she was a Eugene du Pont Memorial Scholar and interned with the International Center for Religion and Diplomacy, a non-profit organization focusing on peace building in conflict zones.
Learn more about Fulbrights at UD
Interested students and alumni are encouraged to contact UD Fulbright U.S. Student Program and Critical Language Scholarship advisors in the Honors College at honors@udel.edu.
Read this article on UDaily.
Article by Stephanie Ferrell and Kristin Bennighoff Photos courtesy Jana Mae Huss