Gary Henry ranked among 100 most impactful education policy scholars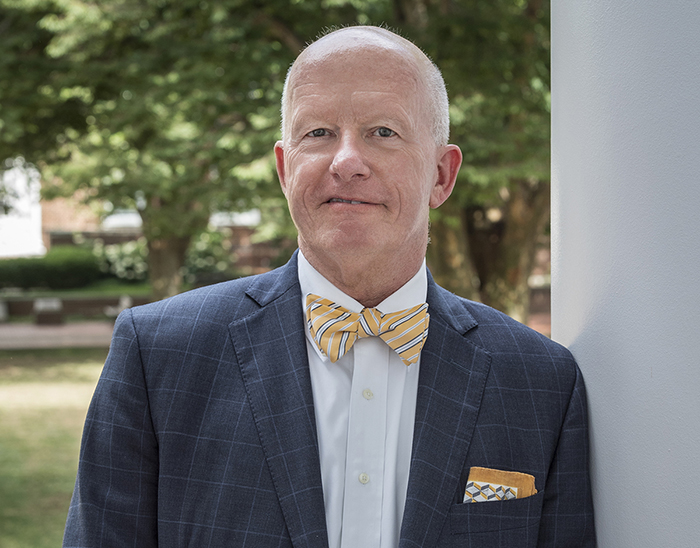 Congratulations to CEHD dean Gary T. Henry, who has once again been named a top education scholar by the RHSU Top 200 Edu-Scholar Public Influence Rankings.
Henry is ranked 81st in the nation—recognized for his extensive contributions to education research and his continued success introducing research findings into the national conversation.
Henry's rigorous, ground-breaking research on education policy, educational evaluation, educator labor markets, and quantitative research methods seeks to effectively bridge the gap between research, policy and practice. His recent research on school reform and teacher and principal turnover will help guide efforts to reform the lowest performing schools, one of the most pressing problems facing education policy makers nationally and in Delaware.
For the past several years, Henry and his collaborators evaluated the effectiveness of the Tennessee's Achievement School District and local Innovation Zones, finding the latter to have positive effects on student average achievement gains in all subjects over six years. Henry has also evaluated the effects and implementation of North Carolina's third round of reform of its lowest performing schools.
Findings in these studies indicate that hiring and retaining effective, experienced teachers and principals is an essential initial step for school reforms that turn around the lowest performers and improve their performance.  Financial incentives for principals and teachers, in the form of additional pay for effective educators, was a key strategy for successful reforms. In addition, implementing support mechanisms such as coaching, mentoring, and opportunities for collaboration that are grounded in evidence-based strategies are also crucial to creating a stable environment, conducive to effective instruction and committed to reform.
In other recently published research, Henry found teacher turnover, especially during the school year, had larger negative effects on students than when teachers departed over the summer. Even more noticeable is the negative impact principal turnover has on student outcomes – with schools taking up to three years to recover. Henry and his collaborators found that principal turnover is associated with lower test scores, school proficiency rates, and teacher retention.
As dean of UD's College of Education and Human Development, Henry is now collaborating with policymakers and state and school leaders in Delaware and nationally to develop policies designed to enhance teacher preparation programs and attract and retain quality educators to low-performing schools.
About the Ranking
The Edu-Scholar list, published annually in Education Week by columnist and AEI Director of Education Policy Studies Rick Hess, ranks 200 university and college education professors based on a rubric that emphasizes public scholarship. Hess calculates how much university-based academics contribute to public discussions of education based on nine metrics: Google Scholar, Book Points, Highest Amazon Ranking, Syllabus Points, Education Press Mentions, Web Mentions, Newspaper Mentions, Congressional Record Mentions, and Twitter Score.
Compiling and sharing these rankings is a data-informed effort to spur discussion about the nature of responsible public engagement: who's doing a good job, how much these things matter, and how to gauge a scholar's contribution
The list, released on Jan. 8, 2020, is comprised of university-based scholars who focus primarily on educational questions ("university-based" meaning a formal university affiliation).  "Given that there are well over 20,000 university-based faculty tackling educational questions in the U.S., it's a considerable accomplishment to be ranked in the Top 200," states Hess.